Alabama Gambling Sites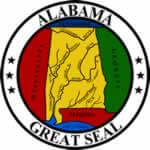 Alabama gambling sites are easy to access.  Multiple online gambling sites allow Alabama residents to partake in legal gambling without the need to leave the Yellowhammer state. These Alabama online gambling sites are located outside of the US, meaning they are not restricted by American regulation. With this, Alabama residents and tourists in the Alabama area can legally partake in online and mobile gambling.
These Alabama online gambling sites host a bevy of options for Alabama residents. One of the main draws is the multiple deposit methods. However you wish to fund your gambling wallets, whether it be with credit or debit cards, prepaid gift cards, cryptocurrencies and multiple other options you can find a deposit method that is comfortable for you. Another big draw is that these sites are compatible with most mobile devices, bringing you online gambling on the go. There is a seemingly limitless pool of options for Alabamians who wish to partake in legal online gambling. If you are looking for legal ways to gamble in Alabama, you're in the right place.
Largest Gambling CitiesBirmingham, Tuscaloosa, Montgomery
Number Of Land Based Casinos4
Gambling Revenue$149.8 Million
State Licensed Sports BettingNo
Land Based Poker RoomsNone
Best Alabama Gambling Sites
The best Alabama gambling sites can be found here, with our experts covering all things related to USA online gambling. Here we will supply Alabama residents with some of the best options available to play to win big. We look at a gambling site's variety of options and break down what can be found at each in order to help narrow down a selection for you. With our reviews, you will find bonuses, the many different deposit, and withdrawal types, as well as how heavily trafficked a site is. We believe these are some of the most important methods for finding an elite gambling site to get in on the action.
We also pay attention to the variety of games available at an online casino as well as the betting lines at an online sportsbook.  These are important because variety and options lead to the best sites. Alabama residents want an online operator that can offer them the same feel as a real-world land-based location. Therefore, sites with variety stand out as they can compete with the elements found at a physical location. The best online gambling sites for Alabama residents will be listed on this page, as well as information regarding why we think these are the best.
Best Apple Pay Sportsbooks
Top Casinos For USA Gambling
Best Online Poker Sites That Accept US Players
How We Pick The Best Alabama Gambling Sites
Safety and security
Variety of gambling options
Multiple deposit and withdrawal methods
Bonuses and promotions
Big events with massive payouts
Is It Legal To Bet On Bovada In Alabama?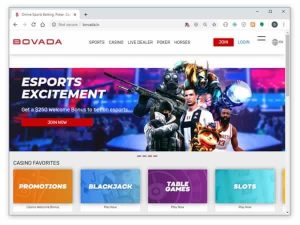 Bovada is one of the biggest online casinos in the world, and it hosts betting opportunities from sports betting to poker to slot machines. These kinds of opportunities are hard to come by in Alabama, which is one of the more puritan states in terms of beliefs about gambling and the morality of such. So, if you wanted to bet on the Alabama Crimson Tide or the Auburn Tigers, you'd want to go to Bovada. But, is it legal? Well, the basic way the legality works is that the supply of online gambling is criminalized - you are not allowed to run an online gambling business, you are not allowed to offer odds and bets on sporting events, etc. However, the demand for online gambling is not criminalized. You can use the websites that offer such services. This is the basic way Bovada works. It is located outside the US so it is not subject to the laws thereof, but it offers its product inside the US because the internet allows them to do so.
Mobile Gambling In Alabama
Thanks to online gambling operators, Alabama residents are legally able to partake in legal gambling without the need to leave the state. Mobile gambling sites bring gambling to Alabamans legally without the worry. These sites tend to use HTML, making them compatible with most mobile devices. So, if you are an Alabama user with an apple or android mobile device, you can partake in legally gambling online. There is no barrier of entry for Alabama residents of legal age when it comes to legal online gambling.
Mobile Sports Betting Apps
Since Alabama has not regulated sports betting in its legislation, it will be difficult to find any legal sports betting apps in the Yellowhammer State. Alabama has very strict gambling laws, and since they do not regulate sports betting, state-sanctioned apps are unavailable. Mobile gambling is still possible within the state however thanks to the online sportsbooks available to all Alabama residents. These sites headquarters are offshore, meaning they are not restricted by US legislation and allow for legal sports betting in Alabama. Because Alabama has no state-sanctioned sites, however, the state is unable to make any money off of revenue from legal sports betting.
Mobile Casinos Apps
You will be hard-pressed to find legal casino apps in Alabama as the Yellowhammer State has yet to regulate sports betting in their laws. The available online gambling sites in Alabama use HTML, making them compatible with most mobile devices. This means apple products iPhones and iPads as well as android phones and tablets. They even work with Blackberry devices. This means that Alabama residents will not find any shortage of mobile gambling options available for them to get in on the action.
Real Money Online Gambling Sites In Alabama
One of the best things about online gambling sites is the fact that you can play to win real-world money without the need to physically be at a gambling operator. This is one of the prime elements that that Alabama gamblers appreciate the most. These sites offer a multitude of deposit and withdrawal options, ensuring that any Alabama residents can find a comfortable way to fund their gambling wallets. Real money online gambling is just another way that online betting sites in Alabama bring the casino to the residents. You can play to win big on the go with online gambling.
Alabama Gambling Timeline
2022: SB 294 and SB 293 were both introduced to bring both retail and online sports betting as well as a state lottery to the state. Sports betting would be available at the states race tracks.
2022: No votes were made on both SB 294 or SB 293.
2021: Two bills (SB 310, SB 214) were introduced to work hand in hand to bring sports betting to Alabama.
2021: SB 310 makes it through the Senate while SB 214 fell through.
2019: DFS bill HB 361 was introduced and later signed into law in May 2019 allowing DFS giants such as DraftKings and FanDuel to enter the state.
2019: HB 315 is introduced to bring regulated sports betting to Alabama but failed.
Free Online Gambling In Alabama
If you are looking to play online casino games but do not wish to risk losing real money, there are options available for you as well. There are a plethora of online gaming sites that offer free casino games to patrons. These games supply the same casino gaming experience without the element of real money gambling.  Instead, these online operators tend to use an in-game currency. This virtual game coinage is used for both payments and wagering. This allows for casino players of all budgets to partake in online gambling.
Is Online Gambling Legal In Alabama?
Online gambling is entirely legal in Alabama. Although the Yellowhammer State has not added any form of gambling within their legislation, online gambling sites whose headquarters offshore allow for legal gambling to be available to every Alabama resident of legal age. These sites are not located on US soil, meaning they are not restricted by US legislation and can bring legal gambling to anyone in the states. This means that anywhere in Alabama you can legally partake in online gambling. Online gambling brings the casino and sportsbooks to Alabamans without the need to travel to a neighboring state. No matter where you are in Alabama, you can legally gamble online at these sites.
Online Gambling Laws In Alabama
Alabama has not yet regulated online gambling. This means they are no available state-sanctioned online casino operators or sportsbooks. Until Alabama adds online gambling to their legislation, the only available online legal gambling will be sites that are headquartered overseas. There is no telling if and when Alabama will regulate gambling, although there is a currently active bill that would regulate online gambling in the state, along with creating an Alabama Lottery. Alabama will continue to miss out on the potential revenue from state-sanctioned gambling in the meantime.
Legal Gambling Age In Alabama
Understanding the different legal gambling ages in Alabama is important to ensuring you are participating in legal online gambling. Online gambling sites will strictly enforce Alabama gambling legislation and will not permit anyone from creating an online gambling account if they fail to make provide legal documentation that they are old enough to legally gamble in Alabama. The legal gambling age in the US is similar to that in 'Bama, with Alabama residents required to be at least 19 years old for nearly all forms of gambling. Understanding the different gambling ages is important and we are here to provide that information to you.
Lottery: n/a
Parimutuel: 19
Casinos: 19
Bingo: 19
Online Poker: 18
DFS: 19
Sports Betting: 19
Where Are Alabama Gambling Sites Regulated?
Currently, Alabama does not host any regulated Gambling sites in the state. Alabama has not passed any legislation that allows for regulated gambling, therefore all state-regulated gambling for Alabama residents takes place outside the state. With online gambling sites, Alabama residents do not have to leave the state to partake in legal gambling, however. These sites are located outside the US and are not restricted by American legislation. Some Alabama lawmakers are attempting to pass gambling regulations, which would allow sportsbooks and other gambling operators to enter the state, but this has not happened yet.
Who Can Play At Alabama Online Gambling Sites?
Every Alabama resident of legal age is able to participate in online gambling. These sites are available for all US citizens regardless of their state's regulations on gambling. Since these sites are located outside of the US, American legislation does not affect them. This means all legally eligible Alabama citizens can partake in online gambling anywhere in the Yellowhammer State.
Are There Retail Casinos In Alabama?
Yes, there are three retail casinos in the Cotton State and all three of them are run by Native American tribes. The three casino locations are run by the Poarch Band of Creek Indians. In these casinos, though you'll only find slot machine games as there are no table games allowed at these casinos. Also, the slot games are referred to as Electronic Bingo machines, however, they have popular themes to them and slot machine feelings. The three tribal casinos in Alabama are:
Wind Creek Casino Atmore
Wind Creek Casino Wetumpka
VictoryLand Casino Shorter
Taxes On Gambling Winnings In Alabama
The IRS considers gambling winnings as taxable income and it is required that you report all winnings when filing your taxes. It is recommended that you keep track of all your winnings and losses at online gambling sites in order to ensure you have accurate information come tax time. On your tax form, the IRS will ask for any gambling income, this is where you place that information.
Gambling Revenue In Alabama
Alabama makes no money off of gambling in the state since they have no localized regulated gambling operators. This means the state is missing out on millions of potential revenue from gambling every year. Since Alabama residents use online sites for their gambling needs, none of the revenue goes to Alabama. Until Alabama regulates gambling themselves, they will continue to lose out.
Future Of Alabama Online Gambling
The future of online gambling in Alabama is up in the air, as sports betting, online casino gaming, and poker sites are seemingly discussed by Congress every year. Each type of online gambling in AL is likely to be legalized in some way in the future, with the value of taxation largely responsible for that thought. Our bet would be that sports betting is the first online industry to take off, but we can't say for certain. Despite the lack of state-regulation online gambling in Alabama, the legal gambling sites that already operate in the state make much of the conversation moot.