Nevada Online Gambling Sites In 2023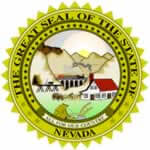 Nevada has a fantastic selection of Nevada online gambling sites, with most of its major casinos offering players the chance to gamble online from anywhere in the state, as long as they first register an account in-person at the casino. This page will cover key information about the various types of USA online gambling available in Nevada, as well as the best Nevada online gambling sites to use to participate in said gambling activities. Nevada is one of the best states in the country for gambling, and the Nevada online gambling sites are no exception.
All forms of online gambling are available to Nevada residents, but the large amount of red tape created by major casinos like the Bellagio, Caesar's, the MGM Grand, etc. has made it so that international online casinos are often a preferable option for players. This page will compare Nevada's online gambling selection against the offerings of major Nevada online casinos, as well as provide key information so that you know all the bets you are making are smart and safe.
Largest Gambling CitiesLas Vegas, Reno
Number Of Land Based Casinos441
Gambling Revenue$8.76 Billion
State Licensed Sports BettingYes
Mobile Betting OptionsSports Betting, Daily Fantasy
Best Nevada Gambling Sites
There are dozens of different Nevada gambling sites available to its residents, and we go through all of them to ensure that the ones we recommend offer unparalleled quality and the best player experiences. It's unfortunate, but many US gambling sites are nothing more than money sinks that care more about their bottom line than about building player trust by creating a memorable, fun experience.
The US gambling site reviews we create and recommend - mostly international casinos available to people all around the world - are industry leaders. They offer a secure, legal way to gamble from anywhere, and their years of service to gamblers have helped them cultivate a bulletproof reputation. All the sites we recommend are easy and accessible for both new and experienced players alike. They offer fast and easy banking and big payouts, as well as great promotional bonuses to help boost bankroll so players can win more.
Best USA Online Sportsbooks
Best USA Online Poker Sites
Rank
Poker Site
Promotion
Highlights
Visit
1
2
How We Pick The Best Nevada Gambling Sites
All our recommended gambling sites are well-trusted by their customers
Banking with these sites must be as streamlined and simple as possible.
Reliability and consistency are a must. Constant crashes or player issues can ruin otherwise great sites.
In the rare cases something goes wrong, our sites have top-notch customer service.
Payout rates must be generous so that our sites aren't exploiting their player base.
Is It Legal To Use Bovada In Nevada?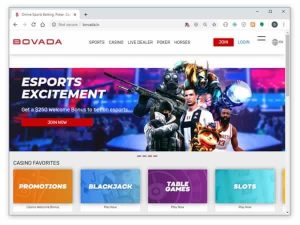 The short answer to this question is that you are allowed to use Bovada in the state of Nevada - that's an easy one. This is for a lot of different reasons. First, many types of Nevada gambling sites are allowed in Nevada, so that's an important part of it. Second, Bovada is located offshore so that it is extremely unlikely that anything happens to it. However, Bovada themself have a clause that prevents Nevada players from joining. While this could be seen as a direct competition of the most notable online and land-based sportsbooks, Bovada seems to happily take a backseat.
Mobile Gambling In Nevada
Mobile gambling is robust in Nevada compared to other states, with options for casino gaming, poker, slots, sports betting and more. There are well over a dozen major casinos offering mobile gambling sites in the US or full-blown apps. For those who place a premium on quality, international gambling sites are also accessible via mobile devices. These global gambling sites generally offer better features, superior infrastructure, and more convenient payouts and deposits.
Mobile Sports Betting Apps
Many Nevada sportsbooks have an accompanying mobile app, although most of these apps have been pushed out in just the last several years and the quality can vary wildly from site to site. International online sportsbooks cannot offer mobile apps via mainstream app stores, but they do have fully featured mobile sites that offer all the same features and functionality of an app. Sites like MyBookie and BetOnline offer a great product to mobile users.
Mobile Casinos Apps
Like sports betting, many Nevada casinos have begun to develop and offer apps for online casino gaming. These apps are somewhat rudimentary compared to what you might expect from a state that has had legal gambling for almost 90 years, but they get the job done. Global online casinos can't offer downloadable apps for players in Nevada, but they all have optimized mobile sites. These mobile sites offer players all the same games, features, etc. that the full desktop site does. They also have an interface that functions perfectly with touchscreen devices like smartphones and tablets.
Is Online Gambling Legal In Nevada?
Yes, online gambling is fully legal in Nevada, except for daily fantasy sports. Casinos hold a lot of sway in the state government, and they recognized years ago that online gambling is the best way to maximize revenue streams. Only large casinos have the liquid assets and experience needed to build and design competitive online sportsbooks, but "large casinos" encompasses half of the businesses in Las Vegas, so there are still plenty of operators to choose from.
Online gambling is also legal through sites based on the United States, which are not under the jurisdiction of either Nevada or American federal law. These international gambling sites are more accessible, only requiring that players be 18 years old. They also offer access to the full range of online gambling options with no unnecessary in-person sign-up requirement or any other counterproductive restrictions. For people who frequent Nevada's many casinos, it makes sense to bet online with those same casinos to earn rewards points, but for others, international online casinos are more sensible and functional.
Real Money Online Gambling Sites In Nevada
Real money gambling is legal in Nevada. It is legal inside casinos, it is legal online for players anywhere in the state. With in-state casinos, players can deposit and withdraw money through typical methods like credit/debit cards and e-wallets. For international casinos, cryptocurrency like Bitcoin is typically a faster and more secure way to transfer money. If crypto is unfamiliar to you, it is worth learning to take advantage of the huge deposit bonuses at real money gambling sites in the US.
Free Online Gambling In Nevada
There are plenty of free play gambling options in Nevada, but you likely won't find any in a casino, which are designed to make as much money from players as possible. Instead, free US gambling sites are available online. Some online casinos offer players the chance to test out various games for free to get acquainted with them before risking real money. There are also freely available apps for games like poker, blackjack, roulette, and more. Removing the element of risk neuters a lot of these games, but free play can still be a fun way to pass the time. Nevada players can't play daily fantasy, unfortunately.
Online Gambling Laws In Nevada
Gambling was first legalized by the Nevada legislature in 1931. The state has long had the laxest gambling laws in the country, although now New Jersey might be a legitimate contender for that title. Other forms of gambling were adopted over time, and online poker became the latest added to Nevada's repertoire in 2013. Nevada always tries to stay on the forefront of the gambling industry because they rely so heavily on the popularity of gambling and Las Vegas as a state. Vegas casinos produce well over a billion dollars per year in tax revenues, making them an indispensable resource in a state otherwise strapped for cash.
Unfortunately, in recent years, other factors have begun to interfere with Nevada's ability to offer players the highest quality gambling experience possible—namely, bureaucracy and stubbornness. Casino officials have been loath to take risks that might jeopardize even a small chunk of their revenue, and so Nevada has not been as aggressive in its adoption of online gambling as other states. Big casinos like MGM and the Bellagio want to limit their competition as much as possible. Because of this, the Nevada gambling industry lacks adaptability, which could lead to it being passed as America's preeminent gambling destination within the next 30 years.
Legal Gambling Age In Nevada
All forms of legal gambling in Nevada require players to be at least 21 years old. While this is unfortunate, it is a byproduct of the dominance of the casino industry. They can get more value out of a liquor license if only 21 year-old-players are allowed into casinos, and brick-and-mortar casino revenues are their main priority. International online casinos are available to 18-year-old players, so bettors wondering about the
legal gambling ages
in Nevada should consider that.
Lottery:

n/a

Parimutuel:

21

Casinos:

21

Bingo:

21

Online Poker:

21

DFS:

n/a

Sports Betting:

21
Where Are Nevada Gambling Sites Regulated?
The regulations for gambling sites depends on where they are hosted and headquartered. Sites that are based in Nevada are subject to Nevada law, but sites that are based in other countries are under the jurisdiction of said country. This is why international sites usually have much looser restrictions on their players than domestic ones. All major gambling sites are held to strict regulatory standards, however. They all must meet certain requirements for payout rates, data security, technological capability, and customer service. See the full list of states with legal online gambling.
Who Can Play At Nevada Online Gambling Sites?
With Nevada-based gambling sites, the Wire Act requires that they geo-fence their user base so that only people physically located within Nevada can use them. International gambling sites do not face this problem, as they are free to players from every state, including Nevada. There are a few exceptions. Nevada's status as the world's gambling capital gives it some clout in blocking certain international websites, like Bovada, from allowing their residents to create accounts. Other than those few small road bumps, global gambling sites are available to both Nevada players and those from other states.
Taxes On Gambling Winnings In Nevada
Gambling Taxes in Nevada: 25% (federal)
Nevada does not levy a state tax on gambling winnings, but there is still a federal tax of 25% that must be strictly adhered to if the amount won was in excess of $5,000. Failing to report gambling revenues on your taxes is a federal crime and can merit a heavy fine. Gambling losses are deductible on your taxes, but only to the amount of money that you won. In other words, if you lose $1 million and win nothing, none of those losses are deductible, but if you lose $1 million and win $1 million, the two offset each other.
Gambling Revenue In Nevada
The Nevada Gaming Control Board releases monthly financial reports of all state-licensed gambling institutions, and the figures are staggering. In 2019, casinos averaged over a billion dollars a month in revenue, collecting $12.1 billion in revenue just from slots and table games alone. At a hold rate of 6.88%, this amounts to over $175 billion in wagers. These revenues are taxed at a relatively low rate of 6.75%, which still generated well over $800 million in funds for the state to go toward things like education and pension payments. Even if New Jersey takes over the top spot for sports betting going forward, Nevada should remain a national leader for gambling revenue for years to come.
Future Of Nevada Online Gambling
While Nevada is in a great position overall regarding its gambling industry, Nevada gambling sites are unnecessarily limited by bureaucratic red tape. While you can play online poker and bet on sports, you cannot play online casino games except on offshore sites. Many people simply don't want to make a dedicated trip to sign up for an account at a brick-and-mortar casino, so betting totals for all games could be boosted greatly by removing that requirement. One would expect lawmakers to do this at some point, but it will likely take several more years of being outperformed by other states.