MyBookie Sportsbook Review For USA Players 2023
Our MyBookie Sportsbook review for USA players takes the most thorough look at the popular online sports betting operator. They are one of the newer sites in comparison to their competition but they've skyrocketed to the level of even being in the same wheelhouse of that competition because they are that good at what they do. MyBookie has managed to compile all of the best parts of top internet sports betting platforms before them into one great site to call their own. This sportsbook has everything that an avid sports bettor is looking for but it's main selling point having all of the action, whether it be wagers, changes to your account, payout requests, or making deposits, all of it can be done through the convenience of a mobile device sitting on your couch in your stained pajamas.
MyBookie is legal in the United States as they are licensed and regulated to do business in their home country. Having their company headquartered offshore is what allows them to provide their services to Americans. The U.S. has no jurisdiction over a business that occurs overseas. And with them being licensed and following the regulations of one country gives them the opportunity to legitimately offer their gaming services safely and legally to players in the USA as well as worldwide. If your looking for great info on USA online gambling, this page will go over all that MyBookie is and details that readers should know before joining the sportsbook.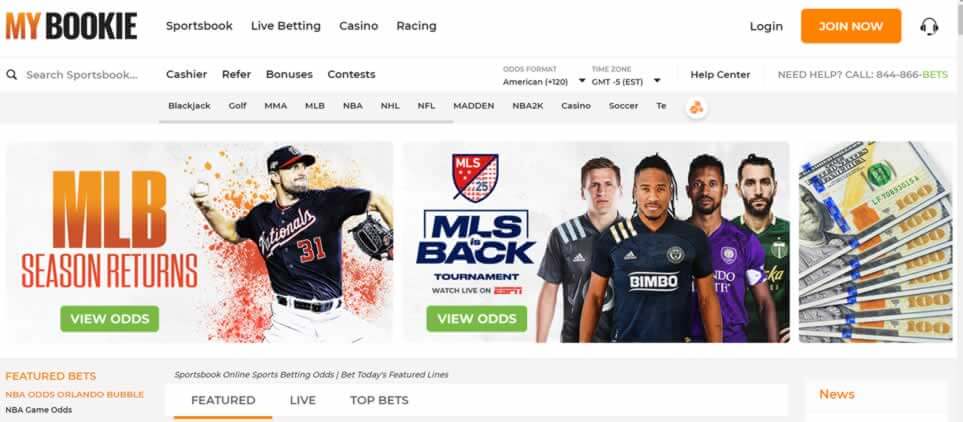 Does MyBookie Accept US Players?
Of course, MyBookie accepts US players, otherwise, what's this MyBookie review even doing here? People from 47 states within the U.S. can use MyBookie as their go-to source for all the legal gambling they could ever hope for. The unlucky few in the three states they do not accept still have plenty of operators that would happily take their business. MyBookie has a huge American member base that continues to grow as they are one of the top options to gamble legally in the country without fear of any wrongdoing on the part of the player. Everything is on the up and up with MyBookie when it comes to accepting US players as members.
States That Are Banned From Playing At MyBookie
Nevada
New Jersey
New York
Is MyBookie Legal In The United States?
MyBookie is legal for sports bettors in the United States to join and gamble with, if you happen to live in the 47 states where it is offered that is. The reason that MyBookie is legal is that it is located offshore. They cannot be held to the same gaming rules, regulations, and laws that are governing states in the U.S. because they are out of the jurisdiction. This is what makes them a legal operator for gamblers throughout the country. They are licensed and regulated to do business in their home countries and this allows them to provide their services across the globe legally. We wouldn't take the time to make a MyBookie sportsbook review for USA players if the site wasn't legal.
Is MyBookie Safe, Legitimate, And Trusted?
MyBookie is every bit a safe, legitimate, and trusted sportsbook operation in the judgment of this MyBookie Review. They pride themselves on customer safety and protection. These are things that MyBookie has needed to be vigilant about for them to have remained in business with a loyal fanbase of members that continues to grow daily. Our website would not recommend them if they were anything but safe, legitimate, and trustworthy because like MyBookie, our readers' safety is our top priority when sports betting through the use of online platforms. Signing up and wagering with this sportsbook is as secure as doing any internet transaction, like being the highest bidder on those coveted pair of designer shoes you've been eyeing on eBay and getting them for half the price because they're being shipped from out of the country.
Pros And Cons Of Using MyBookie For Sports Betting
Pros Of MyBookie
A wide variety of wagers.
Their website is mobile friendly.
Their website is as secure.
Includes a long list of promotions.
Customer service is quick and knowledgeable.
Cons Of MyBookie
MyBookie is not offered nationwide.
Not have as many payment methods as others.
Have a $1000 betting limit for single events.
How To Sign Up At MyBookie Sportsbook
Signing up with MyBookie is a simple task. With a few pieces of pertinent information, you can have your account opened and begin wagering within minutes. In the upper right-hand corner of the site, visitors will see an orange tab that says "Join Now." Upon clicking on that tab, they will be directed to the sign-up page. After inputting your name, mobile phone number, date of birth, and email address, you will then need to provide a mailing address. Next, you will simply make your first deposit and enter any promo codes like that of the Welcome Bonus and that's it. This makes you an official MyBookie member and you can start looking at the various bets available on the website and place your wagers accordingly.
Betting Real Money At MyBookie Sportsbook
Betting real money at MyBookie is what this operator is all about. Players can bet real money and win real money in return on every aspect of the site and the wagers they have up. However, while it should be common knowledge, it needs to be said that gambling with real money could also result in losing real money. Some people that bet on matchups fail to remember that key aspect to gambling. It's a gamble, making its name very fitting. Whenever a sports bettor places real money on any event, they need to prepare themselves to lose that money if the bet they made winds up on the losing end of the spectrum.
MyBookie Sportsbook Deposit Methods
MyBookie has a number of deposit methods so that gamblers of all types can get in on the action. It's actually one of the highlights of our MyBookie sportsbook review for USA players. The most popular way to fund an account by users is through cryptocurrency like Bitcoin. The reason that Bitcoin is so widely used is that it is the most secure form of payment while still allowing members anonymity. They are also free of transaction fees and the quickest to process, along with offering maximums that border on the higher end. But if cryptocurrency is not for you, other ways to make deposits with MyBookie include prepaid, Visa or Mastercard, and third-party services like Moneygram. Each of these methods comes with their own minimums, maximums, processing times, and fees, so be sure to check out the cashiers' page to assess these factors and choose which payment method is best suited to your needs.

Method
Fees
Min
Max
Bitcoin
Free
$25
None
Credit Card
5%
$45
$2500
MoneyGram
Varies
$100
$630
MyBookie Sportsbook Payout Options And Times
MyBookie asks members to allow 48 hours for all withdrawal requests to be processed. They take these requests 24 hours a day, 7 days a week.  Methods of withdrawal include Bitcoin, E-check, and bank wire transfer. Each of these forms of payout comes with their own sets of minimums, maximums, fees, and delivery times as listed below.
Method
Min/Max
Fee
Time
Bitcoin
$25 - $5000
FREE
48 hours
E-Check
$50 - $1000
$5-$40
7-10 days
Bank Wire
$500 - $5000
$75-$160
5-7 days
MyBookie Sportsbook Bonuses + Bonus Codes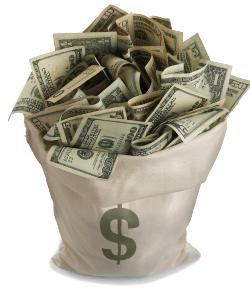 MyBookie is always changing up their bonuses and promotions, and it's worth highlighting this fact in any MyBookie Review. Members should check out the promotions page weekly to be sure they're not missing out on anything new that they could be eligible for. Using these rewards could be very lucrative to a gambler's betting game as they receive a bunch of free bets to play for real money.
MyBookie Contests
MyBookie Gambling Contests
NFL Kick-Off After Party(New)
Blackjack Tournaments(Returning)
Live Dealer Blackjack Jackpots(Returning)
MyBookie Sportsbook Contests
$350K SuperContest(New)
Buy Two Entries, Get One Free(New)
Bitcoin Survivor Contest(New)
$100K Survivor Contest(Returning)
$50K Week 4 Survivor Contest(Returning)
Quarterly Winner-Take-All SuperContests(Returning)
MyBookie Welcome Bonus For Sports Betting
MyBookie has a terrific welcome bonus that will match 100% of a new member's first deposit of up to $1000 in free plays. The minimum deposit to be able to receive something from this promotion is $45. There is a 10x rollover attached to this promo so it will take some time to receive it, however, it will be given to the member once they've met the requirements. To make sure and snag this promotion, simply enter the promo code MYB100 at the time of deposit. For someone that puts in $1000, they'll be able to place another $1000 worth of real money bets in the future if they use this welcome bonus, allowing users more for their money in the end.
MyBookie Bitcoin Welcome Bonus
For new members that are using the cryptocurrency Bitcoin to fund their account, they can profit from their initial three deposits with this Welcome Bonus. Players using Bitcoin can receive up to $1000 in free plays. There is no promo code needed to redeem this reward as it is automatically done when the user chooses Bitcoin as their form of payment. On top of that, there is a $100 maximum credit reward for your first deposit with Bitcoin known as a "Crypto Reward." This requires a minimum deposit of $50 and can only be used once. There are a number of monetary benefits when using Bitcoin with MyBookie that the site will list in detail on their cashiers' page.
MyBookie Reload Bonuses
MyBookie offers its loyal members a reload bonus each and every time they deposit money into their account. They are eligible for a 25% match on each deposit up to $500 worth of free plays. The promo code to redeem this reward is MYB25. Every time a player funds their account, they need to enter this code into the promotion code box in order to receive it. If you forget, you won't get the reward for that transaction. There is a 5x rollover attached to this promo. This means that gamblers must play on the site for an extended period to receive the bonus. However, the sportsbook knows when you've reached the rollover amount and will automatically put the extra free plays into your account.
Betting Limits
This is an important part of our MyBookie Sportsbook review for USA players. There are so many popular sports in the United States, but each of them follows the same rule on MyBookie. Betting limits for MyBookie are set at $1000 for anyone event. Sports bettors cannot wager more than this amount on a game using the online platform. This is to protect both the sportsbook and the player. Should the gambler win the bet, MyBookie is covered by only having to pay out whatever a $2000 bet pays out for a match up depending on the odds. At the same time, they also help a gambler not lose more than $2000 on a single game which hurts enough as it is if they were to lose. There is a loophole where the sportsbook will allow gamblers to wagering as much money as they have in their account but this can only be done by phone rather through the internet which has the $1000 maximum set. As far as a minimum bet goes, to dollars is as low as you can go to place a bet on any sporting event.
Parlays At MyBookie Sportsbook
MyBookie has a maximum of (+500) odds for all underdogs in a parlay wager. If there is a tie or no event took place, the bettor will receive a lower-tiered payout, however, if it's a 2- leg parlay then it will automatically turn into a straight bet. A maximum of ten events can be parlayed with MyBookie. An example of their payouts is as follows using their flatline for payouts which is (-110).
Parlay
Payoff
2 EVENTS
2.6
3 EVENTS
6
4 EVENTS
12
5 EVENTS
24
6 EVENTS
47
7 EVENTS
91
8 EVENTS
175
9 EVENTS
300
10 EVENTS
600
Live In-Game Betting At MyBookie
Live in-game betting is one of the best ways to wager using this MyBookie Sportsbook. Sports bettors find that gambling on the game through live in-game bets is the most immersive way to wager. MyBookie will list a number of events currently taking place on their site. With that, they will continuously be updating with the latest wagers as bets can be done for every play of a game. Bettors that choose to wager with live in-game betting need to think on their feet and move quickly to choose the wagers they'd like to gamble on. There is no shortage of bets for this type of wager and they continue to pop up for the duration of the matchup. Gamblers believe that live in-game bets are the biggest adrenaline rush for anyone putting money on a game and that extra push to become more involved in a match.
Mobile Betting At MyBookie Sportsbook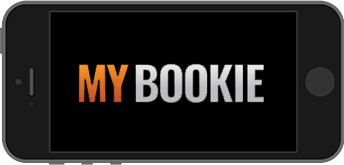 Members of MyBookie can use their mobile devices to access their accounts and wager on all of the best games. The sportsbook has made their desktop site into a condensed mobile-optimized version which allows everything to be done from a cellphone, iPad or anything else that's handheld with internet capabilities. This is extremely convenient for the bettor that forgot to place their wager before leaving the house or is simply bored at a family function and looking to make a few bets. Everything from gambling to deposits, withdrawals, and account changes can be done through MyBookie's mobile gambling platform. It's the most widely used platform for members of the site to utilize allowing them to essentially carry their bookie with them wherever they are. Talk about your modern-day sports bettor.
Why Doesn't MyBookie Have A Mobile App?
MyBookie Sportsbook is located offshore and most offshore sports betting operators do not offer mobile applications. People looking up a MyBookie sportsbook review for USA players may see this as a bad thing but it actually isn't. Their mobile platform has everything that an application would without taking up storage space on your phone. This leaves more room for all of those snaps and selfies that are taken on a daily basis. With the entire sportsbook being accessible through your phone without the need for an app is a positive thing. Prying eyes won't be able to click on your sportsbook account like they would if it were an app and see your business. It's actually better as it's more private, allows for more unused storage and provides the same offerings any app would.
Sports Available At MyBookie Sportsbook
Football
Soccer
Basketball
Baseball
Hockey
Tennis
Golf
Boxing
MMA
UFC
Motorsports
Esports
Rugby
Cricket
Snooker
Badminton
Darts
Aussie Football
Cycling
Handball
Customer Service At MyBookie Sportsbook
MyBookie has a few ways that members can contact customer service. Going to the help option will lead users to choose which method they'd like to use to contact an individual at MyBookie to resolve their issue. Live chat is the fastest and most used option. The slowest way for a problem to be fixed would be to fill out the contact form on their page. There is also an email address and telephone number where representatives can be reached. Live chat and phone calls are the quickest options for players looking to take care of any glitches in the system that they've encountered swiftly.
Telephone: 1-844-866-2387
Email: help@mybookie.cr
Legal Gambling Age At MyBookie Sportsbook
This should be the first thing younger bettors read when looking through our MyBookie Sportsbook review for USA players. The legal age to gamble using MyBookie is dependent on the state where you reside. MyBookie only requires their members to be 18 or older to open up an account and begin placing bets. However, not every state allows this as some have a set legal age to gamble of 21. There are a few states that agree with MyBookie and have 18 as the age where gambling is permitted. While the sportsbook cannot stop anyone from joining if they meet their age requirements, those living in states where they need to be 21 could open themselves up to future consequences like losing their funds as well as their membership among other things. It's best to check with your state and abide by the legal age set forth within its laws.
Final Thoughts About MyBookie Sportsbook
After fully conducting our MyBookie Sportsbook review for USA players, we can say with confidence that the site is a well-rounded choice when looking for a sports betting platform to join on the internet. They are the well-balanced breakfast that doctors have been telling people to eat every day, the 8-10 glasses of water for sports bettors looking to gamble with online sportsbooks. That can also be said for their casino games and gamblers that enjoy a good spin on the roulette table or pull of a slot machine lever. While they do not offer the most options in the form of payment methods, they hit the most popular ones so the lack of options doesn't sting as much. For anyone looking for a reputable, highly recognized, all-encompassing gaming operator to gamble with, MyBookie is that operator. If you live in the right states and are good with their payment options, everything else is the bee's knees for gambling online legally. And their constant promotions don't hurt either.