Gold Medal Gambling
The top prize at the Olympics is the gold medal, and bettors across the world wager on who will win the gold medal in various events. People also enjoy wagering on what country will win the most gold medals, and the most total gold medals. Norway entered the event as the favorite to win the most gold medals at the 2022 Beijing Winter Olympics, although the United States is in the running, along with Germany, Canada and Russia. Dark horse candidates include the United States, Netherlands and Sweden, although Norway's -500 odds are looking prohibitive.
Beijing 2022 Winter Olympics - Most Gold Medals Odds
Norway -500
Germany +650
Russia +1000
Canada +1400
USA +1400
Netherlands +4000
2022 Winter Olympic Betting Odds
Hockey – Men's Gold Medal Odds
Russian Olympic Committee +150
Finland +400
Sweden +450
Canada +600
Czech Republic +800
USA +1000
Nordic Combined – Men's Large Hill/4x5km
Norway (NOR) -350
Germany (GER) +400
Austria (AUT) +650
Japan (JPN) +3300
Finland (FIN) +30000
France (FRA) +30000
Skeleton – Women's Gold Medal Odds
Kimberly Bos (NED) +300
Tina Hermann (GER) +400
Janine Flock (AUT) +600
Jacqueline Loelling (GER) +650
Elena Nikitina (ROC) +700
Jaclyn Narracott (AUS) +900
Cross Country Skiing – Men's 4x10km Relay
Norway (NOR) -275
Russian Olympic Committee (ROC) +225
France (FRA) +2000
Finland (FIN) +3300
Sweden (SWE) +3300
Italy (ITA) +5000
Alpine Skiing – Women's Giant Slalom
Mikaela Shiffrin (USA) +275
Sara Hector (SWE) +450
Tessa Worley (FRA) +500
Lara Gut-Behrami (SUI) +600
Marta Bassino (ITA) +700
Federica Brignone (ITA) +900
Where To Bet On The Olympics
Olympics gambling occurs all over the world, although our focus on this website is on the United States specifically. Thus, the websites that we recommend will be tailored to a customer in the United States. These are the sports betting sites that we here at USAOnlineGambling most highly recommend for the purposes of Olympic betting, for a variety of reasons. One note: if you plan on gambling extensively during the Olympics, it can be a very good idea to use a bonus when you sign up. These bonuses come with extra money at the cost of having to gamble it before you can withdraw it. If you plan to gamble a lot during the Olympics, this drawback is mitigated, as you were already going to place plenty of wagers. Thus, the long length of the Olympics makes it a perfect time to use an online sportsbook's best bonuses.
Online Sportsbook for Olympic Betting
Bovada is one of the top online sportsbooks for anyone who wishes to wager on the Winter Olympics in Beijing. Betting on the Olympics is a marathon, not a sprint, and when it comes to helping you run that marathon, Bovada is second to none. Bovada's offerings are widespread, and their bonuses help keep you in the black. You can apply a very solid matching bonus on your first deposit at the website, and further deposits can be matched up to 35% if you use cryptocurrency. Remember that there are playthrough requirements on these bonuses. When it comes to 2022 Beijing Olympics betting, it's hard to match Bovada's combination of great odds and great bonuses.
Mobile Olympic Betting!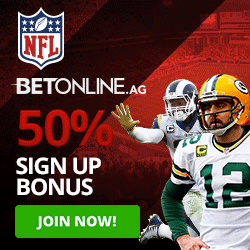 BetOnline is a sportsbook that prides itself on fulfilling the promise of its name. If you're looking for a no-frills all-odds sportsbook, BetOnline is the place for you. There's nowhere better in terms of providing the odds that have the most value in them, in a format that is reminiscent of a great odds sheet. You can use BetOnline's website in multiple forms - their new beta website is more modern and sleek, while their older website is more focused on odds, and feels a lot like an internet version of a bookie sheet. BetOnline has excellent futures odds, and is definitely worth considering for anyone who wishes to get a serious payout from predicting the outcomes of various events. Their bonuses are top notch as well, and overall, BetOnline is a great sportsbook for anyone who wants gamble on the Beijing Winter Olympics in 2022.
Outstanding Olympic Betting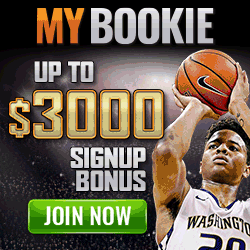 MyBookie is a great online sportsbook that provides a solid service to the betting community by existing. MyBookie is known for excellent prop betting odds that they offer on various events, including the Olympics. If you're looking for unique odds, or looking to dive deeper than simply picking winners, MyBookie is a great online sportsbook for you to check out. Their new website is easy to use and understand, and you can find all the odds you could ever want to wager on when you use it. MyBookie's bonuses are pretty solid - they offer the traditional big bonus on signup, with smaller bonuses available for reloading your account with their preferred transaction methods, usually cryptocurrency. MyBookie is a great online sportsbook for those who wish to wager on the 2022 Winter Olympics in Beijing.
Olympics Mobile Betting Apps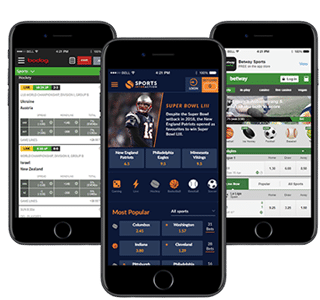 Given that the Olympics are taking place in Beijing, there is going to be a significant time difference between when the events happen and when most American bettors are near a computer. This means that mobile betting can be a great way for you to place your last minute bets on the Olympics. Let's say you're going to bed, and you just realized that you have a great wager to make on an event that will air while you're sleeping. No problem! All you have to do is visit your online Olympic sportsbook of choice in your mobile phone's browser, and you will be served with a mobile version of the website. This mobile website will retain the full functionality of the online sportsbook's desktop version, but will be optimized for the use of your phone, whether that be iPhone or Android. You'll be able to place all the wagers you need, with no problems whatsoever. Make sure to take advantage of mobile betting on the 2022 Olympics when you can!
Olympics Live Betting
Some Olympic events happen too fast for live betting to be a major factor. The 100 meter sprint, for example, is over in seconds, and live betting doesn't seem like it would be a big boost to anyone wagering on the event. However, there are plenty of events that are conducive to live Olympic betting. For example, there's basketball, volleyball and field hockey. While some Summer Olympic events do not require live betting, plenty of them do, and the ones that do can see some serious advantages conferred on those who take advantage of live lines. Live betting can help you to hedge or to make a more informed wager during the game than the one you made before the game began. It's definitely an aspect of Olympics betting that is worth considering, and you should make sure to try it out if you aren't familiar with it for the 2022 Beijing Winter Olympics.