Washington Online Gambling Sites 2023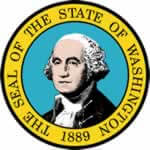 Welcome to USAOnlineGambling, the number one resource for online gambling information and information about Washington online gambling sites in the world. This page will cover everything you need to know about Washington gambling, including which types of gambling are available, the laws and history of Washington gambling, and which Washington online gambling sites best suit the needs of Washington players.
From online poker to sports betting to daily fantasy sports, there is a wealth of available gambling activities even in states with restrictive laws like Washington. No matter what your preferred gambling activity is, this page should cover all the pertinent information about participating in that activity in Washington. It will also cover information like the legal Washington gambling age, mobile Washington gambling, the best gambling apps, and many other topics.
Largest Gambling CitiesEverett, Auburn
Number Of Land Based Casinos35
Gambling Revenue769 Million
State Licensed Sports BettingLegal
Mobile Betting OptionsOnly when inside land casino
Best Washington Gambling Sites
There are numerous USA online gambling sites available to Washington players, and every single one claims to be the best. Unfortunately, many aren't even worth looking at. At USAOnlineGambling, we thoroughly create online gambling review guides that focus on all the important aspects of every major Washington gambling site to filter out all the ones that aren't up to par in terms of quality. Through a rigorous review process, we select only the best of the best websites to recommend to our readers. These recommended sites all have their own unique perks and drawbacks, but the most important thing to note is that all of them are legal, safe, well-trusted by their users and, have an excellent history of security. These are universal standards that we refuse to compromise on. Bettors are making a conscious decision to risk their own money when they gamble online, and they should be able to feel confident in the company they choose to bet with.
Best Apple Pay Sportsbooks
Top Casinos For USA Gambling
Best Online Poker Sites That Accept US Players
How We Pick The Best Washington Gambling Sites
All our recommended sites must be extremely reliable, with no performance issues or crashes.
For whatever types of gambling they offer, they must offer a variety of high-quality options to suit the needs of all players.
They must offer full-time customer service that is reachable through multiple methods of contact.
Data security is critical, and harmful data breaches or security concerns are an automatic disqualifier.
Payout rates must be player-friendly, because gamblers play to win.
Is It Legal To Use Bovada In Washington?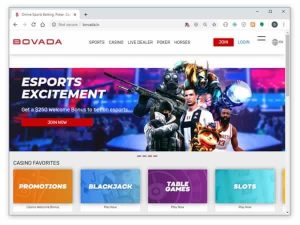 Washington has made it difficult to legally bet on sports online. That said, we know of nobody who has ever been arrested or prosecuted for using a Washington online sportsbook, and we know that there are plenty of people in the state using Bovada without issues. The basic thing happening here is that, in most states, the world of online gambling is a bit of a legal gray area, but in Washington, they have a specific law that prohibits people from using online gambling sites. However, those sites are still available to Washington bettors, including Bovada. It's sort of up to you if you want to use them - nobody has been punished for it before. It is likely worth consulting a lawyer if you would like to know more.
Mobile Gambling In Washington
While state-sanctioned Washington mobile gambling is not available, gambling sites based in other countries offer expansive mobile gaming options. These websites can't offer apps on American app stores, so they have instead developed optimized mobile gambling sites with an interface designed for touch screens. These mobile sites are easily accessible through normal browsers, as entering an online gambling site's web address will automatically redirect you to the mobile site. These sites are supported by all major devices, including iPhone, Android, and tablets. As long as you have a secure wi-fi or data connection, these mobile sites are a safe and legal way to gamble.
Mobile Sports Betting Apps
There aren't any mobile sports betting apps available in Washington, but players can still bet on their phones using licensed international sportsbooks like BetOnline and MyBookie. These websites have developed optimized mobile sites for their users, accessible from anywhere without a download. These mobile sites function similarly to an app, with an optimized touch screen interface and access to the full range of betting options. Unfortunately, international companies can't offer gambling apps through American app stores, so the closest actual app for sports betting to Washington is Oregon's Scoreboard app.
Mobile Casinos Apps
Mobile casino apps are a similar story to sports betting apps. Washington does not have state-regulated Washington online gambling, so there aren't any state-licensed casino apps. International gambling sites like Ignition and Bovada can offer players fully featured mobile sites optimized to function like a dedicated app, but they can't actually offer downloadable apps in American app stores. Thankfully, these online mobile US casino sites are brilliant, offering the full quality and depth of experience as their desktop counterparts.
Real Money Online Gambling Sites In Washington
Despite the state's laws against online gambling, players can still bet, win, and lose real money on all their favorite gambling activities. Online gambling in Washington offers better payout rates along with easier banking. While most gambling sites accept traditional debit and credit cards for deposits, withdrawals are slightly more complicated. American banks can't legally process payments from online gambling sites, so withdrawal can be inconvenient for players. Thankfully, cryptocurrency offers an easy way to bypass this inconvenience at real money gambling sites in the US. Crypto transactions are usually processed immediately and real money can be quickly transferred from a crypto account into a normal bank account.
Free Online Gambling In Washington
There are a number of free online casino betting apps available for play in Washington. Poker apps like Zynga, Appeak, and World Poker Club do a great job of simulating a real poker experience without forcing players to risk real money. There are similar apps for other casino games, and sports bettors can place no-risk bets on their favorite events using ESPN's Streak for the Cash game. Free gambling sites in the US unfortunately lack the bite of real money gambling sites though. The lack of a risk vs. reward dynamic ensures that free gambling loses its luster quickly.
Is Online Gambling Legal In Washington?
Washington is not one of the regulates states with legal online gambling, but it is available. Online gambling is not supported by the state of Washington, but gambling through international websites is a safe, easy, and the reasons why there are so many states with online gambling. The only forms of gambling that are legal in Washington are in-person gambling at tribal casinos, pari-mutuel wagering at various locations, brick-and-mortar lottery ticket sales, and a limited selection of gambling games at licensed non-tribal facilities. Lawmakers considered a bill, S.B. 6277, in 2019 that would have allowed online sports betting anywhere in the state, but the bill was ignored in favor of a more conservative bill that limited sports betting to sportsbooks located inside tribal casinos. For now, the only state-licensed form of online gambling is pari-mutuel wagering via TVG.
With no available in-state online gambling operators, and the Wire Act preventing interstate online gambling, international gambling sites are the only legal way to gamble online in Washington. These international operators are not subject to American federal law or Washington state law, and anti-gambling laws are not written to punish individual gamblers anyway. If sports betting is successful in Washington, it could prompt lawmakers to consider further expanding gambling options in the state to expand opportunities for generating tax revenue. Daily fantasy sports (DFS) seems like the next logical target for legalization, as most people would consider DFS to fall under the same umbrella as sports betting.
Online Gambling Laws In Washington
When Washington was integrated into the union as a state in 1889, its constitution expressly forbade all forms of gambling. Betting on horse racing was eventually legalized in 1933, but other forms of gambling remained illegal. Underground gambling still proved impossible to contain, and in the 1970s, lawmakers finally began to legalize various types of gambling. Casino gambling was prohibited until 1992, when the Washington Legislature signed its first gaming compact with the Tulalip tribe.
More compacts were signed and tribes all over the state began operating full-fledged casinos, and over time, it became accepted that Washington gambling should be conducted almost exclusively through these tribal casinos. The next frontier appears to be online gambling, but the state does not want to intrude upon the tribes' monopoly over the state gambling industry and risk violating gaming compacts. Tribes seem content with the status quo for now, but as online gambling grows more popular across the United States, tribal leaders could begin lobbying the state for the right to offer statewide online gambling - as they recently did for brick-and-mortar sports betting. Such an expansion would be hugely profitable both for casinos and for the state.
Legal Gambling Age In Washington
The legal gambling age in Washington is 18 years old. Many Washington casinos still elect to require that their patrons be at least 21 years old to maximize the value of their liquor licenses. International online gambling sites accept all players who are at least the
legal gambling age in the US
, which is 18 years old for all forms of gambling. These sites may require you to demonstrate proof of ID, and failure to do so will result in you voiding your winnings.
Lottery:

18

Parimutuel:

18

Casinos:

18-21

Bingo:

18

Online Poker:

18

DFS:

n/a

Sports Betting:

21
Where Are Washington Gambling Sites Regulated?
Because there are no state-licensed Washington gambling sites, all sites available to Washington players are regulated by their country of origin. International gambling regulations are generally much looser than domestic laws, and more player-friendly by extension. That shouldn't be interpreted as a lack of security, however. Major international gambling sites are held to strict standards for payout rates, account and data security, and availability of customer service. These universal standards ensure that players are treated fairly and not exploited by online gambling operators.
Who Can Play At Washington Online Gambling Sites?
All the online gambling sites available to Washington players are available to players all over the U.S., with a negligible few exceptions. These sites aren't subject to the Federal Wire Act or state laws about online gambling, and their only restrictions generally have to do with age—all major gambling sites require that their players be at least 18 years old. Players in other states can access the same range of gambling activities as players in Washington, including poker, sports betting, blackjack, slots, and more.
Taxes On Gambling Winnings In Washington
Gambling tax in Washington: 25% (federal)
Washington does not tax gambling winnings, unlike most other states that tax gambling as revenue. The federal government, however, still taxes gambling winnings in Washington at its standard rate of 25%. Gambling losses are deductible on your taxes up to the same value of your winnings, but no more than that. It is advised that you disclose all gambling-related income when you file your taxes, as failing to do so is felony tax evasion and will be prosecuted as such if discovered. This applies to online gambling winnings as well.
Gambling Revenue In Washington
Washington has made great use of its lottery revenue and its casino taxes, primarily allocating them to an education system that ranks seventh in the United States, as well as pension funds and general infrastructure improvements. The addition of sports gambling to casino portfolios should add $10-20 million to those annual tax collections. Tribal casinos are not required by law to publicly disclose their finances, so there is no way to know exactly how much Washington residents wager every year, but the number is likely in the several billions of dollars. In November 2021, Washington State University released a study that projected sports betting at Washington's tribal casinos to become nearly a $100 million industry yearly within five years.
Future Of Washington Online Gambling
With the surprising decision to expedite the process of passing a sports betting legalization bill in March 2020, Washington put itself in a decent position for the future of its gambling industry. Still, the limited scope of the law means that Washington will remain in the bottom half of states when it comes to gambling freedoms. Washington online gambling sites remain a distant possibility in 2023, at least in state-regulated form. Lawmakers could have passed a more expansive sports betting bill that would have allowed tribal casinos to operate online sportsbooks as well, but these were passed over in favor of a more restrictive bill.