Pennsylvania Online Gambling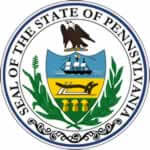 With two major pro sports towns and a number of passionate college fan bases, Pennsylvania is situated to continue to see huge growth in its gambling industry in the near future. Pennsylvania is one of America's largest gambling markets, and its gambling infrastructure has exploded in the last year or so as the legalization of retail and online sports betting has opened up new avenues and reignited public demand for gambling options.
Pennsylvania players are lucky, as their state has some of the most player-friendly and open gambling laws in the country. Legislators realized that gambling is potentially a huge moneymaking opportunity and that even if it remained illegal, bettors would find alternative betting options, most of which would involve their hard-earned money leaving the state. USAOnlineGambling is here to cater to all your Pennsylvania gambling needs, including the best gambling websites for Pennsylvania players, how to play casino games, bet on sports, etc. online, and how to differentiate between a high-quality online gambling site and a substandard or predatory one. This page catalogs a variety of information on Pennsylvania online gambling and offers sections on everything from online slots to daily fantasy sports.
Largest Gambling CitiesPhiladelphia, Pittsburgh
Number Of Land Based Casinos13
Gambling Revenue$1.5 Billion in Tax Revenue
State Licensed Sports BettingYes
Mobile Betting OptionsSports Betting, Daily Fantasy
Best Pennsylvania Gambling Sites
Best Pennsylvania Gambling Sites
There are hundreds of different sites that purport to offer the best USA online gambling experience. The majority of these are poorly developed, misleading, or outright predatory and criminal. At USA Online Gambling, we sift through all the less-than-ideal options to find the gambling sites that provide a reliable, trustworthy, and enjoyable experience for players. All of the sites that we recommend are thoroughly tested by our staff to ensure that there aren't any sketchy or exploitative elements lurking beneath the surface.
Every player has their own preferences and priorities when it comes to an online gambling experience, meaning that any rankings will always be subjective to a degree. Our aim isn't so much to definitively tell you which USA gambling sites are the best, but also to provide you with the necessary information to decide between the handful of online gambling options that are worth your time. Considerations include everything from the speed and ease of a site's banking to the depth of its betting options to how nice its interface looks.
How We Pick The Best Pennsylvania Gambling Sites
Accessibility for all gambling types and live dealer action.
Prioritize the benefits of each individual gambling need.
Safe, secure, legal, and reliable monetary transactions for no or limited fees.
Licensed and regulated by a governing body.
Bonuses for online slots, including rebates, free spins, and tournaments.
Is It Legal To Use Bovada In Pennsylvania?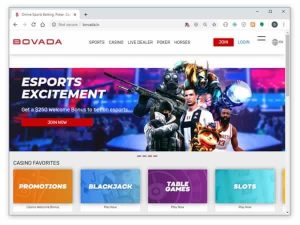 Bovada is a great resource to have available no matter what kind of gambling you are doing, from sports betting to playing poker, and so the question of legality is a common one. The basic idea is that if Bovada was located in the United States, they would not be allowed to operate, but they are not located in the United States. Similarly, the laws that are written about this are targeted at providers of gambling, not consumers of gambling. Bovada basically exists in a gray area, but the consumers of gambling, the users of its website, are not in the same gray area - in most states, there are no laws preventing them from using an online gambling website. One thing to keep in mind is that you must make sure you are over the legal gambling age, no matter what.
Pennsylvania Online Slots
Online Slots are the most accessible form of gambling, which makes them very popular with new players. They are also very easy to host online because online slots are essentially just an animated randomization algorithm. This simplicity ironically breeds variety. One website can offer hundreds or even thousands of different slot options with different rules, buy-ins, payouts, designs, etc. Every major online casino, whether state-run or international, offers online slots. They are so popular with players that not offering slot options would be tantamount to giving up on the online casino business entirely.
Benefits of Pennsylvania Online Slots:
Lack of expensive physical machines means more variety
More ways to win
No waiting for someone else to leave their machine
Cumulative jackpots
Free play options
Mobile Gambling In Pennsylvania
Mobile online gambling is not only available in Pennsylvania but actively encouraged by both state and casino officials. Major international online sportsbooks cannot host apps on U.S.-based app stores. Instead, they offer mobile websites compatible with all major devices that are optimized for a touch screen interface and have access to the site's full range of betting options. Mobile gambling is great both for dealing with an excess of downtime and for, say, betting on a Philadelphia Eagles game while watching it with your friends at a bar.
Pennsylvania also licenses plenty of in-state sportsbooks to offer mobile gambling. It taxes the revenue generated from these operators, which is great in theory, but in practice, it means that in-state gambling firms find novel ways of passing high tax costs onto their players. Individual players will have to decide which option is better for them. International mobile gambling sites offer better odds and payouts, while domestic ones offer more familiarity.
Mobile Sports Betting Apps
Major online gambling firms like DraftKings and FanDuel offer mobile sports betting apps to Pennsylvania players. International gambling sites can't offer dedicated apps, but they can offer fully-featured mobile sites that function similarly to apps. The international mobile betting sites offer more betting options, higher and faster payouts, and more extensive customer service. Bovada, BetOnline, and MyBookie are probably the three online sportsbooks with the best mobile websites.
Mobile Casino Apps
Mobile casinos are a great way to pass the time, and Pennsylvania players have access to a huge number of in-state apps for both free and real-money casino gambling. Other online casinos, based outside the United States, also feature great mobile play options for slots, table games, video poker, and more. The best mobile casino app will depend largely on your area of interest. Poker players will likely enjoy BetOnline's extensive list of poker game types, while slots players will prefer Slots.lv for its hundreds of specialized slot options. The most well-rounded option is probably Bovada, which offers its players a nice mix of different types of gambling.
Real Money Online Gambling Sites In Pennsylvania
As has been covered already, you can gamble real money in Pennsylvania, online and legally. Pennsylvania has embraced real money online gambling in a way that few other states have, with widespread legislative effort for the industry. There are also numerous out-of-state gambling options that are not limited by the Federal Wire Act. All these online gambling platforms offer more options, more payment options, and an overall more streamlined and efficient experience than brick-and-mortar betting.
Free Online Gambling In Pennsylvania
Many online casinos offer free online gambling options for some of their most popular virtual games. These free play options, which cover games like slots, roulette, keno, and blackjack, allow players to either play for fun in a low-stakes environment or to learn both the rules of the game and the system they operate on before risking real money. There are also dedicated free play options for every game you can imagine, many of which are freely downloadable on major app stores. Free online gambling can even win players money in certain tournament formats. Daily fantasy games are other popular options for free gambling, as they facilitate a deep engagement with the sports that we hold so dear.
Is Online Gambling Legal In Pennsylvania
Online gambling is legal in Pennsylvania, both in terms of state-regulated online gambling and broader international online gambling. Pennsylvania is one of only a small handful of states in the union to offer fully legal online casino and sports betting, which were regulated in the state as a result of HB 271 in 2017. State legislators recognized the potential value of legal gambling to the state and acted swiftly after the 2018 repeal of PASPA to maximize their presence in the nationwide gambling market.
So far, the gamble has paid off. For sports betting, which has been one of Pennsylvania's primary focuses for industry growth, the state is now seeing over 89% of its total sports betting handle coming through online and mobile play. As the online gambling infrastructure throughout Pennsylvania continues to grow and improve, it could potentially be worth several billion dollars a year, which would keep huge amounts of money in state and contribute greatly to statewide tax revenue. Gambling revenues are taxed at 34% in Pennsylvania, with individual cities taking 2% more on top of that. In other words, Pennsylvania has seen huge benefits from legal online gambling.
There are a solid number of in-state online gambling options, from major online sportsbooks like DraftKings and FanDuel to online play options for big brick-and-mortar casinos like Sugarhouse, Valley Forge, and Rivers. These options are good, but customers can do themselves a service by considering international online gambling platforms as well. International online casinos generally have larger player bases than state-regulated ones, which means they can afford to offer more games and more favorable odds to their players.
Online Gambling Laws In Pennsylvania
HB 271 was introduced in January 2017 by a coalition of Pennsylvania lawmakers in both the House and Senate, with its primary sponsor being stated Congressman Jason Ortitay. The process of passing the bill was an arduous one, taking eight months and requiring extensive amendments, revisions, and rewrites. In the text of the final bill, the first 466 pages are nothing but failed language from previous versions of the bill, crossed out to indicate what has been changed. But eventually, Governor Tom Wolf signed the bill because it became clear that online gambling would economically benefit Pennsylvania immensely.
Legal Gambling Age In Pennsylvania
Most forms of gambling in Pennsylvania are legal to players who are at least 18 years old, but more traditional casino games, whether online or retail, are restricted to players 21 and up. This is fairly common in legal gambling states, as casinos generally have liquor licenses and it is more profitable to be able to sell drinks to a consumer base rather than being limited solely to gaming. International online casinos, however, are available to Pennsylvania players 18 and up.
Legal Gambling Ages
for various gambling activities in Pennsylvania are:
Lottery:

18

Parimutuel:

18

Casinos:

21

Bingo:

18

Online Poker:

21

DFS:

18

Sports Betting:

18
Where Are Pennsylvania Gambling Sites Regulated?
Gambling sites based in Pennsylvania are regulated both by federal gambling laws like the Wire Act and the Unlawful Internet Gambling Enforcement Act (UIGEA), and by the Pennsylvania state government. International gambling sites are regulated by the country that they are based in. While American laws are generally more strict, international gambling sites still adhere to strict regulations for financial and data security, gaming integrity, and fairness toward players.
Who Can Play At Pennsylvania Online Gambling Sites
Anyone over the age of 18 can sign up for Pennsylvania online gambling sites, although players must be at least 21 to play at in-state online casinos. These in-state casinos are geo-fenced so that they are only accessible to people who are within Pennsylvania borders. Out-of-state players can still access all the same international casinos as Pennsylvania players. These international firms do sometimes have restrictions limiting players from certain states, but these are few and far between.
Taxes On Gambling Winnings In Pennsylvania
Pennsylvania Gambling Tax Rate – 24% (federal) + 3.07% (state)
All gambling winnings in the United States are taxed at a flat rate of 24%, and gamblers are liable to pay taxes on these winnings as failing to do so is a federal crime. Gambling losses are tax-deductible, but only to the amount of money that you won while gambling during the year. Pennsylvania also taxes gambling winnings as income, and the income tax in the state sits at slightly above 3%. While it sucks to have to give away a portion of your winnings, it is still preferable to criminal charges.
Gambling Revenue In Pennsylvania
Pennsylvania made a ton of money on gambling in 2019. The state's slot machines alone handle over $2 billion in bets every month and earn casinos and other gambling operators in the state over $500 million in revenue annually. Sports betting has been similarly lucrative. The total sports betting handle in Pennsylvania for Fiscal Year 2020 was slightly under $2 billion, with revenues of over $128 million. The state taxes gambling revenues at 34%, with an additional 2% tax going toward individual cities. Altogether, this amounts to well over $100 million in statewide tax revenue between various forms of gambling. 2021 was a remakably good year for Pennsylvania, and though we're still waiting on full revenue numbers, they hovered at nearly 1.5x the pre-pandemic numbers of 2019. Pennsylvania's online gambling industry has flourished in 2021, and should grow stronger in 2022.
Future Of Pennsylvania Online Gambling
Pennsylvania has already cleared many of the logistical and legal hurdles holding back the online gambling industries of other states. It has removed most barriers to entering the industry and promoted both growth and competition. Gambling revenues continue to grow steadily, so Pennsylvania gambling is still in its early stages. The biggest obstacle Pennsylvania gambling faces now is the ongoing Coronavirus pandemic, which not only limits interest in gambling at brick-and-mortar casinos but causes people to be more diligent about saving their disposable income.