Great Politics Odds And Bitcoin Bonuses
Bovada's political odds are quite reasonable, although it's worth noting that political odds are a bit difficult to quantify. Still, Bovada has the largest collection of odds and lines on politics, so instead of just betting on the presidential race, you can bet on how individual states will go, or on who will control the House or the Senate. Bovada offers very reasonable bonuses, which are slanted towards those who use Bitcoin, and they offer a lot of different deposit and withdrawal methods, although once again slanted towards Bitcoin. Overall, it's hard to critique Bovada - they're a fully functional political betting machine.
Mobile Political Betting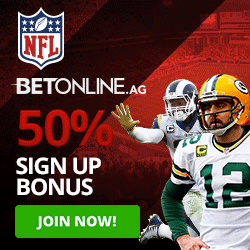 BetOnline offers a lot of solid odds as far as political betting goes, and they're quick on the uptake with prop bets when something notable happens, like the potential impeachment of former New York Governor Andrew Cuomo, or the Gavin Newsom recall election in California. BetOnline's odds are very reasonable, and they can be found with ease on their website that is remarkably clean and fun to use, and accessible on both desktop and mobile devices, including all smartphones with internet access.
Useful Republican Hedge Sportsbook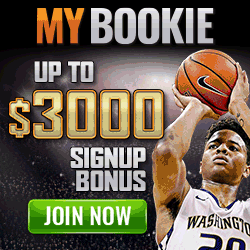 MyBookie's online sportsbook has an interesting relationship with political betting. It tends to lean Republican - or at least Trump-y. When the former President was -200 to win re-election in mid-2020 at other sportsbooks, MyBookie had him at -300. This does present some useful utility to bettors who wish to line shop, because if this trend holds up, there will be significant gaps between MyBookie's odds on Trump and the rest of the sportsbooks. MyBookie also offers political betting on elections outside the US, such as in the UK.
Politics Mobile Betting Apps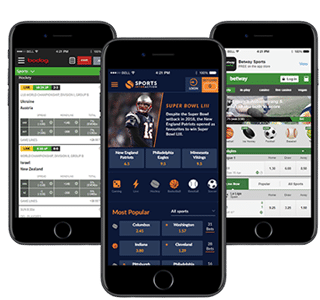 Since no US based sportsbooks can offer political betting, there will be no political betting apps inside the United States, but the offshore sportsbooks are easily accessible on mobile devices. These offshore books offer mobile betting via websites that function in an app-like manner when you visit them on a phone. You can easily access these mobile websites by visiting your sportsbook of choice on any mobile device. Once you've done this, it will recognize that you are on a mobile device, and you can place all the bets you want with an easy to use mobile user interface.
Politics Live Betting
Live betting on politics is available on the days that elections occur, and can swing wildly depending on how the election is perceived to be going. Note the "is perceived" part - perception is everything in politics, and that's even more true in political gambling. When it became clear that Donald Trump would win Florida in 2020, many gamblers appear to have thought it was over, pushing Trump over -1000 odds to win.
One thing to remember with USA online gambling live betting on politics is that places with a lot of population tend to take longer to report their votes, because there are way more of them to count. In addition, major population centers tend to trend towards the Democratic party. This creates a situation where it will look like the Republican is doing well to someone who doesn't really follow politics, and then the Democrat catches up as the big cities get their votes in - a useful dynamic to know.
Politics Betting Bonuses
Politics wagering falls under the sportsbook section of the online sportsbooks. This means you can apply sportsbook bonuses to your politics wagers as long as you are using an online sportsbook located outside of the US.
Best Politics Sportsbook Deposit Bonuses
Bovada - 50% Bitcoin Match Bonus - BVSBITCOIN50 - 5x Rollover
BetOnline - 100% Crypto Bonus - CRYPTO100 - 14x Rollover
MyBookie - 50% Sports  Bonus - MYB50 - 10x Rollover
2024 Presidential Election Gambling
Former President Donald Trump is favored to win the 2024 Presidential election, although there is a caveat - both Joe Biden and Kamala Harris are next on the odds boards, reflecting a belief that the Democratic party is in play, but it's unclear who the nominee will be. Trump, meanwhile, is clearly the head of the Republican party, and should he make it to 2024, will likely be the nominee.
US Presidential Election 2024 - Odds To Win
Donald Trump Sr. +240
Ron DeSantis +450
Kamala Harris +1200
Mike Pence +2000
Nikki Haley +2200
Betting odds are also available on both the Democratic and Republican primaries, and they reveal much the same information as the presidential odds - Trump is the likely Republican nominee, while the Democratic nominee is a bit unclear.
US Presidential Election 2024 - Democratic Candidate
Joe Biden +185
Kamala Harris +400
Pete Buttigieg +900
Hillary Clinton +1000
Elizabeth Warren +1600
Michelle Obama +2200
On the Democratic side, it's unclear whether Joe Biden will run again, or if he'll attempt to slingshot Kamala Harris into a winning position. It's worth noting that Harris was fairly inept at acquiring delegates during her primary run - she didn't get a single delegate at the 2020 Democratic National Convention, which does not bode well for her ability to win a general election. She does seem to be a potential heir-apparent, though.
US Presidential Election 2024 - Republican Candidate
Donald Trump -105
Ron DeSantis +300
Mike Pence +1100
Nikki Haley +1100
Mike Pompeo +2500
Candace Owens +3300
Donald Trump will most likely be the Republican nominee for president if he wants it. His -105 odds make it clear that it's his party still, and he'll run again if he wants to. Other candidates that could be important include Gov. Ron DeSantis of Florida, who has been positioning himself as the heir to the Trump legacy, Nikki Haley, who tries to ride the line between loyalty to Trump and loyalty to previous party leaders, and Mike Pence, who is on this list despite the fact that the Trump base seems to resent him for not overturning the election.
2022 Midterm Election Betting Odds
Which Party Will Control The Senate After The 2022 Midterm Election?
Democratic Party +210
Republican Party -290
The Senate is currently in a 50/50 split, with Kamala Harris in the Vice President's role as President of the Senate serving as a tiebreaker throwing it to the Dems. It seems as though the Republicans are very likely to win it in 2022.
Which Party Will Win The House In The 2022 Midterm Election?
Republican Party -900
Democratic Party +500
The Republican Party is heavily favored to take the House, as often happens in the first midterms of a new president. It happened in 2018 to Trump, it happened in 2010 to Obama, and it will likely happen in 2022 to Biden.
What Does A +200 Bet Mean?
A +200 bet means that you will win $200 for every $100 you put in. Similarly, a -200 bet means that you will have to put in $200 for every $100 you want to win. Odds that begin with a - mean that is the favored outcome, and with a + means that is an underdog outcome. For example, if Joe Biden is +200 to win the Presidential election, that means he is an underdog. If Donald Trump is -200 to win the Presidential Election, that means he is favored.
What Is Predictit?
Predictit is commonly cited by pundits as a betting market for politics that has a good track record at predicting candidates. It is an offshore elections wagering outfit. Predictit operates in much the same way as many of other offshore sportsbooks, it just presents odds in a pari-mutuel wagering system instead of as straight up gambling odds. For this reason, it's become a popular betting market for entry level political betting, but everything it can do and more can be found at other offshore books.
Betting On Biden After He Won In 2020
Due to the claims of election fraud and the attempts to overturn the 2020 election, many Trump supporters believed that Donald Trump would remain in office despite Joe Biden's announced victory. For several months after the election's results were known, bettors could get Biden's odds to win at around -800 at various online sportsbooks. Donald Trump is currently the leading candidate to win the Republican nomination for President in 2024. It is possible something similar happens once more, and it was a windfall for any bettor that could take out a large position on it last time.