College Football Playoff Gambling
The culmination of the CFB season comes with the Bowl games, and at the top of the Bowl game pecking order sit the College Football Playoff games. The CFP Committee selects the four best teams in the nation, and those teams face off to determine who the National Champion is. In 2021-2022, the Georgia Bulldogs defeated the Alabama Crimson Tide in the National Championship Game, and in 2022-2023, the two teams are the favorites to make it back to the playoff, and to win the National Championship, with Alabama holding a slight edge in Championship odds.
2022 National Championship Betting Odds
Alabama +225
Georgia +300
Ohio State +550
Texas A&M +1200
USC +1200
Clemson +1400
Michigan +3500
Notre Dame +3500
Wisconsin +3500
Oklahoma +4000
Where To Bet On College Football
Betting on college football comes with the requirement that you find an online sportsbook that you enjoy using. We have several favorites, among them Bovada, BetOnline and MyBookie. Each has advantages, and each feels a bit different from the others, so we encourage you to check them all out and find the sportsbook you prefer. You can also use college football sportsbooks to compare odds, which lets you find the best odds on a given bet.
Elite College Football Betting
Bovada is an excellent sportsbook for both first time bettors and experienced sports wagerers. It's something of a home base for online sports gambling fans due to its ease of use and reasonable odds on most events happening around the world. Bovada is simple and clean, and a great website to place whatever wagers you want. Their parlay builder is integrated with their bet building tool, so you can construct wagers to your exact specifications whenever you desire. Bovada offers live betting as well as mobile gambling, so you can access their services whenever you need to, and place wagers whether the game has started or not. They have solid bonuses, with many focused around cryptocurrency, and are generally regarded as a well-rounded and trustworthy online sportsbook.
Great CFB Gambling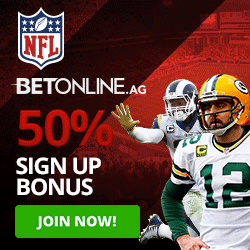 BetOnline is a great sportsbook for those who want to wager on college football, because they have a large amount of bets available. BetOnline specializes in offering a variety of odds to appeal to all kinds of sports bettors, so if you want to bet on the Heisman Trophy winner or you want to bet on the champion of the SEC, you can do that. Individual game odds are posted as soon as it's viable to post them, and you can wager on next week's games as soon as this week's games have ended. BetOnline is easy to browse, although it's a bit cluttered, resembling a bookie sheet more than a truly online sportsbook. However, this has some appeal, as there's no wasted space on BetOnline - everything is focused on sports betting.
Excellent College Football Odds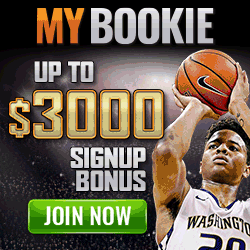 MyBookie is a sportsbook that is known for offering off-the-wall wagers on things like what celebrities will show up to the Super Bowl and whether or not they will have visible thongs. MyBookie, basically, is a sportsbook for gambling on the lighter side of life, but also offers very serious and competitive sports betting odds for enthusiasts. When it comes to college football, they're on top of their game - it's a big deal for MyBookie, and they offer good bonuses to college football bettors because of this. You can access MyBookie on computers as well as mobile devices, including iPhones and Androids, and you can place wagers on live college football games as well as futures bets. Make sure to check out MyBookie when you want to place wagers on college sports!
Can You Bet On The Heisman Trophy Winner?
Yes, online gambling sites allow everyone to bet on the Heisman Trophy winner. Heisman betting odds fluctuate after each week, so it is often best to get in early to get larger payouts.
Preseason 2022-2023 Heisman Trophy Odds
CJ Stroud +325
Caleb Williams +400
Bryce Young +750
Jahmyr Gibbs +1200
Will Anderson Jr +1400
TreVeyon Henderson +2000
Betting On College Football Conference Titles 2022
For the ACC and the SEC, there have been two dominant teams in the last few years. Alabama has won the SEC in three of the last four years, and the Clemson Tigers have won the ACC six of the last seven years. They are both the favorite to win their conferences for the 2022-2023 season (Clemson -130) (Alabama -135), but there are many underdogs that offer good value, with Texas A&M having the third best odds for the SEC at + 1800. Another heavy favorite is the Ohio State Buckeyes at -210 for the Big 10, after loosing last year against Michigan.
College Football Mobile Betting Apps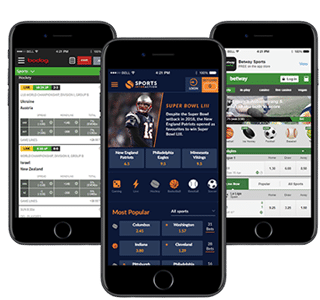 Gambling on college football means that you might find yourself placing wagers on the morning of a Saturday. Maybe you're at lunch, maybe you just woke up and don't want to go over to your computer. No matter what situation you find yourself in, you can bet on sports from your phone with ease. Mobile sports gambling is available at every online sportsbook. Sportsbooks that operate outside the US, like Bovada, can be accessed as easily as visiting their website on your mobile device. Sportsbooks that are state-approved, like FanDuel in Pennsylvania, have apps available on the App Store and the Google Play Store for you to place bets online. However, these apps are only functional if you are in a state that has approved that specific sportsbook. For this reason, many mobile bettors prefer to use the online sportsbooks located outside the US - they don't have strict residency requirements.
College Football Live Gambling
Live betting is a great way to wager on college football. You can easily observe trends in the game as they happen, and you can use those trends to inform your wagers with live betting. You can also use live gambling to supplement bets placed before the game by either hedging or doubling down on your wagers. Because of this, it's a common tactic of college football bettors. You can bet live on college football games at any of the online sportsbooks we recommend, and that is part of why we recommend them - because live college football gambling is important!
States With College Football Gambling
Some states have restricted college football betting via regulations. Oregon is in a world of its own, as college sports gambling is permitted, but only on tribal casino grounds and not through mobile devices. Most state gambling restrictions for college football circle around player prop bets or betting on teams from the state with regulated sports betting. However, there are no restrictions on college football gambling at reputable online sports betting websites such as Bovada or BetOnline.
States With No College Player Prop Betting
Arizona
Colorado
Indiana
Iowa
South Dakota
Tennessee
Virginia
States With No Gambling Allowed On Local Teams
Connecticut
Florida
Illinois
Nebraska
States Without Local College Teams And Events Odds
Delaware
New Hampshire
New Jersey
New York
Rhode Island
South Dakota
Virginia
Washington
Washington DC
College Football Betting FAQ