Maryland Online Gambling Sites In 2023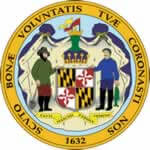 Maryland's online gambling sites in 2023 are much more developed than people think they are. Legal gambling in Maryland is more than just the casino games that many think of when they think about legal gambling, and more than just the sweaty bookies shouting numbers at you that tends to be the second thing people think of. In fact, legal gambling in Maryland is quite widespread, and not that hard to access, either.
USAOnlineGambling.com was set up so that people in the state of Maryland, and all the other states, could find out the right way to gamble legally. We cover how to gamble, where to gamble, what the laws are, and how to be safe about your gambling practices. Basically, whatever you need, we can provide, from information on the land based casinos in the state to information on the best Maryland online gambling sites.
Largest Gambling CitiesBaltimore
Number Of Land Based Casinos6
Gambling Revenue$543 Million
State Licensed Sports BettingNo
Best Maryland Gambling Sites
One of the main functions that we have is reviewing Maryland online gambling websites that provide gambling options to people in the United States. We look at a lot of things, but two of the most important ones are licensing and reputation.
Licensing is irreplaceable. It's incredibly important that the gambling website that you use is licensed to be a gambling website. This comes with oversight, from the government of wherever the website is licensed. Fundamentally, this is about trust - it's important that you know you can trust a gambling website, and the best way to do that is to make sure it's licensed.
Reputation is also about trust - but about how many people trust the website. We constantly update and alter our gambling site review guide by looking for online gambling websites with the best reputations, and that means that we only recommend the best of the best. We find it useful to trust the wisdom of crowds - if people keep coming back, that's only a good thing.
Best USA Online Sportsbooks
Best USA Online Poker Sites
Rank
Poker Site
Promotion
Highlights
Visit
1
2
How We Pick The Best Maryland Gambling Sites
We do our research - we look at every website
We look for licensing, regulatory approval, and governmental oversight
We make sure the website offers great bonuses to keep you going
We ensure that gamblers have many deposit and withdrawal options
We check the terms and conditions and make sure the website is playing fair
Is It Legal To Use Bovada In Maryland?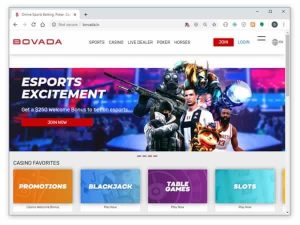 Bovada is one of the best online gambling websites on the internet, so it should come as no surprise that we get a lot of questions regarding the specific legality of using Bovada in Maryland. Here's how Bovada's legality tends to work. The basic idea behind a website like Bovada is that many states took action to criminalize gambling in the past. They did this, for the most part, by making it illegal to run gambling operations, not by making it illegal to use them. This effectively forced the gambling operations to be run from outside of the United States. Maryland, however, has had some trouble with Bovada in the past, and Bovada has decided that it is not worth continuing operations in the state. If you are in Maryland, we recommend checking out some of the other available online gambling websites, which do serve Maryland players.
Mobile Gambling In Maryland
Mobile gambling in Maryland tends to be split into two categories. The first category is mobile gambling that is state sanctioned. In Maryland, this includes horse race betting and lottery gaming. There are a variety of horse race betting apps available for Maryland residents, and lottery subscriptions can also be accessed on mobile devices.
Most other US mobile betting sites are not state-sanctioned, but it is accessible in the state. The betting sites in this category are regulated and legal, but they are not partnered with the state of Maryland, and, in many cases, are not located in the United States at all. They are reputable, however, and are very good at what they do.
Mobile Sports Betting Apps
So, if you want to bet on sports in the great state of Maryland, and you want to do this from the comfort of your home, or at work, or on the go, you have a couple options, but they're all fundamentally similar. For now, since MD's mobile sportsbooks are not up and running yet, what you're looking at is using the online sportsbooks, which are regulated by places that are not the U.S., so you can still use them. What this means is that they don't have apps, but what they do have is really good websites. Basically, if you visit one of the online sportsbooks in your mobile browser, you'll get a very optimized mobile version of the website, that feels like an app, but you don't need to download anything. Just go to the website on your mobile device and you're all set.
Mobile Casinos Apps
There are no state sanctioned mobile casino apps in Maryland, but that shouldn't stop you at all. Similar to sportsbooks, the online casino websites don't have apps, but they do have excellent mobile websites. All you need to do if you want to gamble on your mobile device is go to one of their websites on your mobile device, sign up, and start playing. When you go to their website on a mobile device, it will provide you with an easy to use interface that feels a lot like an app, but doesn't require you to download anything. It's a win-win.
Real Money Online Gambling Sites In Maryland
Real money online gambling seemed like a pipedream only a few years ago, but now, with the advent of online casinos, there is so much that can be done in the area of real money online gambling. You can deposit real money, withdraw real money, and gamble real money, all at regulated, licensed online casinos, sportsbooks, and racebooks. Whatever you need, the real money online gambling sites can handle it, and you can bet real money at them, just like at a real casino!
Free Online Gambling In Maryland
What if, however, you don't actually want to bet real money? What if you just want to get familiar with the games that you are going to play? What if maybe you just want to kill an afternoon learning how to play poker better? Well, you're in luck. Many of the online casinos have free play sections, where you can, well, play for free. The free gambling sites benefit their real money counterparts because it keeps you on their website, and you benefit from this because you get to learn the games. Of course, playing for free means playing for no stakes, so it's not like you'll get any money out of it, but if you just want to learn or take the time to play, it can be a really good idea.
Is Online Gambling Legal In Maryland?
The quick answer to this question is yes, but the answer does require some nuance. Basically, the state of Maryland officially sanctions online lottery subscriptions as well as horse race betting, but the other types of gambling are not state sanctioned. This means that Maryland based players are often best served by the online gambling websites. The online gambling websites are regulated in their locales, and that means that they are usable by Maryland residents, even though they are not approved by the state.
Online Gambling Laws In Maryland
Online gambling laws in Maryland are, as with every online gambling law in the U.S. in flux. Maryland's state legislature has debated what to do with regards to online and land-based gambling in recent years. In 2022, HB 0733 was introduced. The bill would allow the Baltimore-Washington International Thurgood Marshall Airport to host video lottery terminals, which could prove to be an incredibly lucrative venture if successful.
Legal Gambling Age In Maryland
In Maryland, different types of games have different
legal gambling age requirements
. This means that, depending on what type of gambling you want to do, it might have a different age limit than another type of gambling. Below, you can find a list of the various types of gambling, and the age at which you can do them.
Lottery:

18

Parimutuel:

18

Casinos:

21

Bingo:

18

Online Poker:

18

DFS:

21

Sports Betting:

21
Where Are Maryland Gambling Sites Regulated?
Many of the online websites that Maryland residents can use are regulated outside of the state, in offshore residences. For example, a lot of the sportsbooks tend to be regulated in Costa Rica, while some poker sites tend to be regulated in Canada. They do this because those places have fewer limitations on what kind of bets they can offer and because U.S. based players can still utilize those sites, regardless of where they are located.
Who Can Play At Maryland Online Gambling Sites?
As a continuation of the previous section, the websites that Maryland players use are available widely, except in the case of the Maryland lottery and the horse race betting websites that are overseen by the state. All of the online offshore offerings are available to everyone, though, not merely residents of Maryland.
Taxes On Gambling Winnings In Maryland
Maryland gambling taxes are subject to withholding once they go over $5,000, and will be taxed in the state at a rate of 8.75%, flat. This is a pretty reasonable tax. It's pretty important to declare your winnings on your taxes - this is because the last thing any reasonable sports bettor wants is the IRS knocking at your door. Actually, that's the last thing any reasonable person wants, let alone a sports bettor.
Gambling Revenue In Maryland
There are a limited amount of state-sanctioned gambling types in Maryland. Of the ones that do exist, the vast majority of the revenue brought in is from the state lottery. The state lottery is set up such that the funds raised from it go to education for K-12 students, which is good. However, it's worth considering how much money could be raised for similar programs if various other types of gambling were made state sanctioned, regulated, and taxed.
Future Of Maryland Online Gambling
The future of Maryland gambling sites is sort of up in the air. Their sports betting regulation gave rise to some potential talk of further gambling regulation, and if it goes well, that talk could continue. Basically, there is a degree to which states, including Maryland, are incentivized to want to continue the sanctioning process. Maryland's expansion is moving slowly, but it's moving. At the moment, MD HB 733 is on the table, and it could expand video lottery terminals at the airport. The future for Maryland's online gaming industry remains unknown, but it's much brighter than it has been in the past.