West Virginia Online Gambling Sites 2023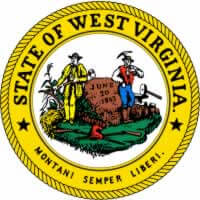 Welcome to the home of West Virginia online gambling sites here at USAOnlineGambling, where we try to give our readers all the information they need to make smart, informed decisions about where and how to gamble in West Virginia. West Virginia has five different casinos and is one of just a handful of states to offer online sports betting, putting it far ahead of most of its contemporaries.
West Virginia gambling scored an even bigger win with the legalization of full online casino gambling in 2019, although it took a while to fully roll out the online infrastructure necessary to support online casino gambling. The first state-regulated casinos went up in 2020, and continue to operate today. In addition to those casinos, all forms of online gambling are legal in West Virginia, provided that players gamble with licensed international West Virginia online gambling sites. These sites offer a huge variety of features and benefits, including increased accessibility, a wider variety of gambling options than traditional casinos, and customer support for gamblers of every level of experience.
Largest Gambling CitiesGreenbrier, Chester
Number Of Land Based Casinos5
Gambling Revenue$623.8 Million
State Licensed Sports BettingYes
Mobile Betting OptionsSports Betting, Daily Fantasy
Best West Virginia Gambling Sites
Our method for reviewing and recommending West Virginia online gambling sites to our readers is arduous. It must be thorough because there are hundreds of different gambling sites floating around out there, and all of them claim to be the best. The majority of these sites are either subpar or outright predatory, and we go to great lengths to eliminate any site that doesn't meet certain criteria to classify as a top-notch gambling website. Some of these non-negotiable criteria include reliability, trustworthiness, high performance, and quality betting types.
After all the unsatisfactory sites have been weeded out, it is tough to make concrete recommendations between the sites that remain because they are all extremely high quality. Every player has their unique priorities and preferences. Some, for instance, might only care about the quality of Texas Hold 'Em software used by their gambling site. Another might enjoy playing a wide variety of different games and consequently prioritizes the breadth of a gambling site's gaming options. Our 2023 online gambling site reviews aim to collect all this information into one centralized location so that our users can read it and use it to make an informed personal decision on where to gamble.
Best Apple Pay Sportsbooks
Top Casinos For USA Gambling
Best Online Poker Sites That Accept US Players
How We Pick The Best West Virginia Gambling Sites
Every site we recommend must have a flawless track record of data security
All our sites offer a great selection and quality of betting options
It must be easy to make deposits and withdrawals
Payout rates must be at or above industry standards
Gambling sites must have the complete trust of their existing customers
Is It Legal To Use Bovada In West Virginia?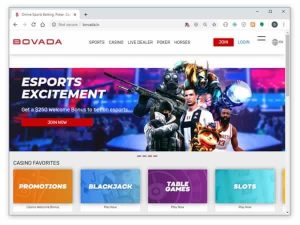 West Virginia is a state that has a lot of things going for it as far as gambling goes, especially the legal mobile sports betting that is available in the state. However, there are plenty of gambling activities that are not state sanctioned, and for these activities, such as online poker, it can be useful to take a look at websites like Bovada. Bovada is internationally regulated, which means it is not sanctioned by the state of West Virginia, and is thus outside the reach of the laws thereof. Those laws are overwhelmingly targeted at the providers of online gambling and not the consumers of it, and that means that it is generally totally fine to use websites like Bovada for online gambling purposes in West Virginia.
Mobile Gambling In West Virginia
All forms of gambling are accessible legally on a mobile device or tablet through international West Virginia gambling sites. These mobile gambling sites in the US can't offer traditional downloadable apps, but they all feature mobile sites designed from the ground up to offer the same betting experience as the desktop sites. Mobile users are automatically redirected to these mobile sites, which function identically to an app, with an interface optimized for touch screen use. Mobile gambling types in West Virginia include poker, sports betting, DFS, blackjack, slots, roulette, and more.
Mobile Sports Betting Apps
DraftKings and FanDuel sportsbooks both operate mobile apps that are usable for players in West Virginia. While their selection of games to wager on is limited compared to their international competitors and their odds are often worse as well, these two DFS giants offer a solid sports betting app. If you want a higher quality of service, mobile West Virginia sportsbooks for global websites like MyBookie and BetOnline have a wider selection of events to wager on, as well as a better selection of game lines and prop bets within those events. These international sportsbooks all have custom-built mobile sites with access to their full range of features.
Mobile Casinos Apps
There are plenty of downloadable mobile gambling apps available in West Virginia. Websites like Bovada and BetOnline do not offer downloadable mobile casinos, but they do offer mobile websites. Additionally, many state-licensed casinos such as BetMGM have apps available on the App Store and the Google Play store.  Mobile users are also eligible for all the same deposits and promotional bonuses as their desktop counterparts.
Real Money Online Gambling Sites In West Virginia
In West Virginia, real money online gambling is completely legal. West Virginia real money gambling activities range from poker and blackjack to sudoku. Real money US gambling sites accept deposits through payment methods like traditional credit and debit cards, but the best option for international gambling sites is cryptocurrency. Crypto payments are processed faster and offer better promotional bonuses. And because banks can't process payments directly from international gambling sites, crypto is also the easiest way to withdraw your winnings at no additional cost.
Free Online Gambling In West Virginia
There are a handful of free play gambling options in West Virginia.  The least appealing of these are free play casino apps that emulate traditional casino games but with none of the excitement of risk-reward balance. If you want to play free casino games, gambling sites like Xbet offer both free and real money options. Using free gambling sites in the US is a good way to practice for when you bet actual money. Another interesting option is DFS tournament play. Some DFS sites occasionally run tournaments that don't require an entry fee but pay out hundreds or even thousands of dollars in prize money to the winner. Tournaments like this are difficult to win, but that shouldn't matter when there's no risk.
Is Online Gambling Legal In West Virginia?
Yes, online gambling is legal in West Virginia. Online sports betting was legalized back in August 2018 with the passage of S 415, although the first West Virginia online sportsbooks did not launch until a full year later. Full online casino gambling was legalized in 2019 when West Virginia passed HB 2934. The first online casinos launched in July 2020, and this made West Virginia the fourth state to offer online casino games in a state-regulated form.
Every licensed retail casino in West Virginia received one online gambling license, and used that licensed to partner with third party online gambling providers as they did with their sportsbooks. Online gambling is also accessible through international online casinos. While federal law prevents players from gambling with websites based in other states, it makes no such prohibitions regarding websites based in other countries. These international websites are not subject to federal or state anti-gambling laws, meaning that they are legal to play for players all over the United States. Other legal online gambling options in West Virginia include horse betting (pari-mutuel wagering) and daily fantasy sports.
Online Gambling Laws In West Virginia
Gambling in West Virginia was confined to pari-mutuel wagering for decades, but in the 1990s, the West Virginia Legislature passed a bill legalizing West Virginia casino gambling. Initially, this only included slots and other video games, but in 2007, table games were added to the list of legal gambling options at West Virginia casinos. In 2018 and 2019, lawmakers expanded the state's gambling industry further with the introduction of legal retail and online sports betting and the legalization of online casino gambling.
Legal Gambling Age In West Virginia
The legal gambling ages in West Virginia begin with lottery ticket sales and bingo at 18 years old. Other forms of gambling, like retail casinos, retail and online sports betting, and daily fantasy games, require that players be at least 21 years old. International gambling sites that accept West Virginia players require users to be at least 18 years old, the overall
legal gambling age in the USA
. This includes online poker and online casino gaming, which aren't legal at the state level but are still legally accessible—an important distinction.
Lottery:

18

Parimutuel:

18

Casinos:

21

Bingo:

18

Online Poker:

18

DFS:

21

Sports Betting:

21
Where Are West Virginia Gambling Sites Regulated?
Every West Virginia gambling site is regulated by the country in which it operates. West Virginia state laws do not have authority over these international gambling sites. While international gambling site regulations are laxer than those of West Virginia, operators are still held to strict standards of data security, payout rates, customer service, etc. Major providers are intelligent enough to recognize that without player trust, they have no business and that maintaining high standards and consumer protections is in both their best interests and the best interests of their players. Once West Virginia launches its online casinos, it will be regulated by the West Virginia Lottery Commission.
Who Can Play At West Virginia Online Gambling Sites?
Anyone. For every West Virginia gambling site, players throughout the United States have the same access. A few sites won't allow accounts from the biggest gambling states like New Jersey and Nevada, but for the most part, every international gambling site will be available to players in all 50 states. As long as you meet the minimum gambling age requirement (18 years old, generally) and have proof of a valid, government-issued ID, you can register with these West Virginia gambling sites.
Taxes On Gambling Winnings In West Virginia
Gambling Winnings Tax: 25% (federal) + 6.5% (state, lottery only)
West Virginia does not levy a state tax on gambling winnings except for a 6.5% tax on lottery winnings. There is still a universal 25% federal tax on gambling winnings that must be paid, however. It is highly advised that you report all gambling winnings on your taxes, as failure to do so constitutes felony tax evasion and can result in judicial punishment.
Gambling Revenue In West Virginia
West Virginia is a small state with a relatively young gambling industry and topography that can make travel for gambling tourism a hassle. Because of this, gambling revenues in the Mountaineer State are relatively low compared to others in the region. West Virginia's sportsbooks have been fairly successful, however. In 2021, the total sports betting handle in the state was $544,529,835, and the sportsbooks themselves profited to the tune of $44,787,807. However, due to West Virginia's low tax rate, the state itself only saw $4,478,777 of that money.
Future Of West Virginia Online Gambling
The COVID-19 pandemic was an unfortunate setback to the West Virginia gambling industry and likely impacted the launch of online gambling in the state in terms of revenue. Now that the world is moving past it, West Virginia might need some additional tax revenue, and regulating West Virginia gambling sites could really help with that. Gambling is traditionally one of the top sources of in-state tax revenue, so anything that can be done to boost the gambling industry will also help citizens throughout the state.