Michigan Online Gambling Sites 2023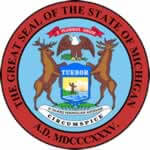 Michigan online gambling sites are easily accessible in 2023. The state regulated casinos arrived in January 2021, with the state regulated sportsbooks launching the same day. In addition to these sportsbooks and casinos, offshore casinos and sportsbooks are available over the internet, and can serve as a solid supplement to the state regulated books for line shopping or primary sportsbook/casino purposes.
All of these Michigan online gambling sites are legal to use in the state of Michigan. Many betting enthusiasts have been loyal members of these gambling websites for years. They allow gamblers to partake in every casino game there is while being within the comfort of their own homes. Between understanding the legal betting options in Michigan and knowing where to go to do it is important. Throughout our USA Online Gambling guide and this page, you will find the benefits for online casino gambling as well as a look into the entire gambling industry of Michigan from DFS, bingo, and the lottery to slots and sports betting.
Largest Gambling CitiesDetroit, Grand Rapids
Number Of Land Based Casinos26
Gambling Revenue$1.4 Billion
State Licensed Sports BettingYes
Mobile Betting OptionsDaily Fantasy
Best Online Poker Sites That Accept US Players
Best Michigan Gambling Sites
The best internet gambling sites in Michigan are located offshore. These offshore online casinos are legal nationwide and have everything that a casino-goer is looking for with the added convenience of allowing players to gamble at home or wherever they are with the use of their mobile phone. Key factors that go into making a Michigan gambling site one of the best is ensuring that the business is licensed and regulated by their home country. Plenty of operators on the internet are neither licensed nor regulated and therefore shouldn't be doing business of any kind. Another thing that makes websites that have casino games some of the best is their company history. If they have been in business for years, one can assume that they have a long list of loyal customers which means they pride themselves on customer satisfaction, otherwise they wouldn't be able to stay afloat year after year. For more, visit our page on reviews for online gambling sites in 2023.
How We Pick The Best Michigan Gambling Sites
The company that will be holding our money in their hands needs to be one that can be trusted and reliable.
Betting types and games that are covered within the site are important.
Knowing that it will be easy to get your winnings makes life that much easier.
Having the ability to access your account and gamble with your cell phone is not only convenient but invaluable.
A company that has multiple ways to get in contact with them is a great thing.
Is It Legal To Use Bovada In Michigan?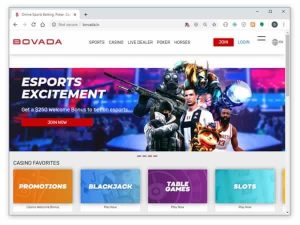 Bovada is one of the most interesting and useful online sportsbooks and casinos on the planet, and the question of legality often surfaces in conversations with Michigan bettors. Here's how Bovada's legality works in Michigan. Basically, if you wanted to place a bet on the Michigan Wolverines, you could do that at Bovada. This is because there is a lot of regulation on who is allowed to offer sports betting and casino gambling, but not a lot of regulation on who is allowed to use it. Michigan gamblers should be safe when using Bovada because it is not prohibited to use it - but if it were located in the state, it would not be allowed to operate. This is why it is located outside of the state.
Mobile Gambling In Michigan
When the online sportsbooks and casinos entered Michigan in January 2021, they brought apps with them. Previously, the only gambling options in Michigan were offshore casinos and sportsbooks, which (as discussed a bit later) do not use apps, preferring mobile websites instead. App downloads for various Michigan casinos and sportsbooks are now available, so if you want to gamble via an app, you now can.
Casino gambling with your offshore online casino can be done on cell phones by accessing your online casino account through your phone's browser. Everything can be done this way as all casino games are available including live dealer online gambling. This is how the mobile gambling scene works in Michigan.
Mobile Sports Betting Apps
Sports betting applications in Michigan became a reality beginning in 2021. Before this, the online sportsbooks were located only offshore, and the offshore books don't offer app based betting. Now, there are the options of apps from state based sportsbooks and mobile websites from online sportsbooks. Their US mobile gambling sites can be used on any mobile device in the same exact way they are used on the computer. The sportsbook's site is simply condensed down into a smaller handheld version that bettors can carry with them everywhere and gamble on a sporting event whenever they feel like it. .
Mobile Casinos Apps
Mobile casino apps for Michigan are available on both iPhone and Android devices. This is a relatively recent development - it happened in January 2021. Before this, mobile gambling in Michigan was only doable offshore, and via online websites, which could be accessed via mobile phone browser, but did not have apps. All online casinos have mobile versions of their desktop websites that allow users to access their accounts using a mobile device. Everything from gambling to changing account information can be done this way. So while it's not exactly an app, it kind of feels like one, just without the pesky notifications at all hours of the night
Real Money Online Gambling Sites In Michigan
Real money online gambling sites in Michigan are where the real money's at. Once a gambler is ready to play at one of the real money gambling sites, there are a number of websites that can be found on this page to join. They are all legal to join despite not being affiliated with Michigan. This only means that Michigan will not see any revenue profits from internet gambling on these sites. There are different methods of payment for online offshore casinos that vary by casino and by what you're trying to do whether it be deposit or withdrawal.
All of these sites accept cryptocurrencies such as Bitcoin, as well as debit/credit cards and bank wire transfers. Each comes with their own set of minimums and maximums as well as processing times and transaction fees. Once a resident in Michigan has signed up for a gambling site account and made their first deposit, they can immediately begin gambling on any game they'd like for real money. Funding an account is fairly simple and fast so that members can play as soon as possible.
Free Online Gambling In Michigan
Anyone new to the gambling game in Michigan may want to start off with free online gambling. There are usually areas within a site that will tell you that the gambling being done when you click the tab is free. This means no money is being wagered. It's merely for fun and practice. People tend to go high stakes in these games because the money isn't real so many of the players that could never gamble thousands at a time will do so because it still feels like you're going big but without any of the risk. There are also websites that are strictly free. These are good to get a feel for the games before going all in.
Is Online Gambling Legal In Michigan?
Online gambling is a legal activity in Michigan since they are one of the states with legal online gambling. There are no laws prohibiting gamblers in the Wolverine State from joining online casinos and engaging in casino games for money, Whatever games the casino offers are completely legal to play for anyone in the state. This includes poker, roulette, baccarat, slots, and various table games.
All of these websites that allow US residents to join are located in other countries which may only cause an issue when it comes to funding your member's account in order to play.Old federal laws like that of the UIGEA could redflag your debit or credit card from being used when you try and make a deposit. There is nothing wrong with your card, this just happens from time to time. While it's annoying, there are no issues as everything being done is completely legal. Outside of that, the sites found on our network will allow you nothing but the best legal online gambling experiences in Michigan.
Online Gambling Laws In Michigan
Online gambling laws permitted online casinos in Michigan to launch back in January of 2021. The law, the Lawful Internet Gaming Act was signed in 2019, but lawmakers took over a year to establish regulations. Since then, many different online gambling sites have launched, offering online sportsbooks and casinos. Some sportsbooks in Michigan do not offer a casino and vice versa regarding casinos not offering sportsbooks, but there is a large group of businesses that offer online casinos and sportsbooks in Michigan. Many different regulations exist for online gambling sites, but the core requirement for players to understand is that any online gaming company regulated by the state of Michigan must be partnered with one of the casinos in the state that is operated by a tribe. Based on that rule, there is a maximum of 15 different online and mobile gambling brands that can be active. The carryover of online gambling brands and the casinos that they are partnered with can be seen below. Online casinos and their licensees have been separated from online sportsbooks and their licensees can show the carry-over between online sportsbooks and online casinos.
Legal Gambling Age In Michigan
Legal gambling ages in Michigan vary based on the type of gambling that is being done. The age range is anywhere from 18-21. However, when it comes to joining an online casino, the legal age is 18. Below you will find the different
legal gambling ages
in Michigan for the different types of gaming. Again, casinos only require their members to be 18 in order to open an account and begin gambling.
Lottery:

18

Parimutuel:

18

Casinos:

18-21

Bingo:

18

Online Poker:

18

DFS:

21

Sports Betting:

18-21
Online Casinos And Their Licensees
Barstool Casino - Greektown Casino
BetMGM Casino - MGM Grand Detroit
BetRivers Casino - Little River Casino
Caesars Casino - Leelanau Sands Casino/Turtle Creek Casino
DraftKings Casino - Bay Mills Resort Casino
Eagle Casino & Sports - Saganing Eagles Landing Casino
FanDuel Casino - Motor City Casino
FireKeepers Casino - FireKeepers Casino
Four Winds Casino - Four Winds Dowagiac
Golden Nugget Casino - Ojibwa Casinos
Play Gun Lake via Parx Casino - Gun Lake Casino
PointsBet Casino - Northern Waters Casino
Stars Casino - Odawa Casinos
WynnBET Casino - Kewadin Casinos
Online Sportsbooks And Their Licensees
Barstool Sportsbook - Greektown Casino
BetMGM Sportsbook - MGM Grand Detroit
BetRivers Sportsbook - Little River Casino
Caesars Sportsbook - Leelanau Sands Casino/Turtle Creek Casino
DraftKings Sportsbook - Bay Mills Resort Casino
Eagle Casino & Sports - Saganing Eagles Landing Casino
FanDuel Sportsbook - Motor City Casino
FireKeepers Sportsbook - FireKeepers Casino
Four Winds Sportsbook - Four Winds Dowagiac
FOX Bet Sportsbook - Odawa Casinos
Golden Nugget Sportsbook - Ojibwa Casinos
Play Gun Lake - Gun Lake Casino
PointsBet Sportsbook - Northern Waters Casino
SI Sportsbook - Island Resort & Casino
WynnBET Sportsbook - Kewadin Casinos
Where Are Michigan Gambling Sites Regulated?
Michigan gambling sites are licensed and regulated in the countries where they are located. Oftentimes these countries are Costa Rica, Canada, and the UK. Internet casinos that are licensed and regulated to operate these kinds of businesses are legally allowed to offer their services to the people of Michigan as well as the entire United States.
The rules that these companies must abide by in order to maintain their casino businesses are not unlike those of any US land-based casino. However, because gambling hasn't been embraced by the United States fully on a state to state basis, it's much easier to branch out into this market overseas and then be able to allow people in the US to play through online platforms.
Who Can Play At Michigan Online Gambling Sites?
Online Michigan gambling sites allow anyone in the state to play. This is because the sites are offshore and not affiliated with Michigan. The Wolverine State does not have any internet casinos for their residents to use. Offshore online casino websites are where gamblers in Michigan go to play games on their phones and computers. Anyone over the age of 18 can join one of these websites and begin gambling. Casino sites only require their members to be 18 and Michigan varies on its casino gaming age having it set anywhere from 18-21 which means residents that are 18 are legally within their rights to signup for an offshore internet casino in the state.
Taxes On Gambling Winnings In Michigan
Gambling winnings in Michigan are subject to both state and federal taxes. Federal taxes are set at a 25% flat rate. On top of that, Michigan requires a state tax on all payouts at a rate of 4.25%. So when filing your taxes, all money made from gambling will see 29.25% taken for tax purposes. Any winnings beyond $600 for the year should be reported to the IRS and taxed accordingly. Failure to do so could lead to an audit in your future and the kind of numbers brought to you by the IRS are not the kind gamblers enjoy going over.
Gambling Revenue In Michigan
Detroit casinos have done very well for themselves when it's come to gambling revenue for Michigan. Over $184 million was seen in 2019 in revenue for the city tax in Detroit. The state saw over $117 million from the casino business in revenue for the same year. After a pandemic-induced down year, 2021 was a banner year for gambling in Michigan, with more than 1.4 billion in online gambling revenue being taken in the state. Revenue from the gambling market helps the economy of Michigan a great deal. Once sports betting revenue is added to the equation, the Wolverine State can expect to see even higher numbers for 2023.
Future Of Michigan Online Gambling
With gambling in all of its forms being available through land-based establishments, it's safe to assume that sooner or later Michigan online gambling will become far more expansive. Internet gambling is done more often than going to businesses. Gamblers are attracted to the convenience which allows states that offer it a pretty penny in the revenue that it generates. Michigan will soon be in that same boat as they're one of the better states being as open to gambling as they are. Until then, offshore online casinos are legal for residents to use that do not wish to venture off the couch in order to participate in some great gambling action.