Oklahoma Online Gambling Sites 2023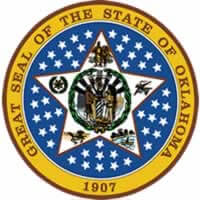 When it comes to learning about legal Oklahoma gambling, it is easy to realize that gambling is hugely popular in Oklahoma. The state has the fourth most tribal land of any state in the country, and it gives Native American tribes the exclusive right to own and operate casinos within its borders. As a result, the casino industry has boomed, and there are now 64 operating tribal casinos in Oklahoma.
Online gambling in Oklahoma has surged in popularity over the last decade, although it has also become a more complicated issue over that time frame. Thankfully, Oklahoma residents can still legally use many of the USA online gambling sites that operate in OK. Gambling sites based in other countries are not subject to the same laws that limit domestic online gambling, and players all over the U.S., including in Oklahoma, can freely access these gambling websites. Available forms of online gambling include sports betting, poker, blackjack, slots, daily fantasy, and more. This page will cover general info about all the types of gambling, as well as how and where to play them.
Largest Gambling CitiesTulsa, Oklahoma City
Number Of Land Based Casinos102
Gambling Revenue$4.4 Billion
State Licensed Sports BettingNo
Mobile Betting OptionsDaily Fantasy
Best Oklahoma Gambling Sites
Even without state-licensed online gambling sites, there are still dozens of different international providers offering online gambling to Oklahoma residents. The sheer variety of choices can be overwhelming, which can leave gamblers vulnerable to exploitation if they don't know what specifically they should be looking for. One of our goals at USAOnlineGambling is to help players avoid this exploitation by creating in-depth reviews of the best gambling sites in the US. Through this review process, we filter out all the sites that don't provide an optimal gambling experience for their players.
When players are risking their hard-earned money at Oklahoma online gambling sites, it is imperative that the sites they use meet high standards of quality, security, and functionality. After these baseline standards have been established and met, all that remains are the best of the best gambling sites. Every gambler has their own preferences, so it isn't possible to make a blanket recommendation for all players. Instead, we aim to provide gamblers with all the information they need to make an informed decision about the best gambling site to suit their individual needs.
Best Online Poker Sites That Accept US Players
How We Pick The Best Oklahoma Gambling Sites
Every gambling site we recommend must be legal and available to all Oklahoma players.
Our Oklahoma gambling sites all offer 24/7 customer support through multiple lines of communication.
Payout rates for the gambling sites we recommend must be better than those you'd find in a casino.
Security is paramount, and any issues with player account security immediately disqualify a site.
For whatever types of gambling a site offers, its options must be as good or better than industry average.
Is It Legal To Use Bovada In Oklahoma?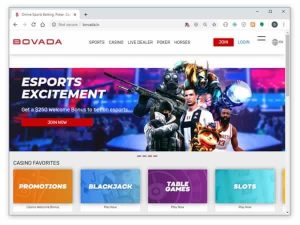 Many people ask us questions about the legality of the online sportsbooks and casinos, including Bovada, in the state of Oklahoma. Here's how it breaks down. Laws in most states are written to target the providers of online sportsbooks and casinos. These laws do not generally target users of online casinos and sportsbooks. The major online casinos, including Bovada, are located out of the United States, and out of the reach of these laws. In this way, they avoid being shut down. The people who use them are at very low risk, because the laws are aimed at the company, not at its userbase. This is the basic legal situation that Bovada users find themselves in - it's not illegal for them to place wagers and gamble using the website, as long as they are above the legal gambling age.
Mobile Gambling In Oklahoma
Although there are no dedicated mobile gambling apps in Oklahoma outside of daily fantasy apps for sites like DraftKings and FanDuel, mobile gambling is still a thriving sub-industry. People anywhere in the state can easily gamble online using their mobile devices by using major global gambling websites. These global sites invest heavily in creating mobile gambling sites in the US that are optimized for all smartphone and tablet players. When you enter one of these gambling websites on a mobile device, it will automatically redirect you to a companion site that is engineered specifically to fit mobile specifications.
Mobile Sports Betting Apps
There are no downloadable mobile sports betting apps because international Oklahoma online gambling sites are not authorized to offer downloadable apps in American app stores. Thankfully, these sportsbooks are still available through their specially designed mobile sites. These mobile sites are accessible from anywhere and offer access to their full range of betting options, including prop betting, live betting, and more. Acclaimed gambling sites like Bovada and BetOnline invest massive amounts of money into their mobile gaming infrastructure, and as a result, their world-class mobile sites can function almost identically to a dedicated mobile app, down to a touchscreen-optimized tile interface and everything.
Mobile Casinos Apps
The only casino apps available in Oklahoma are simple mobile games that have no real money involved and lack the risk versus reward element of actual casino gambling. International online casinos like Ignition and Café Casino can maintain well-developed mobile websites with access to all their casino gaming types. These mobile casino sites are intuitive and cater to both new and expert players alike. While some players strongly prefer online casino gaming using a dedicated mobile app, this isn't possible in Oklahoma right now, so mobile casino sites are the next best thing.
Real Money Online Gambling Sites In Oklahoma
It is possible to risk, lose, or win real money in Oklahoma using international online gambling sites or state-licensed websites for daily fantasy sports and pari-mutuel wagering. Nearly every real money gambling site in the US will accept player deposits using traditional credit and debit cards, most do not process withdrawals using those same methods because of a quirk with federal banking laws. Instead, cryptocurrency is the easiest, fastest, and most rewarding way to both deposit and withdraw money from your online gambling account. Cryptocurrency is logistically simpler for gambling sites, so many will even offer sizable deposit matches for players depositing using cryptocurrency, meaning that crypto deposits get you more bang for your buck.
Free Online Gambling In Oklahoma
There are plenty of free play gambling options in Oklahoma, but most of them are unappealing, like downloadable apps that try to emulate casino games without emulating the risk-reward element that makes them so fun. Online poker apps like Zynga, for example, are a fun distraction, but they lose their novelty quickly without a sense of tangible risk. Global online casinos often offer free versions of their regular casino games. These free gambling sites for Americans are great practice to get acclimated with a site's systems before committing to betting real money. Alternatively, daily fantasy tournaments are a fun way to potentially win thousands of dollars in an exciting competition based on knowledge and skill.
Is Online Gambling Legal In Oklahoma?
Online gambling is legal in Oklahoma, but only through international Oklahoma online gambling sites. The state legislature has been involved in protracted legal showdowns with Native American tribes in the state, which has severely hindered all efforts to regulate most forms of online gambling. Pari-mutuel wagering online is legal through the multi-state pari-mutuel wagering platforms available in all states with legal horse racing, and real money daily fantasy is available as well, but state level regulation for online gambling remains elusive.
Online Gambling Laws In Oklahoma
Oklahoma declared gambling illegal in 1916, as early iterations of gambling often involved organized crime groups that brought violence to the state. This total ban lasted all the way until 1982, when the state regulated pari-mutuel wagering. High-stakes bingo at tribal casinos was added in the late 1980s, and charitable gaming was added in 1992.  But Oklahoma did not pave the way for legal tribal casinos until 2004. Since then, the state's gambling industry has absolutely exploded, with over 60 full-fledged tribal casinos. The next frontier appears to be online gambling. Tribes filed for the right to operate an online gambling business in 2013 but were denied on the grounds that it didn't sufficiently benefit the state of Oklahoma.
Legal Gambling Age In Oklahoma
Legal gambling in Oklahoma starts as young as 16 years old with legal bingo, but for most forms of gambling, players are required to be at least 18 years old. Unlike most states, casinos in Oklahoma are allowed to set their own
legal gambling age
, as long as that required age is at least 18 years old. There are a handful of casinos that allow 18-year-olds, but most require patrons to be at least 21 so they can maximize the value of their liquor license. International online casinos use a universal age requirement of 18 years old and require a valid government-issued ID before they will allow players to withdraw their winnings.
Lottery:

18

Parimutuel:

18

Casinos:

18-21

Bingo:

16

Online Poker:

18

DFS:

21

Sports Betting:

18-21
Where Are Oklahoma Gambling Sites Regulated?
There are a small handful of Oklahoma gambling sites—pari-mutuel and daily fantasy only—that are regulated in the United States. Because they are operating from within the state, they are subject to both federal and state laws. Most gambling sites, however, are based in other countries and are thus regulated by the laws of those countries. While international gambling regulations aren't as strict as domestic ones, they still do include extensive protections to ensure that consumers are protected against exploitation, identity theft, etc.
Who Can Play At Oklahoma Online Gambling Sites?
Oklahoma gambling sites are available to people outside of Oklahoma as well. Because these sites are based in other countries, they are not subject to the Wire Act that restricts interstate gambling in the United States. This means that they are accessible to all or nearly all Americans (sometimes there are exceptions for big casino states like New Jersey, Nevada and Delaware). This means that people in Texas, Arkansas, Colorado, New Mexico, and every other nearby state can gamble online using the same sites as their Oklahoma brethren.
Taxes On Gambling Winnings In Oklahoma
Gambling tax in Oklahoma: 25% (federal)
In keeping with its status as a conservative state, Oklahoma does not levy any additional taxes on players' gambling winnings aside from the 25% federal tax rate that applies to all American bettors. While paying taxes on gambling winnings isn't fun, doing so can be seen as a felony in certain situations. Nobody wants to be hit for tax evasion, which is punishable by heavy fines or even jail time.
Gambling Revenue In Oklahoma
Oklahoma's gambling revenues are private information that isn't required to be publicly disclosed by the tribes that operate the state's casinos. It is possible to make inferences about the industry's success, but there are no raw numbers to pull from. With a population of just under 4 million people, Oklahoma likely handles nearly $2 billion in bets every year, using other states' per capita handle figures as a guide. From these wagers, casinos likely collect several hundreds of million dollars in revenue. Revenues could likely greatly increase if Oklahoma were to adopt online gambling.
Future Of Oklahoma Online Gambling
The surprise decision by the Oklahoma Legislature to authorize two tribal casino organizations to launch sports betting was an encouraging olive branch. It once looked like the legislature and the tribes were embroiled in a never-ending stalemate, but there now appears to be a path forward for expanding gambling. After the other 33 recognized tribes with casinos negotiate for new gaming compacts of their own, Oklahoma online gambling sites will likely be the next item on the agenda. New online gambling laws in Oklahoma are now proposed seemingly every year, with House Bill 1027 proposed in 2023 before failing to get out of the Senate committee in April.