Is It Legal To Gamble Online For Real Money?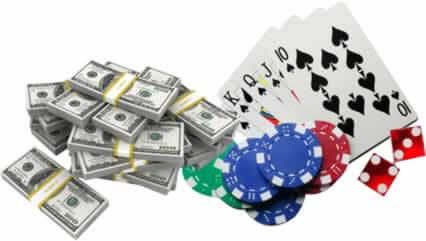 Yes, regardless of where you are, there are legal options for gambling online with real money. Different states have their own laws regarding the legality of real money online gambling, and the Wire Act restricts customers from betting with gaming platforms based in other states, but most major online gaming companies are based in other countries and thus aren't subject to these laws. If gambling with state-sanctioned companies is a priority for you, USAOnlineGambling.com offers state-by-state overviews of pertinent laws and in-state online gambling options. These are a great tool to help determine the best gambling options to suit your specific needs.
Gambling For Real Money Online vs. Land-Based Gambling
Convenience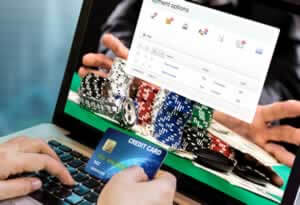 Gambling online laps land-based gambling in terms of convenience for players. With online gambling platforms, players can bet from anywhere using computers, phones and tablets, and they can begin real money online gambling instantly. Land-based gambling retailers (primarily casinos), conversely, often require consumers to drive a great distance. Players at land-based gambling outlets also must work through a physical dealer or bookie, which slows the game down and introduces a human element that can often work against players' odds.
Variety of Options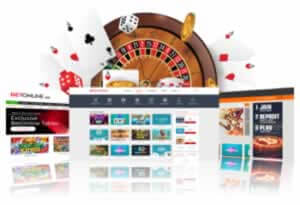 The truth is that real money gambling sites offer more options for betting than brick-and-mortar retailers can. Retail gambling operators are limited by both high operating costs and a smaller consumer base, which means they can only afford to offer types of gambling that draw the highest volume of players. Online gambling both has a larger player base and cheaper operating costs and more developed infrastructure. This allows online gambling platforms to offer things that a brick-and-mortar retailer never could, like the ability to bet on virtual camel racing or five thousand different slot machines.
Consumer Choice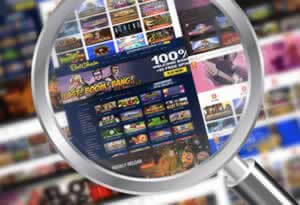 Ideally, gamblers will weigh the pros and cons of both real money online gambling and land-based gambling to determine the best option for their own needs. But when strictly comparing the two as separate entities, online gambling wins out in terms of choice. There are dozens of major online gambling platforms that are available to anyone at any time. Most states only have a handful of land-based casinos, and consumer access can be limited by distance.
Atmosphere
While real money online gambling is certainly fun, and there's something to be said about being able to play with your friends from anywhere in the world, land-based gambling still boasts a better atmosphere. Casinos are explicitly designed to get consumers to spend as much time and money there as possible, and thus offer an engaging, pleasant experience for visitors.
Promotions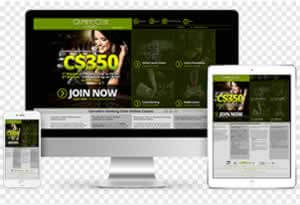 This one is a tie, so it all depends on personal preference. Online gambling platforms offer an impressive array of promotions focusing on matching player deposits, so they are a great choice for bettors looking to maximize their returns from real money online gambling. Land-based gambling operators, on the other hand, focus their promotions and rewards on maximizing the quality of experience. High volume bettors will enjoy things like free drinks, restaurant vouchers, and complimentary hotel upgrades.
Odds
If there are any differences in odds and payouts for different gambling activities, real money online gambling platforms will almost always offer the superior odds. Advanced algorithms for games like blackjack and roulette can drastically reduce the dealer advantage inherent at casinos, and the sheer number of players means that online gambling platforms can make more money despite smaller profit margins. The sheer scale of the online gambling industry allows it to simply dwarf what physical retailers can offer.
Online Gambling Revenues
It is tricky to determine exactly how much money is wagered and earned through online gambling, as there is no standardized process for reporting finances. Some states release extensive weekly or monthly gambling reports that go into exhaustive detail and differentiate between different types of gambling. Others only report the bare minimum of information, or don't specify whether money was wagered online or not. And some states don't report gambling revenues at all.
An even larger problem is that real money online gambling platforms based outside of the United States aren't under any legal obligation to publicly share financial data. Because of this, all we have are rough estimates of the size of both the total and online gambling industries. These estimates are staggeringly huge. The overall sports gambling business is estimated at $150 billion annually, with only a small amount of that moving through state-licensed casinos. A large chunk of that $150 billion is bet peer-to-peer, but online sports betting likely accounts for the majority of it. Overall, online gambling is an industry worth at least several hundred billion dollars annually.
Real Money Gambling Sites
Players looking to gamble online have no shortage of choice. There are dozens of major websites that each handle anywhere from tens of thousands to tens of millions of players every year. It is important for gamblers to choose online gambling destinations that offer good customer service, intuitive interfaces, convenience, fast deposit and payout times, and high-quality options for whatever type of gambling you prefer. To ensure that consumers have all the tools they need to make smart, informed decisions, we offer comprehensive online gambling reviews to cover different online gambling platforms. These reviews cover all the aforementioned categories of quality and more. While individual website reviews offer a more thorough rundown, here are some recommendations for different types of gamblers.
Poker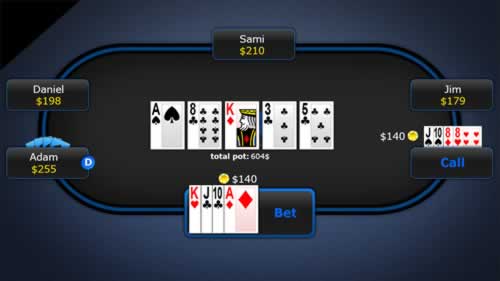 There are a handful of great options for online poker, but the two best are Bovada and BetOnline. Both offer a variety of tournaments and table types to cater to bettors of all levels of expertise and buy-in, as well as some very attractive promotional offers for poker players. If there had to be a tiebreaker to differentiate the two, Bovada's excellent live dealer poker puts it over the top.
Blackjack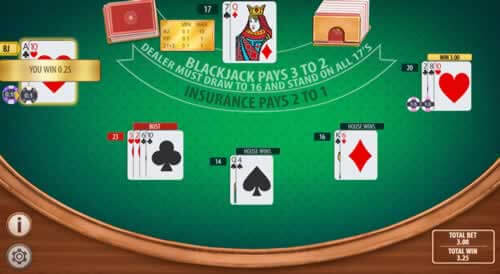 Blackjack is tougher to decide because there are so many quality options. Bovada, BetOnline, and SportsBetting all offer great blackjack games with a live dealer, but XBet's free no-stakes blackjack against a simulated dealer is a great tool for beginners and for experienced players looking to learn the system inside and out before risking money.
Roulette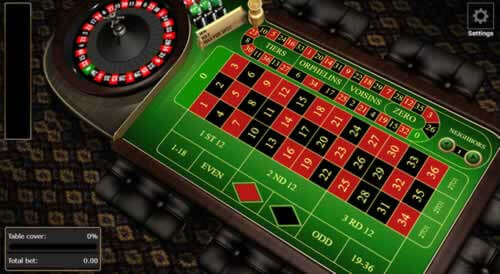 Online roulette isn't quite as developed as online poker or blackjack yet, but most major online gambling platforms do offer good simulated roulette games. All of these are pretty good, so the tiebreaker by default goes to the websites that offer additional features. The live feed roulette at Bovada and BetOnline function as a solid tiebreaker.
Real Money Casino Games
A big focus in the age of online gambling has been on finding a way to accurately recreate the classic casino experience in a virtual setting. Algorithms have gotten advanced enough that it is a simple matter to accurately recreate popular casino games from the perspective of proper probability distribution, and animation has advanced to the point that it's possible to create accurate visual representations of popular casino games, but the only hope to fully match the in-casino experience is likely with virtual reality. Some nerd is undoubtedly working on that as we speak, but for now, your enjoyment of online casino games will rely on their thrill of the game itself rather than on atmosphere or experience.
Slots
Online slots are some of the most diverse real money online gambling games available. They all run on the same basic randomization algorithm, but that algorithm has so many different permutations and cosmetic changes to it that it's possible to easily design thousands of different online slot machines that all look, sound, and perform differently from one another. Most slot players consider player choice to be important, so online slots are a great option.
Craps
Craps is a dice game that involves a series of dice rolls onto a table with different areas of the table being assigned different point values. Because the player is the one who rolls the dice, this is one of the absolute hardest games to recreate in a virtual environment. No matter how many advanced physics simulation techniques you use, nobody will ever be satisfied with the results of a computer-driven dice roll. Virtual reality and special tactile virtual gloves have some potential to improve the online craps experience, but for now, this is one of the less popular online casino games.
Roulette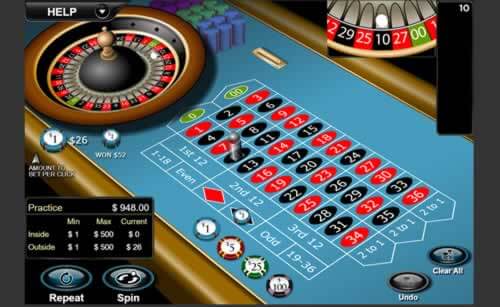 Like craps, the physical element of roulette is hard to duplicate, but unlike craps, said physical element isn't initiated by the bettor in roulette, so it isn't as essential to the experience. In roulette, a dealer rolls a small ball into a spinning wheel with 38 different numbers. Players bet on a variety of factors such as which number the ball will land on or what color the number will be. 18 numbers are black, 18 are red, and two are green. The safest way to bet on roulette is by picking a color, but a lucky roll on a number bet can result in a huge win.
Keno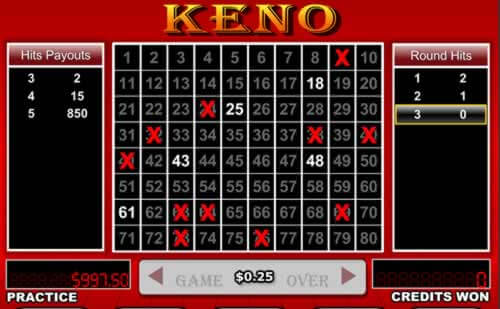 Keno is played on a board with 80 numbers. Players select up to 20 numbers of their own, and then the house draws 20 numbers at random. Player payouts are based on the likelihood of the number of matches they get. Payouts vary depending on the casino and which keno board they use. Online keno is actually an extremely true-to-life experience because normal keno is already essentially just a randomization algorithm. Before playing online keno, check through the rules of whatever table you are playing at to ensure that you are giving yourself the best possible expected payout.
Video Poker
Video poker is like a combination of traditional poker and a slot machine. Like traditional poker, the object for video poker players is to build the best possible five-card hand, but unlike real poker, there are no competing players at the table. Instead, players are dealt five random cards and have the option to discard a set number of these cards. When players lock in their hand, they are awarded a payout based on the rarity of said hand. The development of online gambling has made video poker available to players of all levels of expertise all over the world.
Baccarat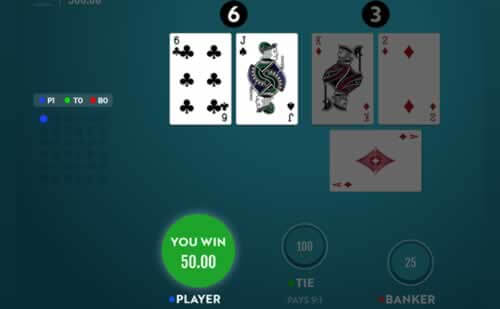 Baccarat is similar to blackjack in that a player goes head-to-head against a dealer (called a banker), but rather than reaching a total of 21, the object of baccarat is to reach a hand value total of either 8 or 9. Hand totals in baccarat are only counted by the last digit, meaning that a total value of 19 counts as a value of 9. Baccarat has a complicated set of rules regarding when both the player and the banker must or must not draw cards, but computers simplify and streamline the game so that anyone can pick it up.
Real Money Mobile Sportsbooks And Casinos
In the modern online gambling community, having an excellent mobile sportsbook and casino at your disposal is vital. Mobile gambling options come in two forms: apps and mobile-compatible websites. Players will find that gambling companies based in the United States require players to download their apps and sometimes even a second geolocation app. Those apps are fine, but the slow download speeds and the storage space they take up on players' phones make them a worse option than real money sportsbooks and casinos that allow players to simply play via a web browser. Those fully functional mobile sportsbooks and casinos are extensions of all the top-rated sites, meaning players never have to relearn how to use the site. Mobile-compatible real money sportsbooks and casinos can be accessed through all the top mobile internet browsers.
Live Dealer Casino Games
Live dealer casinos in 2023 are a great option for players who either want to mimic a real casino environment as closely as possible or harbor distrust of online gambling algorithms. Essentially, live dealer casino games offer players the options to live video stream an actual dealer for whatever game they are playing, be it poker, roulette, baccarat, keno, etc. The players can thus see exactly what is going on and communicate with the dealer directly to ensure that they are getting a fair experience. The only real downside to live dealer casinos is that they need to pay an actual dealer means that low buy-in real money online gambling games aren't lucrative enough to utilize a live dealer.
Best Real Money Casino Sites
There are dozens of different websites offering real money casino games, but they vary widely in quality and it can be difficult to discern between those that focus on offering a high-quality casino experience and those simply looking to fleece players. Online gaming experiences are dependent on a wide variety of factors.
User interface
Quality of available games
Variety of available games
Payout rates
Promotions and bonuses
Deposit and withdrawal rules
Free play options
Mobile access
Live dealer options
Real Money Online Sportsbooks
Although states across the country are beginning to pass legislation to legalize domestic sports betting, online sports betting still reigns supreme, as it offers unmatched convenience and player choice. Sports betting has been growing in popularity for years, but the rapid advancement of mobile technology has caused it to explode. Fans anywhere in the United States can now bet real money on every major sporting event, all your favorite teams, sports and more. The only barrier is a reliable internet or data connection, but that's attainable for the majority of Americans at this point. While online sportsbooks can't ever replicate the atmosphere of a real casino, the convenience and accessibility are too good to pass up. Online sports betting also offers a wide variety of different betting options.
Most Popular Sports To Bet On
The most popular sports in the United States are football, basketball, baseball, and hockey. Generally speaking, these are also the largest markets for sports betting, although major boxing and mixed martial arts fights can routinely draw hundreds of millions of dollars in bets. Popular sports can vary widely by region, which means that brick-and-mortar sportsbooks often boast a much more limited selection of betting events than online sportsbooks, which have much larger and more varied consumer bases. Generally speaking, you can bet on just about any sporting league in the world online, which makes it the superior option for diehard sports fans.
Betting On The NFL For Real Money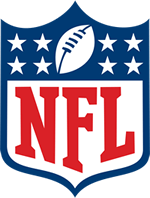 The NFL is the most bet-on sport in the country, and online sportsbooks offer fans the best NFL gambling experience. Options include spread, money line, over/under, futures, teasers, props, and more. The Super Bowl is the single biggest sports betting day of the year, with an annual handle reaching into the billions.
Betting On The NBA For Real Money
With every team playing 82 regular-season games, and a huge emphasis on individual performance that can actually be accurately predicted from night to night, the NBA is the ideal sport for betting hobbyists. Options for NBA gambling include spread, money line, over/under, futures teasers, props, and more.
Betting On The MLB For Real Money
Baseball popularized advanced sports analytics, so it shouldn't be surprising that it's also the sport with the smartest sports bettors. With every team playing 162 games, there are numerous MLB gambling opportunities for observant bettors to find a decisive edge.
Betting On NCAA Sports For Real Money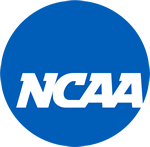 While there are some restrictions on betting on college sports in many states with legal domestic sports betting, online bettors are free to gamble on college football and basketball for every game. Although basketball and football are by far the most popular sports, baseball, softball, and hockey all have their own niche following. The NCAA Men's Basketball Tournament is the second most popular sports betting event of the year, after the Super Bowl.
Betting On The NHL For Real Money
Hockey's growth in popularity has been slow, largely due to a lack of American media coverage and high barriers to entry for youth players. Still, in areas with an NHL franchise, hockey betting is immensely popular. Options for betting on NHL games include spread, money line, over/under/ teasers, props, and more.
Betting On Boxing For Real Cash Money
While the popularity of boxing in America has fallen drastically, it is still an immensely popular sport for bettors, as evidenced by the frequency of Vegas-hosted title fights. Most boxing bets are placed on marquee title fights, but there is still a market for smaller fights as well. Options for betting on boxing are primarily money line and prop bets regarding how many rounds a fight will last, when it will end, etc.
Betting On Mixed Martial Arts (MMA)
The most popular organizing body for MMA is the Ultimate Fighting Championship (UFC). Betting on MMA fights is similar to betting on boxing in that only the marquee fights really draw a large volume of bettors. But that hasn't stopped the UFC from capitalizing on the popularity of sports betting with Vegas-centric partnership deals.
Betting On Tennis For Real Money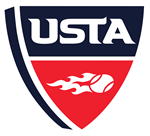 Betting on tennis is generally more popular in other countries, but American stars like John Isner and Serena Williams draw a healthy share of business when they play in major tournaments. The most popular bet types in tennis are the spread, money line, over/under, futures, and props. Live tennis bets are also immensely popular in tennis.
Betting On Golf For Real Money
Golf betting has found a niche with older American bettors despite being infamously hard to predict. In 2019, for instance, Irish golfer Rory McIlroy failed to even qualify for the Open Championship despite being the overall favorite to win. Popular golf betting options include moneyline, futures, props, and live betting.
Best Real Money Sportsbooks
If you want to bet on any of the aforementioned sports above, or even any sports that aren't listed above, there are online sportsbook options for you. You are encouraged to do your research to ensure that your sportsbook of choice meets your needs, but it's hard to go wrong with some of the most trusted brands in the industry.
Real Money Poker Sites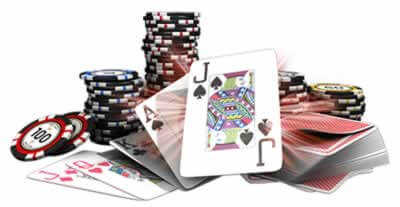 Online poker surpassed physical poker in popularity years ago, largely because of how convenient and easy to pick up it is. Online poker offers players an intuitive interface that helps make it just as accessible to inexperienced players as it is to experts. Real money poker still does have some elements that might appeal to some players, the biggest of which is the emphasis on controlling and reading body language as it correlates to opponent tendencies. But for many people, the fact that they don't have to control their body language and reactions is a selling point, not a drawback. Adding to the appeal is the ability to play both with friends and with other players around the world without leaving your home.
Texas Hold 'Em
Hold 'Em is the most popular variant of poker. Players are each dealt two cards and look to build the best popular hand using their two cards plus three of five community cards that are laid out on the table.
Omaha
Similar to Texas Hold 'Em, except each player is dealt four cards and must build an ideal five-card hand using two of their own cards plus three cards from the community cards.
Stud
A variant of poker in which every player is dealt two cards, one face up and once face down. After each round of betting, each player is dealt another card face up. When all rounds of betting are finished, all remaining players flip up their initial face down card and the highest-ranked five-card hand wins.
Draw Poker
All players are dealt a five-card hand and must improve this hand by replacing cards in each betting round. The best five-card hand at the end of the betting wins the pot.
Hi/Lo
Hi/Lo is a modifier that can be added to any variation of poker. Essentially, hi/lo makes it so that every round can produce two potentially winning hands—the highest value hand and the hand with the lowest "high card". In other words, whichever player's highest individual card value is the lowest.
Every online poker room is going to be different, so the best one will always be a matter of personal opinion. Still, there are some universal standards that all poker platforms should aspire to, including a quality user interface, smooth gameplay experience, and simple deposit and withdrawal options.
Real Money Horse Betting Sites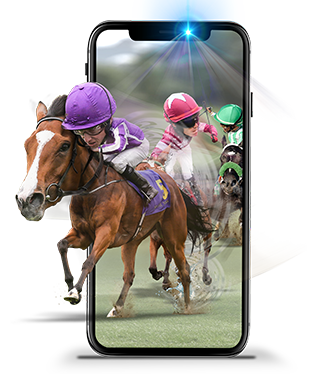 Horse racing was the first American sport to truly popularize sports betting in the 18th century. Today, almost all conversations surrounding horse racing concerns sports betting. Most major horse racing tracks have built-in sportsbooks to accept wagers. While every popular horse race is going to be a popular betting draw, there are a few standouts. The Kentucky Derby, Preakness Stakes and Belmont Stakes—the three races that comprise the Triple Crown—draw millions of television viewers every year. The Keeneland Breeders' Cup is also extremely popular. Outside of the United States, the Dubai World Cup has become one of the preeminent horse races in the world.
Best Real Money Horse Betting Sites
If you aren't able to make it out to a track to watch a race live, rest assured that there are online options for you to bet on races. Primary considerations fans should focus on when picking an online horse betting site are the favorability of the odds, payout times, and the quality of information available to bettors (e.g., the weather forecast at race time, horse physiology and record in past races, etc.) The best sites for online horse betting are:
Real Money Daily Fantasy Sports
Daily fantasy sports were a transformative innovation for the sports betting industry. In effect, daily fantasy allow players to play fantasy football, baseball, soccer, etc., while only getting locked into their roster for a day or a week, rather than an entire season. This margin for error has proven hugely popular with players, with startup companies like DraftKings and FanDuel transforming into sports betting titans overnight. While they have since expanded into traditional sports betting, those two companies are still the top daily fantasy operators in the world. There have also been a slew of copycats with mixed results.
What separates daily fantasy sports from traditional fantasy sports?
Both daily fantasy sports and traditional fantasy sports have some similarities in common, but there are also some key differences between the two types of fantasy sports betting.
Daily Fantasy
See results faster
Less time commitment
More players
More winnings
Lineup flexibility
Traditional Fantasy
Season-long commitment
Nuanced roster management
Fewer players
Less money available to win
Limited roster movement
Traditional fantasy sports are great for fans who want to enjoy themselves and feel like they are managing an actual roster, but for those who want to play and win faster, traditional fantasy can't compare to daily. Here are some of the best and most trusted daily fantasy sites:
DraftKings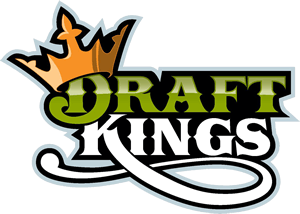 The most valuable and most-used daily fantasy website, with a player base in the millions of big-money tournaments nearly every day of the week.
FanDuel
The 1-b operator in the online daily fantasy sports world. They offer championships where players can win up to $1 million and other prizes.
Real Money eSports Sites
Esports are a relatively new phenomenon, tracing their roots back to the original Starcraft in South Korea in the late 1990s and early 2000s. In recent years, they have exploded in popularity in conjunction with the rise of internet streaming platforms like Twitch and YouTube. Games like Counter-Strike, Call of Duty, and League of Legends helped eSports cross the Pacific and find popularity among American consumers. As with any popular sport in America, eSports offers a slew of options for bettors. Some of the most popular games in eSports are:
League of Legends
Overwatch
Call of Duty
FIFA
Counter-Strike
Dota 2
Starcraft
Most online sportsbooks now offer dedicated eSports betting options, but fans will still want to do research to ensure that they are getting the best odds, the fastest payouts, and the most complete betting options possible. The best eSports betting websites are:
Real Money Bingo Sites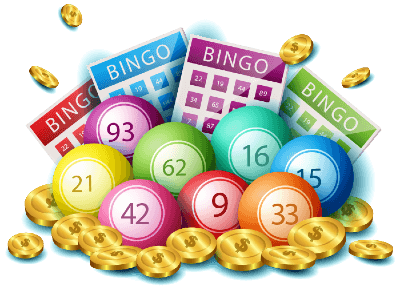 Bingo is one of the most accessible and popular forms of gambling, owing largely to the fact that anyone can play it. There are numerous different variations of bingo, but they all have the same basic structure. Players fill out spaces on a board or a card with a combination of letters and numbers. There are five letters to choose from (B-I-N-G-O) and 75 numbers for each letter. A central moderator pulls letters and numbers at random and players fill out any corresponding spaces on their board. The first player to fill five spaces in a row wins the game.
There are both free and paid options for real money online bingo, and many websites offer interesting variations on traditional American bingo, including the 90-ball English variant. Bingo is extremely conducive to online play because of the fact that it relies on randomized results that don't involve physical action from players. Many different sites offer bingo, but it is still important for players to do some research about the quality of available options as well as accessibility, payout times, etc. These are some of the best available bingo sites:
Online Gambling For Money vs. Playing For Free
Gambling for real money and playing for free is going to provide vastly different experiences for players. That isn't to say that either one is better than the other, just that they are different. Real money online gambling is generally going to be a more built-up and intuitive experience because it is more profitable for companies. The risk-reward aspect also heightens the experience of playing for real money. Conversely, playing for free does not offer the same adrenaline-fueled experience of risk versus reward, but it can be a more relaxing way of passing the time without stressing over the potential to lose money.
The primary concern for most real-money bettors is their financial security. The safety and convenience of deposit methods is probably the single biggest barrier to most players looking to gamble with real money for the first time, while player-friendly promotions and bonuses can help entice new players.
Deposits

Most modern online gambling deposits are made either using a traditional credit or debit card or through a cryptocurrency like Bitcoin. Cyrptocurrency is an easy-to-use and completely untraceable currency that has become the gold standard of both convenience and security for both players and gambling websites.

Deposit Bonuses

When the quality of offerings is universally high, deposit bonuses can be an important deciding factor for players trying to determine where to bet. Most deposit bonuses offer to match a portion of player deposits, provided certain conditions are met.

Account Creation

Some websites offering free play will require players to create an account before they can play. This doesn't mean that the website is unsecure, but it does generally mean that they are trying to funnel you into a real money game.

Free/Real Money Websites

Websites that offer both free and real-money versions of their games are a great learning tool. Players can get to understand the system before risking real money on it. For smart bettors who never risk money when they're at an informational deficit, this is invaluable.
Mistakes To Avoid When Gambling For Real Money
If your just starting out with real money online gambling, take note of our top mistakes to avoid so your experience can be as enjoyable and profitable as possible.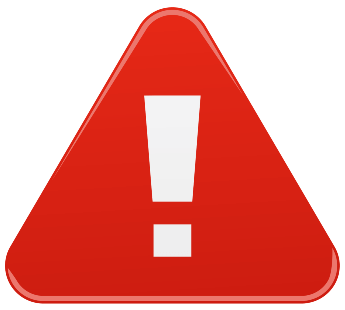 Not comparing odds between different sportsbooks
Choosing an untrustworthy website
Not reading both player and expert reviews
Not understanding bonus terms and conditions
Being intimidated by cryptocurrency
Playing a game without checking which variant it is
Frequently Asked Questions About Real Money Online Gambling
Are Real Money Gambling Sites Legit? Can I Win Money?
Yes, real money gambling websites are completely legitimate, and if you couldn't win money, they'd hardly be worth writing about. Odds and payouts will vary based on which forms of gambling you prefer, but as long as you choose a reputable website, legitimacy shouldn't be a concern.
How Much Money Can I Win?
That depends on how much you wager and what type of gambling you prefer. With some low-risk bets, your payout will only be a small fraction of what you risk. For high-risk bets, payouts might be many times greater than your bet. There is a strong positive correlation between how risky a bet is and how much it pays.
Will I Have To Pay Taxes On My Winnings?
Yes, gambling winnings are considered taxable income and must be reported on your tax return. It is also worth noting that gambling losses are deductible to the same point as your winnings. In order to deduct gambling losses, you will need to file for an itemized deduction. Losses must be thoroughly documented in order to be deducted.
How Old Do I Need To Be To Gamble Online?
Every state has its own rules about how old players must be to gamble with a domestically hosted online gambling platform, but for websites based outside of the United States, the only requirement is that players be at least 18 years old. In individual states, age requirements range from 18 to 21 years old.
Can I Try Online Gambling Sites For Free?
Yes, some real money gambling sites offer free play options to help players get acquainted and comfortable with their systems and games. Many websites even give players a free currency to more accurately simulate the traditional gambling experience. Players should be warned that some games, like poker, fundamentally change when there is nothing at stake, and that the free experience isn't always representative of real money gambling.