Boxing Gambling Odds
When betting on boxing, the first thing most people look at is the odds for either fighter to win the bout. These are the baseline odds that can be found in boxing. They are usually handicapped with money lines. This means that the more favored a fighter is, the smaller your payout is relative to your wager. For example, a fighter with -300 odds means that you'll have to bet $300 in order to get a payout of $100. This fighter is referred to as a three to one favorite, which carries an implicit meaning that they are likely to win the fight three out of four times. Oleksander Usyk (-220), who defeated Anthony Joshua (+165) to take his title, will face off with Joshua once more in 2022.
Oleksander Usyk Vs. Anthony Joshua Betting Odds
Oleksander Usyk -220
Anthony Joshua +165
Where To Bet On Boxing:
Boxing gambling fans can find all sorts of online sportsbooks that will take their action on many fight outcomes. There are a large number of available sportsbooks, and we focus on the ones we tend to use. First things first - many states in the United States have now allowed sports gambling within their borders, and approved specific sportsbooks for use and taxation within their states. Outside of those are sportsbooks that operate outside the United States, but still offer boxing betting lines to those within it. With the ability to use them within the borders of all states, you can find our reviews of the top online boxing sportsbooks.
Easy To Bet Real Money On Boxing
Bovada is a great boxing betting sportsbook, with odds on fights that happen all around the world. If it's a boxing match, you'll be able to find odds on Bovada, and they have a whole section dedicated purely to boxing. You can deposit and withdraw at Bovada with ease, and they accept a large variety of deposit and withdrawal methods. If you're into cryptocurrency, Bovada has solid bonuses when you deposit and reload your account with cryptocurrencies like Bitcoin, Bitcoin Cash and Litecoin. Bovada also offers solid odds on the fights, and a well designed website on which to place wagers.
Mobile And Live Boxing Betting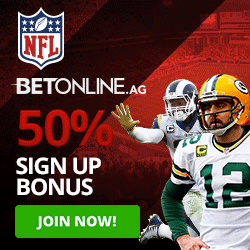 BetOnline is a sportsbook that lives up to its name - everything about the website is built to get you betting online, with as few barriers to entry as possible. The website itself is clean and easy to use, with multiple options depending on what kind of website you prefer. You can place wagers on your mobile phone using BetOnline's mobile apps, and you can wager on live odds as well as pre-fight odds when you bet at BetOnline. BetOnline accepts a lot of different deposit and withdrawal methods, so you should never have any problems getting your money in and out of this excellent online sportsbook.
Wild Boxing Prop Bets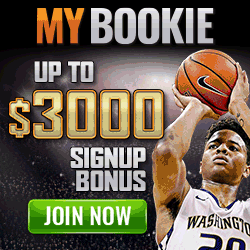 MyBookie is a sportsbook that is known for taking action on unique prop bets and fun wagers of all kinds. On the Jake Paul vs. Tyron Woodley fight, for example, they're taking odds on whether or not Jake Paul will bleed, as well as odds on who will bleed first. You can say one thing about MyBookie: they'll never shy away from a bet. Whether its odds on which celebrities will show up at a major event or odds on the fourth round of a boxing match between two guys you've never heard of, MyBookie will have odds on it. That's the main draw of this sportsbook - you'll always be able to find what you're looking for at MyBookie.
Boxing Mobile Gambling Apps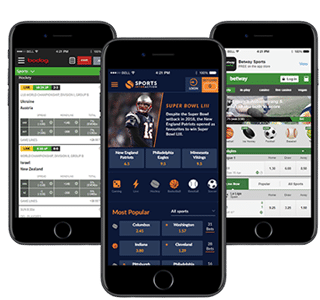 When it comes to mobile betting, there are going to be two different paths you can take. The first path is to use online sportsbooks that are located outside the US, like Bovada and BetOnline. These sportsbooks are accessible all across the United States, and provide great odds on boxing fights. However, they do not use mobile apps, instead preferring to go the no-download route of providing a website you can use in your mobile phone's browser. The second option you have is to use a sportsbook regulated by the state you live in. Many states have regulated sportsbooks, although many do not as well. If you do live in a state with regulated sportsbooks, you'll be able to find boxing gambling apps.
Boxing Live Betting
Live betting is a fun way to leverage your knowledge of the sweet science of boxing into more wins for your wallet. As fights happen, the odds on who is going to win shift over time, as fighters take advantages and leads in the bout. If you can figure out who is winning before the sportsbooks can, you can get better odds on the fighters. For example, if you think an underdog is about to land a knockout punch, you can wager on them live after they've been outscored in the first few rounds. Live betting is a great way to spice up boxing wagering, and you have plenty of options for doing so on the online sportsbooks like Bovada, BetOnline and MyBookie.