Kentucky Online Gambling Sites In 2023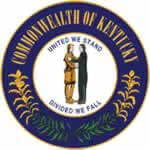 Outside of the proud tradition of horse racing, as of 2023, most Kentucky online gambling sites are actually based in other countries. These gambling websites are legal and safe for players, so the only downside is that money wagered with these sites is leaving the state economy. Kentucky has made small inroads on certain forms of gambling, including being one of the only states to sell lottery tickets online and the authorization of an online pari-mutuel wagering platform run by Churchill Downs.
This page will cover all forms of gambling in Kentucky, both those with state-licensed options and those that are only available via international websites. Some of the important information on this page includes the laws regulating both retail gambling and Kentucky online gambling sites, how to participate in various forms of gambling ranging like online slots and sports betting, how to gamble using your phone, and many more topics. The goal is to ensure that our Kentucky readers are as informed as possible about the gambling landscape of the Bluegrass State.
Largest Gambling CitiesLexington, Louisville
Number Of Land Based Casinos9 racetracks, no full casinos
State Licensed Sports BettingNo
Mobile Betting OptionsHorse Racing
Best Kentucky Gambling Sites
To find the best Kentucky gambling sites, USAOnlineGambling looks through dozens of different gambling sites. Each of these sites claims to be the best, but many simply don't meet the standards to even merit consideration from smart players. To filter out those that aren't worth your time, we thoroughly examine each site, testing their quality, probing for their reliability, and tallying their features and options. This process allows us to eliminate sites that don't meet universal standards of quality.
As a result, all the Kentucky gambling sites we recommend are not only safe and legal, but intuitive and enjoyable for their players as well. They all offer great betting options, easy banking, and most importantly, a sterling reputation with their player base. Once these universal qualities are established, determining the best site becomes moderately subjective as different players prioritize different things in a KY gambling site. Instead of limiting our recommendation to one inflexible site, we provide our readers with all the information they need to make an informed decision about which gambling site is best for them.
How We Pick The Best Kentucky Gambling Sites
All betting sites must have a history of trustworthiness and player trust.
Simple and accessible banking is also a requirement, as some players already have reservations about betting online.
For whatever types of gambling a site offers, its offerings must rank near the top of the industry.
Customer service must be available 24/7 through multiple different methods of communication.
Payout rates must be friendly to players, because nobody plays to lose money.
Mobile Gambling In Kentucky
Mobile gambling in Kentucky is still in its infant stages. Lottery tickets can be purchased via mobile device on the Kentucky Lottery's official app, and players can wager on horse racing on their mobile devices as well through TVG and Twin Spires. There are also a variety of free mobile casino apps that don't allow you to bet real money but attempt to simulate normal casino games. But the best mobile gambling options by far are the optimized mobile sites for online casinos.
Mobile Sports Betting Apps
Kentucky does have state-sponsored sports betting, but mobile users don't have many options for in-state sportsbooks. Using global online sportsbooks like Bovada and MyBookie open a huge selection of betting options, including live and in-play betting. More importantly, they heavily prioritize mobile play and have developed optimized mobile websites for use on smartphones and tablets. While there are Kentucky sports betting apps, we find the mobile gambling sites for KY residents and tourists function identically. If you want to bet on your favorite teams while watching games with your friends, there are no better options than mobile betting with a sports gambling site online.
Mobile Casinos Apps
The only casino apps available in Kentucky are free apps with no real money gambling options. Like with sports betting, Kentucky players can still access online casinos from their phones, but instead of a dedicated app, they must play through a specialized mobile site. While this sounds inconvenient, these mobile sites are designed to grant access to each online casino's full range of features and gaming types. Mobile users are automatically redirected to these specialized sites, which are designed to emulate a normal app in both interface and functionality.
Real Money Online Gambling Sites In Kentucky
Despite the legal restrictions on gambling, Kentucky gamblers can still bet and win (and lose) real money on a wide assortment of gambling activities. International online gambling sites accept a variety of different payment types for both deposits and withdrawals, with the most common and ideal method being cryptocurrencies like Bitcoin. Most sites offer deposit bonuses where they match your first deposit up to a certain percentage, which is hugely helpful in getting the ball rolling as a bettor. Withdrawals can be slightly tricky because banks can't process payments directly from these gambling sites, so cryptocurrency should be used instead.
Free Online Gambling In Kentucky
There are free casino apps available for players in Kentucky, but without something tangible at risk, gambling feels hollow. Free poker apps like Zynga and Appeak also offer a well-developed but ultimately empty imitation of a real gambling experience. The best free online gambling comes in the form of free play options on real online casinos, which allow players to get a feel for their systems before risking real money. Free daily fantasy is also a great deal of fun as a way to compete with friends or test your knowledge of your favorite sport.
Is Online Gambling Legal In Kentucky?
Kentucky is not one of the many US states that have state regulated online gambling. Online lottery ticket sales and horse betting are both state-regulated in Kentucky, but most forms of betting are strictly controlled or prohibited entirely. Players can still participate in these alternative forms of gambling using websites based in other countries. These international websites are perfectly legal and safe because they don't fall under the jurisdiction of either state or federal government. Users at these websites still must have a valid form of government-issued ID to prove that they meet the minimum age requirements, but there are no legal barriers to gambling online with non-domestic operators.
There are two major forces at odds in the war for gambling regulation at the state level in Kentucky. The state's strong Evangelical contingent feel a strong moral aversion to gambling and exercise their considerable social and political capital to fight against initiatives to expand gambling operations in Kentucky. On the other hand, Kentucky is one of the world's largest markets for horse racing, which makes the majority of its money through gambling. These two parties have reached an uneasy balance in recent years, but proposals to regulate sports betting and launch a casino industry at the state level have prompted harsh critical reaction. Unless proponents of state-regulated online gambling can come up with a new compelling argument, the legislature is unlikely to be swayed for the foreseeable future.
Online Gambling Laws In Kentucky
Predictably, gambling in Kentucky has always revolved around the horse racing business. The first (illegal) gambling clubs in the state began in the late 19th century and competed against each other on the racetrack. Clubs like the Primrose Club, the Flamingo, and the Beverly Hills Club were heavily involved with both bootlegging and gambling, and these rival clubs often came to blows. Interestingly, there was never a major legal dispute over pari-mutuel wagering, and when the issue was broached, it was quickly and quietly determined that the industry was essential to the state. Unfortunately, other forms of gambling, including online gambling, were never given these historical protections.
Legal Gambling Age In Kentucky
The
legal gambling ages
for most forms of legal gambling in Kentucky is 18 years old. Unfortunately, there aren't very many legal forms of gambling in Kentucky. Daily fantasy games are locked to players who aren't at least 21 years old. International gambling websites are open to all players who are 18 years old or older. Because these sites are regulated by their country of origin, Kentucky state age laws do not apply to them.
Lottery:

18

Parimutuel:

18

Casinos:

n/a

Bingo:

18

Online Poker:

18

DFS:

21

Sports Betting:

18
Where Are Kentucky Gambling Sites Regulated?
Twin Spires is regulated by the Kentucky Horse Racing Commission, while the lottery is its own state agency. The majority of gambling sites available to Kentucky players, those based in other countries, are regulated by their home countries. While there are fewer restrictions overall on international gambling sites, they are still held to very strict standards of data security, customer service and payout rates to ensure that they aren't abusing their loyal players.
Who Can Play At Kentucky Online Gambling Sites?
Many don't know this but Kentucky gambling sites are available for all players, even those outside of the Bluegrass State. Twin Spires is an exception to this rule, but most of the websites used by Kentucky players are international websites available to the vast majority of Americans. Players in Ohio, Tennessee, Virginia, Missouri, etc. can still access all the same sites as those in Kentucky, with nearly the exact same rules (tax rates are the only major difference between states).
Taxes On Gambling Winnings In Kentucky
Gambling tax in Kentucky: 25% (federal) + 6% (state income tax, with provisional rebates available)
All gambling winnings in Kentucky, even those won with an international gambling website, are subject to both the universal 25% federal tax on gambling winnings and Kentucky's maximum state income tax rate of 6%. Players who make less than $75,000 per year can earn a refund on a portion of their in-state tax payments on gambling winnings when they file their tax returns. It is highly advised that you always report gambling winnings on your taxes, as failing to do so is felony tax evasion.
Gambling Revenue In Kentucky
Right now, the vast majority of gambling revenue in Kentucky goes to companies that aren't even located in the United States. Kentucky's race tracks still handle hundreds of millions of dollars in wagers every year, but this is a drop in the bucket compared to the billions of dollars handled in states with full gambling regulation at the state level. Kentucky lottery revenue goes toward the Commonwealth, which then distributes it in the form of grants or college scholarships. Assuming gambling tax revenues would be distributed similarly, the state could be missing out on hundreds of millions of tax dollars.