Arizona Gambling Sites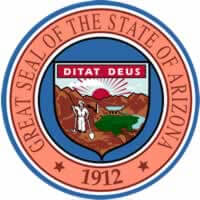 Arizona gambling sites carry everything from slot machine gameplay to sports betting to online poker and so much more. There are a ton of options for various types of Arizona gambling, both online and offline. Some types of online gambling sites are regulated by the state of Arizona, and some are not. The legal Arizona gambling options that are regulated are good revenue generators for the state, and the ones that are not, unfortunately, do not generate any state revenue. People like to gamble, and that means that if they cannot gamble in their home state, they will turn to online options that are easily accessible. Our network of experts in USA online gambling is set up to answer all of the questions you might have about legal Arizona online gambling sites. It will cover some of the best websites to gamble at, what the legal gambling ages are, what kinds of online gambling are available in Arizona, and much more.
Largest Gambling CitiesVarious Native American reservations
Number Of Land Based Casinos26
State Licensed Sports BettingNo
Best Arizona Gambling Sites
We review a ton of online gambling websites that Arizona bettors can use with no problems at all, and the best Arizona gambling sites all share a few things in common. The first thing that we look for, before anything else, is licensing. We want to make sure that any website that we recommend is a website that is licensed by a government to provide gambling services. Online gambling is a tough industry, and only the toughest make it to that level, and it implies a great level of trust.
The next big thing we look at is the reputation a website has among the online gambling community. We are gamblers ourselves - we run this website because we have a lot of experience in the gambling world. We recommend the online gambling sites that we use because they have great reputations - which is why we use them in the first place.
Best Apple Pay Sportsbooks
Top Casinos For USA Gambling
Best Online Poker Sites That Accept US Players
How We Pick The Best Arizona Gambling Sites
We do our research on each of the available websites
We check that each website is licensed in their location
We make sure each of the websites offer good bonuses
We check for the best deposit and withdrawal options
We read the terms and conditions to ensure they play fair
Is It Legal To Bet On Bovada In Arizona?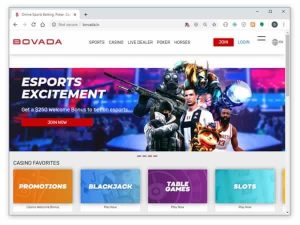 The short answer to this question is that you can use Bovada in Arizona. The basic way this tends to work in most American states is that the states prohibit the supply of online gambling, but not the demand. So, let's say you want to place a bet on the Arizona Cardinals. It's not legal for someone to offer you action on it, or to set up a bookie business that offers action on sports, but it is legal for you to bet on it. The idea here is that there's no point making it illegal for people to bet when you can target the places they place bets at. However, Bovada is located outside the United States, and is thus outside the reach of law enforcement, and outside the reach of those laws entirely. This makes betting at Bovada a lot more manageable, because they won't be shut down by the US government.
Mobile Gambling In Arizona
Mobile gambling in the state of Arizona overwhelmingly takes the form of gambling via the mobile websites of many online sportsbooks, casinos, and poker rooms. Given their offshore existence, they tend to focus on making their websites excellent on mobile devices, instead of focusing on developing apps or things of that nature. This no-download-necessary style is the most popular setup for mobile gambling in the US, with the storage space saved a huge plus for Arizonans. Basically, all you have to do is visit their website using the internet browser on your mobile device, and you're good to go.
Mobile Sports Betting Apps
Mobile sports betting apps tend to follow the pattern described above as well. There are not mobile sports betting apps in the state of Arizona, as those would require state sanction, but there are ways to bet on the Suns using your mobile phone. All you have to do is visit the online sportsbook of your choice while using a mobile device's internet browser. When you do this, they will show you a fully functional mobile version of their website, which is designed to look and feel like an app, but doesn't require a download.
Mobile Casinos Apps
Mobile casinos tend to also follow this pattern. You don't really see a lot of reputable mobile casino apps on any of the app stores in Arizona, because those would require US or state government oversight and regulation, and the major online casinos are locatedonline. If you want to visit an online casino on your mobile device, they all have optimized mobile gambling websites, so all you have to do is go to the website of your favorite online casino in your mobile phone's browser, and you should be all set.
Real Money Online Gambling Sites In Arizona
One question a lot of people seem to have is whether or not these websites allow you to bet with real money. The answer is obvious - of course they do! Do you think we'd sit here writing an entire page about websites that didn't let you gamble real money? Having money on the line is 90% of the thrill of gambling in the first place, and we here at USAOnlineGambling are gamblers at heart.
Free Online Gambling In Arizona
Many online sportsbooks allow you to play games for free, although these are mostly just for practice. That said, practice can be valuable when it comes to games like blackjack where skill is important but so is getting in reps. You will have to look for these kind of promotions - there are not always dedicated free play gambling sections, but they do exist. It is worth noting of course that there are no rewards from playing for free - it is strictly for fun and practice before you start playing for real stakes.
Is Online Gambling Legal In Arizona?
So, here's the basic way this works. States in the United States tend to criminalize the act of opening or operating a gambling establishment, and Arizona is no exception. What they do not criminalize, however, is the use of said establishment. This means that people within the state are allowed to use them if they exist, but the government's job is to make sure they don't exist.
The advent of the internet threw a monkey wrench into that job. Nowadays, sportsbooks and casinos can be located entirely overseas, but still be fully accessible by people in Arizona, for example. Many of the best online casinos and sportsbooks are located in places like Panama, Costa Rica, or Canada. The way the laws work, this places them out of reach of the states, but the people in the states can still use their platforms. This is a pretty interesting setup, but it means every US citizen lives in one of the 50 states with legal sports betting.
Online Gambling Laws In Arizona
The online gambling laws in Arizona are a pretty interesting topic. The cut and dry explanation here is that they simply do not address it. There are no laws on the books in Arizona that reference online gambling in any way. This is another way in which the online casinos and sportsbooks are allowed to operate - they simply are not covered by many laws that apply to brick and mortar gambling establishments.
Legal Gambling Age In Arizona
One thing to know is that no matter where you are gambling, online betting site or state sanctioned platform, it is incredibly important that you be above the legal gambling ages for that state. This is non-negotiable. If you are below the legal gambling age for the state, you are breaking the law, even at an online casino. Don't break the law. Below you can find a table of the ages at which various gambling becomes legal in Arizona.
Lottery:

21

Parimutuel:

21

Casinos:

21

Bingo:

18

Online Poker:

18

DFS:

n/a

Sports Betting:

21
Where Are Arizona Gambling Sites Regulated?
Many of the online gambling websites are in a lot of different places, but some common ones include Costa Rica, Panama, Antigua and Canada. The regulatory bodies there are different than in the United States, but they are no less reputable despite that. As long as the website you are using is a licensed gambling provider, you should be 100% good to go.
Who Can Play At Arizona Online Gambling Sites?
Anyone can play, not just people from Arizona, at online gambling sites. This is actually a good thing. For example, when sportsbooks are localized, the lines on local teams are less profitable, because a bunch of fans are betting on them. When you open up a sportsbook to the whole world, it reduces this localization bias, and allows the odds to get a little better and more representative of the actual probabilities to win the game.
Taxes On Gambling Winnings In Arizona
In Arizona, gambling winnings are subject to a flat 24% tax, and that is non-negotiable. The last thing anyone needs is the IRS at their door, and we'd imagine it would be even more of a headache if you made most of your money from online gambling and had the IRS at your door. Don't risk it - pay your taxes.
Gambling Revenue In Arizona
Arizona's gambling revenue is already stout - brick and mortar casinos run by the Native American tribes contribute a percentage of their income to the state's coffers, and the state runs a highly profitable lottery as well. Estimates have their gambling revenue at around $2 billion yearly, which is an astounding number when you consider how much gambling is still not allowed in the state - especially online. Once sports betting is up and running in the state, we can expect to see these numbers increase further.
Future Of Arizona Online Gambling
The future of Arizona gambling sites is unknown as far as the state goes. The state currently has no laws on the books addressing online gambling outside of the sports betting regulation, and does not seem incredibly inclined to do so. That said, online casinos and sportsbooks that are located online have made huge advances in the recent decade, and there is reason to be hopeful for more, simply because technology has advanced at such a rapid pace, and likely will continue to do so. Overall, despite the lack of action from the state, the future of Arizona gambling looks pretty bright, especially after the regulation of sports betting in 2021. There are even bills to expand event wagering in the state, such as AZ SB 1674.