Washington, D.C Online Gambling Sites 2023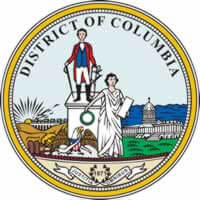 Washington D.C. online gambling sites are an easier topic to navigate than many people think, and an important one as well. Online gambling in D.C. is available internationally, and is easily accessible. This comes despite the fact that D.C. is very unfriendly toward most forms of gambling, both brick-and-mortar and online. There are no licensed casinos or card rooms in D.C., and the only D.C.-sanctioned forms of online gambling are pari-mutuel wagering, sports betting, and daily fantasy sports.
Thankfully, USA online gambling sites are still available through regulated international gambling sites that serve as Washington, D.C.'s best online gambling platforms. These sites offer every form of gambling you can possibly imagine, from poker to bingo to sudoku to sports betting. While gambling online is not regulated by Washington, D.C. laws, those laws do not cover online gambling platforms that are based in other countries, meaning that these D.C. online gambling sites are fair game for all D.C. area bettors.
Largest Gambling CitiesWashington D.C.
Number Of Land Based CasinosNone in DC, plenty in DMV area
State Licensed Sports BettingYes
Land Based Poker RoomsNone in DC, plenty in DMV area
Mobile Betting OptionsDaily Fantasy
Best Washington, D.C Gambling Sites
There are dozens of different international gambling sites available to D.C. bettors, and it can be daunting to even think about researching all of them to determine where to spend your money. That's where we come in. We create 2023 USA gambling sites reviews so you can start winning faster, without worrying about whether or not you've chosen the right site. Through our review process, we narrow down the extensive list of gambling sites to a handful of high-quality sites—the best of the best.
The sites we recommend do not constitute every available Washington D.C. online gambling site—they are a curated list of the best sites that are worthy of consideration. Most gambling sites do not meet important baseline standards of quality like good security and customer service and are thus not worth considering. We find the best handful of sites, then provide our readers with the information they need to come to an informed decision about which of those sites best suits their individual needs.
Best Online Poker Sites That Accept US Players
How We Pick The Best Washington, D.C Gambling Sites
All our gambling sites must have world-class data security for their consumers.
Players must have full trust in the sites we recommend.
Every gambling site we recommend must offer betting options above industry average.
Sites must be completely reliable (i.e., not liable to crash and corrupt player data)
Our recommended sites must have widespread availability for D.C. players.
Is It Legal To Use Bovada In Washington, D.C.?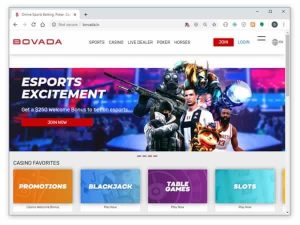 Bovada is one of the premier online sportsbooks apps and online casino websites on the planet. For this reason, a lot of people in DC want to know if it is legal for them to use it to bet on teams like the Washington Wizards. The basic way that it works is that the state does not sanction any kind of betting outside of a very few options, so many sports bettors use outside Washington D.C. gambling websites like Bovada. These websites are fully accessible from anywhere in Washington, D.C., and are totally fine to use from a consumer end, because instead of targeting people, the laws in the District are targeted at unlawful gambling providers.
Mobile Gambling In Washington, D.C
Washington, D.C. is finally beginning to dip its toes into the waters of mobile gambling, but the state-licensed offerings on tap pale in comparison to those of international Washington D.C. gambling sites. Through a combination of intrastate and international gambling sites, D.C. residents can access every form of gambling imaginable using their smartphones and tablets. Legal forms of mobile gambling sites in the USA include poker, sports betting, blackjack, bingo, and many more.
Mobile Sports Betting Apps
The D.C. Lottery has finally finished the development of its dedicated sports betting app, Gambet DC. It is available now on both mobile devices and computers. In addition, there are online international sportsbooks available on mobile devices as well. These international sportsbooks invest a lot of money into developing full mobile sites that are compatible with all their sports betting types and features. Sites like MyBookie and Bovada offer mobile sites that are much more fleshed out and enjoyable than any dedicated app could ever be.
Mobile Casinos Apps
International Washington D.C. gambling sites do a great job offering fully optimized mobile sites to all D.C. players. These mobile sites have an interface functionally similar to an app and grant players access to all forms of casino gaming available on the full site, although they can't offer downloadable apps in American app stores. Some of the best mobile casino sites are those of major online companies like Bovada and Ignition.
Real Money Online Gambling Sites In Washington, D.C
Despite state-level restrictions, it is perfectly legal to gamble with real money in Washington, D.C., meaning you can both win and lose real money as well. Most real money gambling sites in the US accept traditional payment methods like debit or credit cards, and some also accept major e-wallet services like PayPal. It is recommended that you handle your online gambling banking with cryptocurrency, however, as withdrawals can't work directly through your bank. Crypto offers huge rewards for players and the fastest and most hassle-free online gambling banking.
Free Online Gambling In Washington, D.C
There are a handful of free online gambling options in Washington, D.C. The most popular one is daily fantasy, which is played by millions around the country. Free Washington D.C. daily fantasy games allow players to go head-to-head and prove their expertise while simultaneously engaging more with their favorite sporting events. Free play apps can also be fun, but their better alternative is free versions of real money casino games, which some gambling sites offer. These free US gambling sites are a great way to test the systems and payout rates before risking real money with an online casino.
Is Online Gambling Legal In Washington, D.C?
Online gambling is legal in Washington, D.C., but almost exclusively through international gambling websites that don't fall under D.C.'s jurisdiction. The only forms of permissible gambling in D.C., per the Code of the District of Columbia, § 22–1717, are bingo, raffles, and pre-approved charity and educational games. There was also a pre-existing exception for pari-mutuel wagering, but that seems a moot point in a state without horse racing. Forms of gambling not explicitly deemed legal are interpreted to be illegal and are regulated as such, meaning that in-state operators can't offer any forms of online gambling.
Sports betting was legalized in December 2018 with the passage of B 22-944, which authorized both retail and online sports betting. Sports betting still has not launched, however, as there are no licensed retail facilities in D.C. and the online D.C. Lottery sports betting app has repeatedly run into complications that have delayed its launch. Online poker was briefly legalized in 2011, but after much controversy, that bill was repealed and D.C. was never actually able to get the online gambling industry off the ground. D.C.'s status as the nation's capital makes legalizing online gambling tricky, as all city-level bills must pass through a rigorous vetting progress from the National Congress.
Online Gambling Laws In Washington, D.C
All forms of gambling were illegal in Washington, D.C. until 1982, when the Council created the District Lottery, which oversaw a territory-wide lottery as well as various charity games. In 2011, D.C. made an unprecedented decision to legalize online poker, but this was just before the Black Friday shutdowns would turn poker into such a controversial nationwide topic. Although the U.S. Congress had the ability to veto the bill within 30 days of its passage, they declined to do so, and it passed. But after questions arose about the ethics of one of the bill's main proponents, the Washington, D.C. City Council repealed the bill. D.C. could have been one of the top online gambling territories in the country, but instead, it is roughly in line with the majority of states.
Legal Gambling Age In Washington, D.C
Washington, D.C. uses a universal legal gambling age of 18 years old. While the available types of gambling are limited in D.C., those that do exist are at least available to wide swathes of young residents because of these streamlined laws. International online gambling sites require all players to be the
legal gambling age in the US
, meaning players must be at least 18 years old. Sites won't require proof of age when players sign up, but they will require a government-issued ID to be presented before they allow players to withdraw their winnings.
Lottery:

18

Parimutuel:

18

Casinos:

18

Bingo:

18

Online Poker:

18

DFS:

18

Sports Betting:

18
Where Are Washington, D.C Gambling Sites Regulated?
Washington D.C. gambling sites, with the exception of the D.C. Lottery sports betting app, are regulated by the federal laws of their country of origin. State and American federal law only apply to these sites in a minimal capacity. International gambling site regulations are generally less strict than those in the United States, but they still take great steps to protect consumers. Encryption, security, transparency, and fair payout rates are mandated with all major online gambling sites, and without these things, players would abandon online gambling en masse.
Who Can Play At Washington, D.C Online Gambling Sites?
The online gambling sites available to Washington, D.C. players are available to most, if not all residents of the United States. Certain sites restrict membership and don't allow accounts to be registered in certain states—usually casino-heavy states like Nevada and New Jersey—but most sites cater to players from all over the U.S. The same gambling sites available in D.C. are the gambling sites for Maryland, Virginia, Texas, California, and every other state.
Taxes On Gambling Winnings In Washington, D.C
Gambling winnings tax in Washington, D.C. : 25% (federal) + 4 to 8.95% (D.C. income tax)
Gambling winnings in D.C. are taxed as income, meaning they are taxed between 4 and 8.95% depending on your overall level of income. Gambling winnings are also taxed at a flat 25% federal rate regardless of where the bettor lives, meaning the total tax rate can be up to 33.95%. This applies whether the money was won with a domestic gambling platform or an international one. It is highly advised that you report gambling winnings on your taxes. Failing to do so is a felony.
Gambling Revenue In Washington, D.C
D.C.'s limited gambling operators are not required to publicly disclose their gambling revenues, and it's hard to come up with an accurate estimation technique for D.C. because there are not other states that are really comparable to it. With no casinos, no active racetracks, and no developed sports betting available yet, the revenue for state-licensed gambling is likely on the low end— in the single-digit millions of dollars perhaps. But with over 700,000 people in the state, those revenues would likely explode in the event of new gambling legislation.
Future Of Washington, D.C Online Gambling
Washington, D.C. doesn't appear likely to improve its online gambling offerings in the near future. The Council of D.C. hasn't expressed any interest in enacting legislative change to expand online gambling. In the post-COVID economy, it is possible that D.C. officials could look to legalized sports betting as a way to recoup lost tax revenues, but their past actions indicate that expanded Washington D.C. gambling sites is likely one of the least likely methods of addressing that problem in 2023.