Are Free Online Gambling Sites Legal?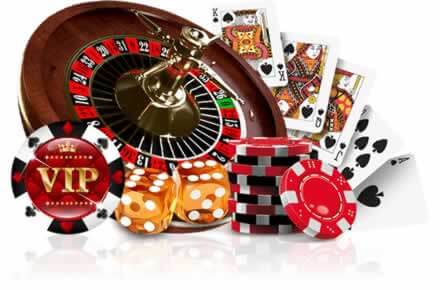 It is completely legal to use free online gambling sites no matter what state you live in. No money is at stake most of the time, and even when there is money at stake, the lack of consumer financial risk makes free gambling fundamentally different from paid gambling to the point that even the harshest interpretation of federal and state law wouldn't be able to justify targeting it. Free online gambling has even reached mainstream circles in the form of popular smartphone apps for things like roulette and poker. However, it is important to note that just because something is free and legal doesn't mean that it is trustworthy.
Popular Free Online Gambling Games
Free Slots
Free Video Poker
Free Blackjack
Free Roulette
Free Craps
Free Baccarat
Free Poker
Free Bingo
Free Keno
Is Free Online Gambling Safe?
The security of the best free online gambling sites for USA players varies wildly depending on what platform you use. As a general rule of thumb, you should always remember that free online gambling sites have to make money somehow. In most cases, they do this either by hosting both free and paid gambling options or by selling ad space to third-party companies, but they can also do it by targeting your personal information. To that end, never share personal or financial information with a free online gambling platform unless you can determine that it is reputable. Some good ways to determine legitimacy are online reviews, forums, and expert analyses.
Other Types Of Free Online Gambling
The most popular form of free online gambling at free online gambling sites is undoubtedly poker. Apps like the World Series of Poker and Zynga reach audiences in the millions. More than most forms of gambling, poker is a game that involves a lot of skill and presence of mind, which carries a lot of appeal to even casual players. The lack of stakes does fundamentally alter the way people play, however, which makes free poker against human opponents a poor learning tool. Other free online gambling options include:
Free Online Poker For USA Players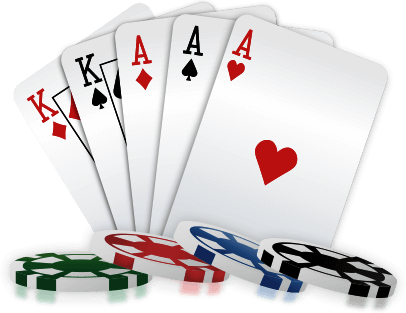 There are tons of free online gambling site options for online poker, from multiplayer smartphone apps to downloadable instructional simulations. Each has a different system. Some of them use virtual chips to simulate real stakes to ensure some degree of caution from players. Some simply put players in a lobby, deal them some virtual cards and let them go wild. The variety of online poker options allows players to tailor their playing experience to their preferred style.
Players who want to closely simulate high stakes poker are generally better off using instructional poker platforms against computer opponents driven by artificial intelligence. Humans tend to play much looser in risk-free games than they do when money is at stake, so the behavior in multiplayer poker games is generally not reflective of actual USA online poker. For players who just want to experiment and have fun, online multiplayer poker is an enjoyable option. It's possible to find a full table full of players from all around the world in seconds, and most online poker websites like this also allow people to play with their friends.
Free Online Sports Betting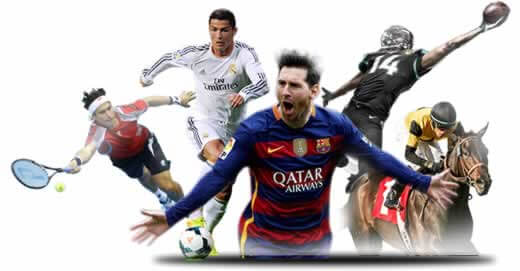 There are a handful of interesting free online games at free online gambling sites that function similarly to sports betting. ESPN's Streak game, which operates through their desktop website and through their ESPN Fantasy app, is probably the best option out there. Fans all around the world make picks on a wide variety of bets, including money line picks, over/unders, spread picks, and prop bets. There are no payouts for individual bets, but the player(s) who rack up the longest streak of correct picks during an individual month take home a prize pool worth $35,000. Other major sports media outlets like FOX have followed suit and created their own streak games.
By far the most popular form of free online sports betting comes in the form of fantasy sports tournaments though. It is estimated that nearly 60 million Americans and Canadians play fantasy sports, where they select a lineup of real-life players and then score points based on those players' individual statistical performances. In large-scale tournament fantasy games, the players with the most successful lineups can win cash prizes without paying any entry fees. Daily fantasy allows people to play fantasy games every day, perfect for high-volume sports like basketball and baseball.
Other popular sports games include squares and tournament brackets. Squares are essentially sports bingo. During the Super Bowl, for example, websites like DraftKings and FanDuel offered free squares games where fans could fill out bingo cards using various prop bets. The first fans to get five correct prop picks in a row could collect thousands of dollars in cash prizes. The NFL itself even teamed up with Rocket Mortgage, of all people, to create its own Super Bowl squares game in 2020.
Tournament brackets are incredibly popular during the NCAA Men's Basketball Tournament, aka March Madness. In the past, some people have offered massive prizes for picking a perfect bracket. Warren Buffett once offered $1 billion to anyone who could pick a perfect 64-team bracket. On paper, that sounds appealing, but in reality, the odds of correctly picking a perfect bracket are astronomical—1 in 2.4 trillion even after you account for probabilities based on seeding. To put that into context, that means that if all 7 billion people on Earth filled out a bracket every single year, it would take an estimated 383 years to get one person with a perfect bracket. In other words, Buffett wasn't risking much.
Free Online Casino Games
Just like slots, many websites have created remarkably accurate simulations for casino and table games like blackjack, roulette and craps. Unlike slots, there is some degree of knowledge and skill necessary to play these games, so these online simulations can be valuable as a tutorial for inexperienced players before they jump into a money game. Still, without wagering actual money on the result, these games are a hollow shell of their paid counterparts. Paid online casino games offer an overall better and more exciting experience.
Free Online Slots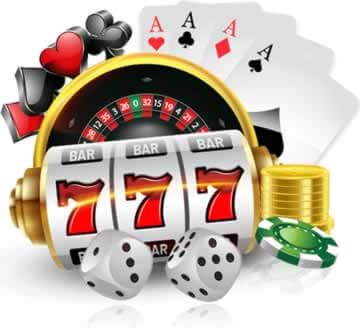 There are numerous websites and apps that offer simulated slot machines that give players a reserve of fake currency to play with. They mimic the lights and visual stimuli of real slot machines very precisely, but ultimately there isn't a whole lot of merit to them unless you just really enjoy watching slot machines spin. A handful of these websites offer small cash prizes in certain very rare jackpot scenarios, but most of these simulated slots exist only to kill time or funnel players into paid slots. Find a list of the best USA online slots sites that are sure to please.
Free Online Lottery
These technically exist at free online gambling sites, if you want to seriously stretch the definition of "lottery". Usually, they are referred to as "sweepstakes" and their main purpose is promotional advertising. For instance, in 2020, Pepsi had a sweepstake to send one person to Super Bowl LIV in Miami. No purchase was required, and fans could enter online, so technically it was an online lottery. Some such sweepstakes will involve cash prizes as well. You are unlikely to find a free game that simulates a lottery in allowing players to pick their own numbers and submit tickets, however. Read more about how USA online lotteries work.
Free Online Gambling FAQs