2023 Hawaii Online Gambling Sites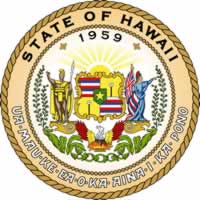 For those of you that are looking at using legal Hawaii gambling sites, you have stumbled upon the right page. Here you will find out about all types of gambling such as online poker, online casino games, sports betting and more in Hawaii. As Hawaii's gambling scene is strictly focused on Hawaii-based gambling organizations, players that use international online gambling sites for US players will have their choice of many options. Local laws prevent many land-based gaming establishments from opening up so using online gambling sites keep Hawaii residents and tourists engaged.
Throughout this page, learn everything you need to know about legal USA online gambling in HI. Between the laws, the games, and a little more background on the Hawaii gambling regulations, you will find all you need to get started. Before getting into all of the details, choosing the site itself can be the most important decision you make.
Largest Gambling CitiesHonolulu, Lahaina
Number Of Land Based CasinosZero
State Licensed Sports BettingNo
Land Based Poker RoomsNone
Best Hawaii Gambling Sites
As you are searching for the perfect Hawaii online gambling site, one of the more important things to keep in mind when looking is to see if it is safe and trustworthy. Knowing that it is both safe and trustworthy will make your experience on the site much better since you are secured. Also, take a look around the site to see if it is easy to operate and how it works with depositing money as well as collecting your winnings. Also before signing up, players should read USA online gambling site reviews and compare bonuses between sites to see which one would give you the better offer for choosing them.
Best Online Poker Sites That Accept US Players
How We Pick The Best Hawaii Gambling Sites
Make sure the games are easy to use and enjoyable.
Customer Service needs to be quick and responsive whenever there is a problem.
Check to see if the incentives and promotions are worth signing up for.
Look at the reviews of the site from real people that use them.
Make sure you are enjoying the site.
Is It Legal To Use Bovada In Hawaii?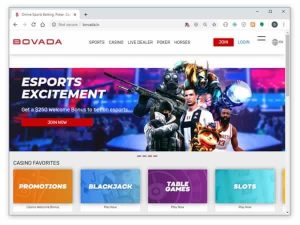 Hawaii has some of the most restrictive online gambling laws in the entire country, and for this reason, a lot of attention is paid to the online gambling sites that are used by many people throughout the US. Hawaii's laws do not allow for the operation and management of a lot of land based gambling opportunities, so if you wanted to place a bet on the Hawaii Rainbow Warriors, Bovada is your most likely legal option.
Mobile Gambling In Hawaii
Mobile gambling, like online gambling, is frowned upon in Hawaii but is available depending on how you want to go about it. Online gambling sites do offer their services from any mobile platform. All you have to do is open up your internet browser on your smartphone or smart tablet or any sort of smart device, launch one of the many popular US mobile gambling sites, and you are free to use it from your device on the go. When using an online sportsbook or casino like this, you'll be operating on a user interface that feels like an app, but does not require that you download anything from the app store, whether you are on iPhone or Android.
Mobile Sports Betting Apps
While mobile sports betting apps specifically are not available in Hawaii, you can access Hawaii gambling sites from your phone via mobile websites. Most of the online sites that you are able to use do not have applications that you are able to bet on but as mentioned before, they do offer mobile-friendly platforms that you can access on any mobile device - iPhone or Android - and enjoy betting at any time anywhere.
Mobile Casino Apps
Mobile casinos can easily be accessed in Hawaii, although they do not run apps, instead preferring mobile websites. You can access these websites no matter what kind of smartphone you have, as long as it has an internet browser - iPhones work, Androids work, anything with a solid smartphone browser should be good to go. The online sites do offer mobile-friendly sites as well where you can enjoy any casino game you'd like right at your fingertips. They are as easy to use on your mobile device as they are on a computer.
Real Money Online Gambling Sites In Hawaii
All Hawaii gambling sites should be treated like real-land based casinos as they all deal with real money being gambled. You need to be aware that you can win, lose, deposit and withdraw real money. Being that it is an online casino, there are different options for you to use as payment. You can use either an everyday credit card or the savvier cryptocurrency like bitcoin. One thing to look for are promotions that are offered either specifically for signing up with bitcoin or with a regular credit card.
Free Online Gambling In Hawaii
The Hawaii online casinos do offer free options of gaming on their sites. The free options are great for those that want to enjoy gambling but don't want to risk losing the money. It is also good for beginners as you can learn to play while playing against real people without the grudge of losing money. When playing free games, you will be notified that these games are for free and that you will not be spending money. You can play at free US online gambling sites nearly anywhere, with almost every game they have including daily fantasy.
Is Online Gambling Legal In Hawaii?
Online gambling has not been regulated in the Aloha state as of yet. That should not have any say on if you want to play on an online gambling site or not. Whether you want to bet on sports or play poker, there should be no hesitation as you can go and play as you please. There are no laws or anything that would be preventing you from doing so as it is not unlawful and fully legal.
Check out the full list of states with online gambling to see what states allow for certain gambling types.
Online Gambling Laws In Hawaii
Online gambling laws do not authorize any regulated Hawaii online casinos by the state. There is nothing in writing by the Hawaiian government that says you cannot use these sites and if you do come across something like that, check again as it is incorrect. You have the green light to log onto any online casino any time you want.
Legal Gambling Age In Hawaii
Although it is not regulated, online gambling does come with a legal gambling age restriction. No matter what game you are playing, there is a required age for you to meet. Once you are 18 years of ag you are able to play online poker and bet on sports as well. Once you turn 21 years old you are able to gamble on whatever you want in online casinos, horse racing, bingo, lottery and daily fantasy sports.
Lottery:

21

Parimutuel:

21

Casinos:

21

Bingo:

21

Online Poker:

18

DFS:

21

Sports Betting:

18
Where Are Hawaii Gambling Sites Regulated?
The online gambling sites are not regulated in Hawaii, or the United States with that being said. That could sound discouraging but should be ignored. Most of them are either regulated in our neighbors up north in Canada or in Costa Rica. You should always check to see where the online site is regulated just for your records, but as long as it is regulated somewhere one way or another, you are free to use them.
Who Can Play At Hawaii Online Gambling Sites?
If you are in the state lines of Hawaii, you are able to play on these online casinos. It does not matter if you are living in Hawaii or just taking a trip to paradise, you can enjoy playing on these online casinos while you are in the state. In fact, residents of any state are able to use these sites whenever they want as well.
Taxes On Gambling Winnings In Hawaii
In Hawaii, you must record your gambling winnings when paying taxes. In most states, you should record your winnings and your losses but in Hawaii, you are not allowed to claim your losses on your taxes. It is important that you keep track as the online sites will not give you documentation to record them.
Gambling Revenue In Hawaii
Being that Hawaii has absolutely no forms of gambling regulated in the state, they do not gain any revenue from gambling. With a tourism industry such as Hawaii, gambling could rake in a few million annually in tax benefits. However, until this point comes, Hawaii will be funded and operated without any gambling revenue entering their coffers.
Future Of Hawaii Online Gambling
Hawaii is one of two states that do not offer any sort of regulated gambling at all. Since its stance against the industry, state-regulated operators are less likely to attempt to operate. Hawaii did spend some of the late 2010s studying the expansion of Hawaii gambling sites, but their regulated industry in rather set in stone. With online gambling in Hawaii, the future will turn to better technology and improvements surrounding online gaming. Past online gambling bills in Hawaii such as HB 383 in 2021/22 have been proposed, but there's not a lot of hope that any more legislation regarding online gambling in Hawaii in 2023 gets passed.