New Jersey Online Gambling Sites 2023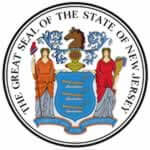 New Jersey online gambling sites are an increasingly large part of the gambling ecosystem in the state in 2023. New Jersey is one of the best states in the country to gamble, with extensive options for both online and brick-and-mortar gaming. The New Jersey Legislature has made high-quality gambling a priority for years now, and that dedication has paid dividends with both retail and online gaming offering excellent experiences for players. Still, not all New Jersey USA online gambling sites are created equally, and some tower above the rest in quality.
With a bevy of gambling options, including 29 online casinos, 20 online sportsbooks, daily fantasy, poker, specialty games, and more, New Jersey is a cornucopia for gamblers. There are so many different options that it can all be overwhelming. To help you more easily find what you need, this page is segmented into different sections for different categories of information. For New Jersey players, no matter how they play, this page will offer the information they need to do it as successfully as possible.
Largest Gambling CitiesAtlantic City
Number Of Land Based Casinos11
Gambling Revenue$4.5 Billion
State Licensed Sports BettingYes
Mobile Betting OptionsSports Betting, Daily Fantasy
Best New Jersey Gambling Sites
There are so many different USA online gambling sites available to New Jersey players that it can be difficult or impossible to individually research each one before making a decision about where to play. Luckily for you, we've already done all the legwork on that front, looking at dozens of different New Jersey online gambling sites and filtering out all the mediocrity in our USA online gambling site review guide. Our recommendations are the absolute best sites in the world for New Jersey gamblers. Each one has its own pros and cons, but all cross an important threshold of quality that makes them potentially valuable to gamblers
The best website varies from bettor to bettor, as each person looks for different things in a gambling site. To even be considered, however, all gambling sites must meet high expectations in a number of key areas. They must have a great reputation for both player experience and safety, fast payouts, high payout rates, easy deposit methods, and great promotions and bonuses. Once they've met these baseline standards, the 'best' site is a mostly subjective measure, with each one having its own qualities and drawbacks.
Best USA Online Sportsbooks
Best USA Online Poker Site
Rank
Poker Site
Promotion
Highlights
Visit
1
How We Pick The Best New Jersey Gambling Sites
All our recommended sites offer fast and easy deposits and withdrawals.
They all boast an unimpeachable history of data integrity and security.
They must offer high payout rates for all their betting options.
Customer service must be extensive and reliable.
Sites must have a sterling reputation with their player base.
Is It Legal To Use Bovada In New Jersey?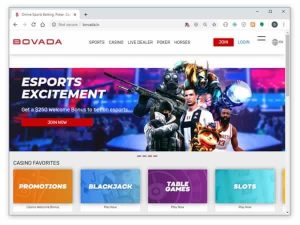 New Jersey bettors are not allowed to sign up with Bovada anymore, although those with accounts are allowed to continue using them, to the best of our knowledge. Many other online casinos will accept New Jersey players, and so they are very much worth checking out.
Mobile Gambling In New Jersey
Mobile gambling apps are available both with in-state and international casinos. New Jersey made mobile gambling a cornerstone of its plan to improve its casino industry in the 2010s. In 2013, the state passed HB 2578 to legalize online gambling throughout the state. Online gambling was tied to brick-and-mortar casinos, but these casinos were eventually able to develop mobile apps and mobile compatible sites. The ubiquity of mobile gaming in New Jersey helped the state capture one of the most valuable gambling markets in the country: New York. Many Empire State players used to cross the border just so they can gamble on their phones.
In-state mobile gambling in New Jersey is probably the best in the country. Mobile sites use GPS to ensure that players are located within state borders, but once that is verified, players can access all the same betting options as their desktop online gambling counterparts. New Jersey players can also gamble on their mobile devices with licensed international online casinos, which offer a great change of pace from the somewhat limited in-state mobile gambling options. Those US mobile gambling sites offer both more odds than in-state companies and require no downloads as the are fully compatible with all devices through internet browsers.
Mobile Sports Betting Apps
The ease and accessibility of mobile sports betting in New Jersey has allowed it to become a titan of the sports betting industry. As soon as PASPA was repealed, New Jersey was already embracing the possibilities of mobile sports betting, and it has prospered as a result. There are 16 different sportsbook apps that are licensed by the New Jersey Division of Gaming Enforcement (DGE), and New Jersey players can also access a host of global online sportsbooks through their mobile sites as well. In-state sportsbooks vary in quality and generally offer worse odds than global ones, but they are still a great option for players.
Mobile Casinos Apps
There are 20 DGE-licensed casino apps in New Jersey, with most being partnered with a corresponding brick-and-mortar casino. These apps give players access to a fantastic array of gambling options, from online slots to poker to table games and more. While the in-state apps are very good, global online casinos are still superior—their mobile sites are well-optimized to the point that they function exactly like a dedicated app and they provide a better variety of options than in-state online casinos and apps.
Real Money Online Gambling Sites In New Jersey
Depositing and withdrawing money differs only slightly between in-state and international real money online gambling sites. With in-state apps, traditional online payment methods like e-wallets and credit/debit cards are used for both deposits and withdrawals. With international gambling sites, players can generally deposit using a normal payment card, but withdrawals must be done through alternative means like a check by courier or cryptocurrency because of a legal quirk with banks processing such payments. Cryptocurrency sounds scary, but it is a more convenient and secure way to deposit and withdraw money than a normal payment card. International gambling sites also offer great promotional deals and deposit bonuses to their players.
Free Online Gambling In New Jersey
There are numerous websites and apps that offer free online gambling in the US. While these free options can't compare to the rush of a real money game, they are a great option for players looking to just kill some time during a commute or while sitting in a waiting room. Some real money online casinos also offer free play options for certain games. These are the best free play option, as they allow players to get a feel for the specific software used by a gambling site before wagering real money. Most daily fantasy sites also offer free play options, with some even offering free entry tournaments with cash prizes.
Is Online Gambling Legal In New Jersey?
Online gambling is fully legal in New Jersey for both in-state and international play. Online casino gaming became regulated in the state in 2013, with the passage of Assembly Bill 2578. New Jersey was one of the first states in the country to pass such a bill. Online gambling options were expanded even further in 2018 with the passage of A.B. 4111, which legalized both retail and online/mobile sports betting for anyone located within New Jersey's borders.
New Jersey residents can also legally access international gambling sites, although some of these sites, like Bovada, have restrictions preventing them from accepting player accounts registered in New Jersey. Such restrictions will always be listed under a site's terms and conditions, so make sure to check for this. Both domestic and international online gambling sites are fun, engaging, and well-developed, but the international sites have the dual benefits of a sizable development head start and a much larger player base. With a larger player base and more cash flow, these international sites can afford to offer more betting options and better payout rates because their overall profit margins are more secure.
It is worth noting that the legal gambling age in New Jersey is 21 for players using in-state online casinos, while the legal age for international gambling sites is generally 18. In cases like this, it's important to wait until you are whichever age is higher - you could be subject to penalties for gambling underage if you are not of age. International online sportsbooks also accept wagers on college sporting events taking place in New Jersey or involving New Jersey-based teams, which the state sportsbooks do not.
Online Gambling Laws In New Jersey
A.B. 2578 took several years to pass because of a few key dissenting opinions. The first version of the bill was passed in 2011 but was vetoed by then-Governor Chris Christie on the grounds that it would turn businesses across the state into "gambling hubs" and that it was in violation of the Wire Act. In December 2011, the Supreme Court ruled that the Wire Act only prohibited sports betting, and a revised piece of legislation was passed less than two years later.
Online sports betting legislation was a much more straightforward process, as New Jersey lawmakers had been planning to ratify a bill for legal online sports betting from the moment the state challenged the Supreme Court on the validity of PASPA. Legislative forces in the state mobilized immediately after PASPA was struck down and passed A.B. 4111 by June 2018, just one month after the Court's decision. New Jersey's gambling laws are unlikely to change in the near future unless lawmakers look to increase gambling taxes as a way to make up a portion of the state's massive budget shortfall.
Legal Gambling Age In New Jersey
As with most states, the
legal gambling ages
in New Jersey depends on the player's gambling activity of choice. The statewide legal gambling age is 18, but for brick-and-mortar casinos and all forms of sports betting, players must be at least 21. International online casinos will accept poker, casino, and sports betting from all users who are at least 18 years old.
Lottery:

18

Parimutuel:

18

Casinos:

21

Bingo:

18

Online Poker:

21

DFS:

18

Sports Betting:

21
Where Are New Jersey Gambling Sites Regulated?
New Jersey gambling sites are regulated by the New Jersey Division of Gaming Enforcement, which oversees all of the state's retail and online gambling operators. Websites based in other countries are regulated by the country in which they are based. New Jersey's gambling laws are laxer than most other states, but international casinos still carry fewer restrictions and less red tape. Both New Jersey and international gambling regulatory bodies hold gambling sites to high standards for payout rates and player security.
Who Can Play At New Jersey Online Gambling Sites?
Players from outside of New Jersey can't sign up with online gambling sites based in New Jersey because of the Wire Act, but they can still use the same international online gambling sites as New Jersey players, provided there aren't site-specific restrictions against their state. Players from other states have access to the same range of promotions, bonuses, and betting options as those in New Jersey. State gambling laws do not affect eligibility for these gambling sites.
Taxes On Gambling Winnings In New Jersey
New Jersey gambling tax rate: 24% (federal) + 3% (state gambling tax) or 5-8% (state lottery tax)
Total tax obligations in New Jersey depend on the nature of the gambling, but for the most part, these tax rates are reasonable to encourage more players. It is advised that you always report gambling winnings on your taxes, as failing to do so is a federal crime. Even if you win money using a gambling site based outside of New Jersey, your winnings are fully taxable. Thankfully, gambling losses are deductible on your taxes up to the amount of your total winnings in the same year.
Gambling Revenue In New Jersey
New Jersey's dedication to the gambling industry has paid dividends not just for in-state casinos, but for the entire state. Although the government has not yet released a full financial report, it likely collected almost $500 million in taxes in 2019. These taxes go into a state fund that helps improve education throughout New Jersey as well as pay some of the state's pension obligations. The regulation of sports betting in 2018 seemed to have energized the entire statewide casino industry, which has turned it into one of the most lucrative such businesses in the country.
Future Of New Jersey Online Gambling
New Jersey gambling sites are already thriving, and its future outlook is even brighter than its current one. Through a strong legislative push after the repeal of PASPA, New Jersey saw explosive growth for its in-state gambling industry, and it could surpass Nevada in sports betting handle and revenue in 2020. Atlantic City is the second-largest casino market in the country (after Las Vegas) and New Jersey's dedication to online gambling has helped it capture huge chunks of the New York market as well.
In terms of legislation, there isn't much room to grow here because New Jersey has already made so many strides toward being one of the nation's premier states for online gambling. Technological innovation could be the next step forward, and New Jersey has more resources than most states for developing and improving on existing options to create an even better online gambling experience for players. Even as more competitors enter the online gambling market, New Jersey is well-positioned to be a nationwide market leader for years to come.