New Hampshire Online Gambling Sites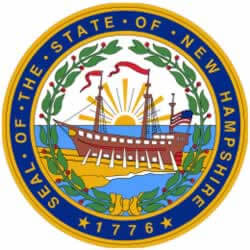 New Hampshire offers legal online sports betting, daily fantasy, and lottery ticket sales, but other forms of online gambling continue to elude state residents. Thankfully, internationally regulated online gambling platforms are still legal and available to New Hampshire residents. These gambling websites have an unparalleled selection of gambling options. They are accessible and inviting to new players, with a laundry list of features that offer a top-notch gambling experience. All of the most popular forms of USA online gambling are available for NH players.
Largest Gambling CitiesConcord, Dover
Number Of Land Based Casinos8
Gambling RevenueOver $5 Million
State Licensed Sports BettingYes
Mobile Betting OptionsSports Betting
Best New Hampshire Gambling Sites
Even though there are no state-licensed online casinos, there are still dozens of different gambling sites of all types available to New Hampshire. It can be daunting for players to research and choose from so many different options. To help expedite the boring process of finding a site to bet with, we at USAOnlineGambling.com conduct thorough reviews of every gambling site. Every gambling site on Earth is going to claim that they are the best in the industry, but many are wholly inadequate, and our review process filters out those that employ manipulative gamesmanship tactics or simply don't meet important standards of quality.
As a result of this comprehensive review process, our recommended gambling sites represent the best of the best in the industry. They all meet high standards of quality and offer an exceptional variety of betting options for whatever forms of gambling they support. Because all these recommended online gambling sites are so good, we can't make a concrete recommendation. Every player has their own preferences in a gambling site, and their perceptions of different sites will differ based on these preferences. We attempt to give players all the information they need to determine which New Hampshire gambling site best suits their own needs.
How We Pick The Best New Hampshire Gambling Sites
Every gambling site we recommend is legal, safe, and protected by world-class security systems.
Sites must have an extensive array of betting options for whatever types of betting they offer.
Easy banking for both deposits and withdrawals is a must.
All our recommended sites must have a flawless track record of consumer trust.
Technological infrastructure must be well-developed and reliable (meaning no website crashes).
Is It Legal To Use Bovada In New Hampshire?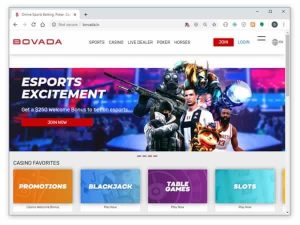 New Hampshire bettors are a savvy bunch, and they often ask questions about the legality of using Bovada, which is one of the flagship online sportsbooks and casinos on the internet. Here's how it breaks down, for those of you who live in New Hampshire and want to place a bet on the New England Patriots, for example. Basically, the laws are targeted at the providers of online gambling, not at the users of them. Bovada avoids these laws by being located outside of the United States, and the people that use it are not targeted at all. This allows people in New Hampshire to use Bovada with no fear of repercussions.
New Hampshire Online Slots
Online slots are classified as casino games, and are thus not licensed in New Hampshire yet. For decades, slots have been far and away the most popular form of gambling in the United States. Their combination of potential huge winnings and simple design mean that anyone, from a lifelong casino patron to Grandpa Joe gambling for the first time ever, can pick up and enjoy slots in second. To cater to this huge market, online slots casinos offer hundreds of different slots with adjustable bet levels and the ability to instantly cash out with winnings.
Benefits of New Hampshire Online Slots:
Machines never have to leave rotation
One website can offer hundreds or thousands of different slots
No need to switch machines to adjust your bet level
All the simplicity of normal slots
Collect your winnings immediately with easy online banking.
Mobile Gambling In New Hampshire
There are a handful of state-licensed mobile gambling options in New Hampshire, along with a wide selection of internationally licensed options that are available in every state. This puts New Hampshire slightly ahead of its peers in terms of the breadth of its gambling offerings. The most popular state-licensed mobile gambling option in New Hampshire is sports betting through the DraftKings sportsbook. All forms of online gambling are possible through a mobile device, but most are only accessible through global online gambling sites, which maintain optimized mobile sites.
Mobile Sports Betting Apps
New Hampshire maintains an official partnership with DraftKings to operate an in-state online sportsbook, although it will eventually license up to 10 total casino sportsbooks, which might launch their own online sportsbooks. Alternatively, mobile sports betting is available through global online sportsbooks, which all feature mobile sites that are optimized for touch screen use and offer access to all the same features as their desktop sites, including live betting, deposit match bonuses, easy click betting slips, fast payouts, and more.
Mobile Casinos Apps
The only downloadable casino apps in New Hampshire are free play apps that attempt to mimic normal casino games but without the exciting risk-reward element that drives them. These are a fun distraction for a few minutes, but they lose their novelty quickly. Like with sports betting, international gambling sites offer mobile users access to their full array of casino betting options and benefits through mobile sites that have been designed and calibrated from the ground up. These smartphone gambling apps work on tablets as well that have a strong wi-fi or data connection.
Real Money Online Gambling Sites In New Hampshire
Real money online gambling is legal and safe in New Hampshire, both through in-state gambling websites and international ones. Online gambling platforms accept most normal payment methods you would use for an online transaction—things like credit/debit cards and e-wallet services. For international real money gambling sites, banks cannot process payments directly from these sites when you withdraw money, so it is best to instead deposit and withdraw using a Bitcoin account. This is faster, more secure, and best of all, comes with no added fees.
Free Online Gambling In New Hampshire
Most free online gambling in New Hampshire is conducted through the aforementioned free downloadable casino apps that offer a fun, if hollow experience. However, there are better alternatives available. Many global online casinos offer free versions of their actual casino game software for players to play with a simulated bankroll. This allows players to acclimate themselves with the software and perfect their strategy before risking real money.  DFS games also feature enticing free play options, including tournaments for real cash prizes worth thousands of dollars.
Is Online Gambling Legal In New Hampshire?
Yes, online gambling is legal in New Hampshire and they are one of the first US states with online gambling. A few forms of gambling, including sports betting, pari-mutuel wagering, and lottery tickets, are available through state-licensed entities. Sports betting was the most recent addition, becoming regulated in December 2019 with the passage of HB 480. Expanded online gambling options became a necessity after other northeastern states began regulating sports gambling en masse in 2018. It was becoming a sizable disadvantage for New Hampshire. With all three legal online casino states within driving distance, that same principle could also lead to the regulation of broader online casino gambling.
Until online gambling in New Hampshire is expanded even further, international online gambling sites will remain a popular option among the state's bettors. These gambling sites are not restricted by state or federal anti-gambling laws, and they generally have looser regulations on who is eligible to sign up. For example, all 18 year olds with valid ID can register accounts with international online casinos, while bettors at physical casinos in New Hampshire must be at least 21 years old. You don't need to worry about being prosecuted for online gambling in New Hampshire, as no individual bettor has ever been prosecuted.
Online Gambling Laws In New Hampshire
Gambling regulations in New Hampshire began in 1933 when the state regulated pari-mutual horse race betting. The state lottery was then created in 1964, with New Hampshire becoming just the second state to do so. In the 1970s New Hampshire enacted charity gambling laws that allowed casino-like entities to operate within the state as long as 35% of profits were put towards charitable contributions. Most recently, New Hampshire regulated sports betting in July of 2019, with sportsbooks going live in December of that year.
Legal Gambling Age In New Hampshire
Like most states, New Hampshire restricts "soft" forms of gambling like lottery ticket purchases and bingo to players who are at least 18 years old, and "hard" forms like sports betting and poker to people who are at least 21 years old. International gambling sites are available to all New Hampshire residents who are 18 years old or older and can present proof of a valid, government-issued ID. Lying about your
age to gamble
is highly inadvisable, as you will be asked to prove your age prior to withdrawing any winnings.
Lottery:

18

Parimutuel:

21

Casinos:

21

Bingo:

18

Online Poker:

18

DFS:

21

Sports Betting:

21
Where Are New Hampshire Gambling Sites Regulated?
New Hampshire gambling sites are regulated by their jurisdiction of origin. Gambling sites that operate from within New Hampshire are regulated by the New Hampshire Gaming Regulatory Oversight Authority, which is a sub-agency of the state government. International gambling sites are regulated by their country of origin. International gambling regulations are generally looser, although they still maintain strict controls on payout rates and security standards to ensure players aren't abused.
Who Can Play At New Hampshire Online Gambling Sites?
Gambling websites regulated within the state of New Hampshire can only be played by people physically located within state borders. But New Hampshire gambling sites that are based outside of the United States are also accessible to people in all states. With these global sites, all the same features and options available to New Hampshire players are also accessible to players all over the country.
Taxes On Gambling Winnings In New Hampshire
Gambling winnings tax in New Hampshire: 25% (federal)
New Hampshire does not impose any tax on gambling winnings within the state, although winners are still required to pay the 25% federal tax on gambling winnings. People who come from out of state and win money with a New Hampshire gambling operator must report those winnings on their own state taxes and pay the appropriate tax rate. For those who gamble with international websites, it is still important to report gambling winnings on your taxes, as failure to do so constitutes felony tax evasion.
Gambling Revenue In New Hampshire
New Hampshire does not publicly disclose all of its gambling revenue as some other states do. However, sports betting data is publicly available, and can be used as a barometer for how the industry is doing. 2021 saw the two highest monthly state tax revenue numbers from sports betting in the history of the state, with both November and October 2021 bringing in over 2.5 million dollars. This went hand-in-hand with a sportsbook revenue increase in those months - the sportsbooks took in more than six million dollars in November 2021. The industry is thriving amidst the NFL season, but it remains to be seen what the drier summer months look like.
Future Of New Hampshire Online Gambling
Online sports betting in New Hampshire could pave the way for further expansion of the state's online gambling industry.  Although there is nothing to indicate fully legal online gambling is on the horizon yet, the COVID-19 pandemic will likely put a sizable dent in the state's budget by increasing emergency response spending and decreasing overall wages and consumer spending. Expanded online gambling could help boost tax revenues in 2022 to help New Hampshire rebound from this financial crisis.