USA Horse Racing Sites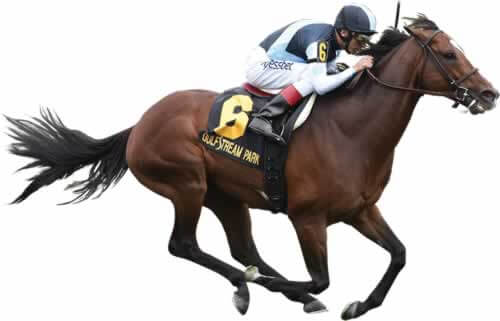 In the United States of America, horse racing has a rich tradition, and gambling is inextricably linked with the pageantry and traditions of the horse racing community. Bettors from around the world flock to the Kentucky Derby, the Preakness Stakes, and the Belmont Stakes, as well as to horse tracks all across America, in order to partake in the tradition of wagering on the ponies. However, you don't have to travel anywhere in order to bet on horse racing anymore, thanks to the myriad amount of online horse betting sites. Horse racing has become a staple within USA online gambling.
Best Online Horse Betting Sites For USA players
Below, we have collected several of the best online horse betting sites for USA players to enjoy. The basic idea here is that it can be useful to have access to multiple sites, first of all, and second of all, some of these sites serve different needs and different communities, although all of them are absolutely excellent horse race betting websites.
TwinSpires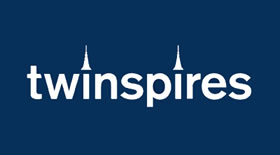 TwinSpires is well known by everyone within the horse race betting community, as it is the official betting app of the Kentucky Derby, and overall probably the most famous betting application in horse racing. If you go to TwinSpires' website, the first thing you'll notice is the deals they have, which range from free bets to bonuses to codes. When you sign up at TwinSpires, make sure to take advantage of as many of these as possible – they aren't kept a secret, they're on the front page of the website, so use them!
BetAmerica
BetAmerica is an all-encompassing betting service, that covers racing, casino gambling and sports betting. They are well known in the horse racing community for being owned by Churchill Downs Incorporated. Their horse race betting section is particularly iconic, as Churchill Downs has been running horse betting for over 150 years at this point, and they have as much experience in terms of that sector of the betting market as anyone out there.
TVG
The first thing you see when you navigate to TVG's website is odds. Everywhere. It is a paradise for a certain type of horse bettor, the kind of person who wants to see everything, immediately – a full information download. That is a good explanation of what TVG offers – it's no-frills horse betting. You want to bet on horses, you go to TVG, you can read what the experts say, place your bet, watch the race, explore other bets, and generally do anything else related to horse race betting that is doable. They are excellent at what they do, and what they do is horse race betting.
BetAmerica Racing
BetAmerica has another section on here, but this one is specifically for horse racing, and it is one of the single best racebooks on the internet, or, indeed, overall. One thing that BetAmerica does for horse race betters is it gives them data for free as long as they place a bet at that track. For example, you can receive things like Past Performance data or BetAmerica Insider Picks for free, as long as you then place a bet on the race in question. If you do not, you will be charged for the information, but you can get them for free if you bet.
Xpressbet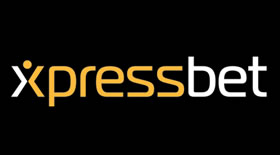 Xpressbet is an excellent horse betting site, and one of the best on the internet. It is home to good analysis, the website is clean and easy to use, and it has excellent variety in its lines and odds. Right now, new customers on Xpressbet get a $100 sign up bonus, so make sure to look for that. The basic pitch for Xpressbet is that it is extremely easy to use, the user interface is done quite well and it feels like a very modern, sleek way to place bets on horse races.
Nyra Bets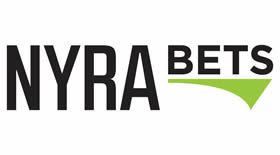 NYRA Bets is one of the top racebooks in the nation. NYRA stands for New York Racing Association, and, after years of only being available to New York residents, has finally gone nationwide. It is now available in all of the 29 states that allow horse race betting within their borders. NYRA Bets is one of the most pedigreed and trusted racebooks around, and it prides itself on the safety and security of the website and the bets made on it. If you're looking for somewhere a bit classier, a bit more focused on safety and a bit more upscale, NYRA Bets is the place for you.
123 Bets
123Bet has an excellent name for describing what it does. Not only is betting at 123bet as simple as 1-2-3, but it also refers to win-place-show betting in horse racing. 123Bet is a stellar racebook, and it's hard to find one better. Their big innovation is a focus on handicapping contests, similar to daily fantasy sports, but for horse racing. Many of these contests have free entry, and it is a focus of 123Bet that is not found in many other places. It could be worth maintaining an account on 123Bet if these types of contests are the kind of betting that interests you.
DRF Bets
DRF Bets is a great racebook and is known for its unique interface and promotional programs. DRF Bets has a ton of promotions for new race bettors running every day, with signup promos running up to a $250 matching bonus on signup and deposit. DRF also places a lot of focus on personalizing your experience – when you make a DRF account, you can move items around on your personal virtual dashboard to create the perfect horse race betting experience. They are one of the best names in horse betting and are heavily focused on making sure your experience as a customer is a good one.
Is Horse Betting Legal In The USA?
The famous UIGEA, the Unlawful Internet Gambling Enforcement Act, specifically allows states to legalize horse race betting if they want to – the tradition was old, even when they wrote this law, and as such it received deference in the wording and intent of UIGEA. So, what this means is that many states have state-sanctioned horse race betting.
In addition, there are a large number of online horse betting sites in 2023 that are not subject to the United States of America laws about what they can and cannot offer odds on. For example, many offshore books are headquartered in Costa Rica and are subject to the laws and restrictions of the Costa Rican government, instead of the United States government. This does not make them in any way less legitimate than the US books – they are afforded more freedom by being located offshore.
States That Have Legal Online Horse Betting
Alabama
Arizona
Arkansas
California
Colorado
Connecticut
Delaware
Florida
Idaho
Illinois
Indiana
Iowa
Kansas
Kentucky
Louisiana
Maine
Maryland
Massachusetts
Michigan
Minnesota
Montana
New Hampshire
New Jersey
New Mexico
New York
North Dakota
Ohio
Oklahoma
Oregon
Pennsylvania
Rhode Island
South Dakota
Tennessee
Vermont
Virginia
Washington
West Virginia
Wisconsin
Wyoming
Many states specifically allow online horse race betting as well as off-track betting. There are restrictions to this, however, as some states restrict their online betting to specific racetracks. For example, in Massachusetts, you can only bet online if you are at Grants Pass Downs, Las Piedras URU, Lethbridge, or Maronas URU. Some other states limit online betting at in-state racetracks, but have no restrictions on online betting at out of state racetracks. For example, New Mexican horse race bettors can bet on horses online anywhere except Albuquerque, Ruisodo Downs, Sam Houston, Sunray Park, Sunland Park, and Zia Park.
The key takeaway here is to make sure you understand the laws in your specific state if you want to use the online sportsbooks. Make sure you check your specific state's laws and regulations as legislators are prone to amending gambling laws.
Mobile Horse Betting Apps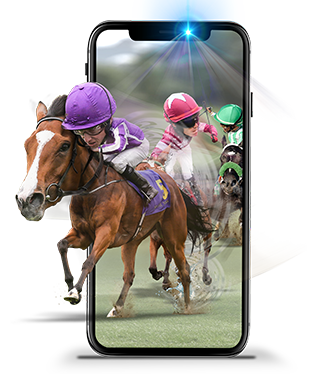 There are multiple ways to wager on the ponies on your phone or mobile device. A lot of sanctioned sportsbooks will have apps to download in order to bet on the horse races from your phone. These kinds of horse betting apps are available from places like BetAmerica, TVG, Twinspires, and Xpressbet, among others. These apps are excellent for mobile and live horse race betting, and are designed not just for ease of use, but for high quality as well. Everything you need from a horse racebook, you can find on these apps.
One other wrinkle here is that the online betting sites tend to not use apps, preferring instead to optimize their websites for browser use on mobile devices. What does that mean? Basically, when you go to a betting site on desktop/laptop, you receive the desktop version. When you go to the site on your mobile device, you receive the mobile version, which is optimized for an app-like experience and feel. All you have to do is navigate to the page as you normally would.
Horse Betting Bonuses And Promotion Codes
Many racebooks want to entice bettors to choose their specific sportsbook over others. One way they go about doing this is by offering signup bonuses, and bonus codes, that allow players to acquire various benefits by entering the bonus code. One thing to note is that if you are a true gambler, you can and should sign up at multiple sportsbooks and take advantage of as many of these bonuses as you can, for multiple reasons. The first reason is that it is obviously good to take as much free money as you can, and the second is that shopping lines is a beneficial thing to do.
How To Bet On Horses Online
Find a horse racing book.
Sign up and check for promotions.
Deposit money into the account.
Do your horse betting research.
Place one of many horse racing bets.
Win and withdrawal your money.
How Do Horse Betting Odds Work?
Horse betting odds represent the payout that you will receive if a specific outcome occurs. For example, let's say you bet on a horse with 5/1 odds. This means that you will receive five times the amount you bet if that horse wins. Now, why does that horse have 5/1 odds? Well, that's the whole business right there. Racebooks evaluate the probability of an event occurring, weigh it against what the public seems to be thinking, and set the odds based on that.
Odds are contextual – in a wide field, 5/1 odds are very good, it reflects a possible favorite. In a narrow field, 5/1 odds are not good. Sometimes you will see these odds expressed in the form of whole number rather than fractions. For example, let's take that horse that had 5/1 odds to win. You can also write this as +500. These are normalized to a bet of $100, so if you bet $100, you will receive $500 in profit if you win the bet.
Horse Betting Wager Types
There are many different types of bets one could place when betting on the horses. We have listed out the most common types of horse wagers placed so you can get to know these terms and bet like a pro.
Straight Bets

Straight bets are very simple, and probably the thing you are familiar with. These are bets placed on specific horses, and they are generally known as betting on a horse to Win (finish first), Place (finish first or second), or Show (finish first, second, or third).

Combination Straight Bets

You can combine the three types of straight bets in order to get different results. For example, you can bet on a horse to win/show, meaning that you can collect on either half of the bet. You can even bet on all three and if the horse wins, you collect not only the win bet but also the place and show bet.

Exacta

An exacta is when you pick the horses to finish first and second exactly. No other results will work, hence "Exacta".

Trifecta

A trifecta is similar, but you pick the horses that will finish first, second and third exactly.

Superfecta

Finally, we have the superfecta, wherein you pick the horses that will finish first, second, third and fourth. Extremely tough to do.

Daily Double

A Daily Double is essentially a parlay – you pick the winners of two consecutive horse races.

Pick X

Picks are an extension of Daily Double style wagering – you pick the winners of X consecutive horse races, parlayed together. For example, a pick 4 is picking four consecutive winners.

Box

Boxing means to cover all of the available combinations within a bet. For example, if you are betting an exacta with Horse A and Horse B, in order to box the bet, you bet it both ways Horse A first and Horse B second, and then Horse B first and Horse A second. That way, you don't end up losing out if you picked the top two horses but in the wrong order.

Key

Keying just means you're certain about one result. For example, let's say you know horse A will win but are unsure about who will place. You Key in horse A, and then add other horses in the second spot on an exacta, or the second and third spots on a trifecta.

Wheel

This is the word for taking the entire field as part of a wager.
Understanding Horse Betting Payouts
Once you've made your way to the horse betting site of your choice, placed your bet, and won, how do you actually collect your winnings? Well, the vast majority of online horse betting websites will have many different types of payout methods available. You can get sent your winnings through any of these methods. These methods will range from the typical, such as money order, check and bank transfer, to the atypical, such as Bitcoin.
Betting On Horses Using Bitcoin
Bitcoin is what is known as a cryptocurrency. Basically, it is an online token that holds real-world value and is an excellent tool for the quick and fast transfer of cash around the globe. It is also extremely secure – the algorithm that controls it is self-verifying, and the Bitcoins themselves cannot be hacked. For this reason, many sportsbooks and racebooks accept and offer Bitcoin, as it is a functionally universal currency. When you want to use Bitcoin to bet on horses, remember to make sure if there are any crypto-specific promotions.
Biggest Horse Betting Events In The USA
The three Triple Crown horse races dominate the online racebook scene: the Kentucky Derby, the Preakness Stakes, and the Belmont Stakes. The 2023 interaction of the Triple Crown races do not begin until May 6th, 2023 at the Derby.
Kentucky Derby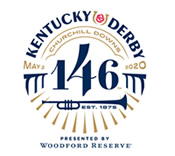 The single most bet on horse race every year, the Kentucky Derby is widely popular among frequent and infrequent online horse racing gamblers. Rich Strike won the 2022 Derby as an 80-1 underdog, which meant Rich Strike had the second-longest odds of all time in the history of the Run for the Roses. The all-time largest payout in the history of the Kentucky Derby was for Donerail in 1913 with 91-1 odds (+9100). In 2023 the Kentucky Derby is on May 6th.
Preakness Stakes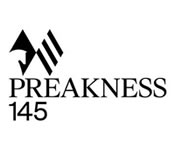 Taking place at the Pimlico Race Course every year, the Run for the Black-Eyed Susan is the second leg of the vaunted Triple Crown. Historically the Preakness takes place two weeks after the Kentucky Derby, and that trend continues in 2023 with the race taking place on May 20th. A recent development to watch at the Preakness is that Rich Strike sat out of the race in 2022, as did Country Horse in 2019, meaning two of the past four Kentucky Derby winners have not participated at Pimlico. Early Voting won the Preakness during the 2022 cycle with +500 odds.
Belmont Stakes
The final leg of the Triple Crown, Secretariat was the last horse to win the Belmont Stakes and take home the coveted title. Players betting on a Triple Crown in 2023 are hoping to still be in the running on June 11th, as that is when the Belmont Stakes takes place. Mo Donegal won the Belmont Stakes in 2022 with +275 odds, representing the least value on any winning horse in the Triple Crown races in 2022. The Belmont Stakes is always held at Belmont Park in New York.
Breeders' Cup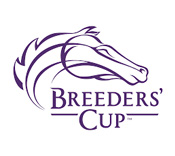 The Triple Crown may only be three legs, but amongst horse race bettors there might as well be four legs when considering the Breeders' Cup Classic. The Breeders' Cup Classic took0 place on November 5th, 2022 at the Keeneland Race Course. Flightline took home the win in 2022 with a solid (2/5) victory.
Worldwide Horse Betting Events
The Triple Crown isn't the only big name in horse racing and horse race betting. There are several other events that are large focal points for the horse racing community. The below list does contain the Triple Crown, as we would be remiss not to include them, but also highlights some international and worldwide events as well.
Kentucky Derby - Kentucky, USA
The Preakness Stakes - Baltimore, Maryland
Belmont Stakes - Elmont, New York
Pegasus World Cup, Gulfstream Park, Florida
Breeders' Cup World Championships – 13 races across USA
Nakayama Grand Jump -  Funabashi, Japan
Epsom Derby - Surrey, UK
Japan Cup – Tokyo, Japan
Prix de l'Arc de Triomphe - Paris, France
Grand National - Liverpool, UK
Dubai World Cup - Dubai, United Arab Emirates
Melbourne Cup – Melbourne, Australia
Most Popular Horse Racetracks In The World
Below are 10 of the most popular racetracks around the globe, from the United States of America to Dubai and Japan – horse racing is a worldwide sport. In parenthesis, we have included the race that they are most known for.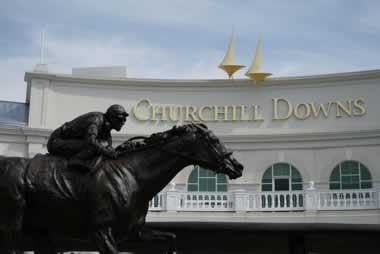 Churchill Downs, Kentucky (Kentucky Derby)
Pimlico Racecourse (Preakness Stakes)
Belmont Park (Belmont Stakes)
Aintree Racecourse, United Kingdom (Grand National)
Santa Anita Racecourse, California (Santa Anita Derby)
Ascot Racecourse, United Kingdom (The Gold Cup)
Longchamp Racecourse, France (Prix de l'Arc de Triomphe)
Epsom Downs, United Kingdom (Epsom Derby)
Meydan Racecourse, Dubai (Dubai World Cup)
Tokyo Racecourse (Japan Cup)
History Of Horse Betting In The USA
The first horse racing course in the United States was established before the United States was even the United States. In 1665, the Newmarket racecourse was built in Salisbury, New York, in what is now Nassau County. This is the first record we have of horse racing as a sport in what would become American society as we know it today.
The next year you need to know is 1894, which is when the American Jockey Club was formed. The formation of the Jockey Club in England marks the beginning of organized horse racing in England, and, similarly, the 1894 formation of the American version of the club marks the beginning of organized horse racing in the United States.
In 1870, Pimlico Racecourse, home of the Preakness Stakes, was constructed. Five years later, Churchill Downs, home of the Kentucky Derby, was built. Belmont Park is the largest dirt Thoroughbred horse racing course in the world and was opened in May of 1905.  These racetracks have formed the foundation of the Triple Crown. Only 13 horses have ever won the Triple Crown:
Sir Barton (1919)
Gallant Fox (1930)
Omaha (1935)
War Admiral (1937)
Whirlaway (1941)
Count Fleet (1943)
Assault (1946)
Citation (1948)
Secretariat (1973)
Seattle Slew (1977)
Affirmed (1978)
American Pharoah (2015)
Justify (2018)
Future Of Horse Betting In The United States
The future of horse betting in the United States seems bright. There have been two Triple Crown winners in the last five years, and that's no small feat – the last time that happened was the 1970s. Horse racing remains an obsession of a certain class and type of millionaire, and as long as people are investing the amount of money into it that they are, the future of horse racing is almost airtight. As a betting experience, it's very rewarding and fun and rich with both tradition and enjoyment.