2023 Missouri Online Gambling Sites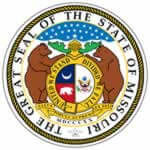 Missouri online gambling sites are usable across the entire state in 2023. No matter where you go, you'll find people that want to place bets on the Kansas City Chiefs. Luckily for those people, in Missouri, it's pretty easy to gamble legally and safely. You can bet on sports, of course, and play poker, of course, but you can also play slots, play the lottery, play daily fantasy sports, and so much more.
This page is here to tell you how best to gamble in Missouri, preferably online. It goes over the best Missouri online gambling sites to use, the laws regarding each type of gambling, and much much more. If you have a specific question regarding Missouri gambling, feel free to search the page for it, but if you just want general knowledge, read on!
Largest Gambling CitiesSt. Louis, Kansas City
Number Of Land Based Casinos14
Gambling Revenue$446.5 Million
State Licensed Sports BettingNo
Mobile Betting OptionsDaily Fantasy
Best Missouri Gambling Sites
As far as the best Missouri gambling sites go, there are a couple of major factors that distinguish sites from each other. The first major factor is whether or not that website is a licensed gambling provider. This is important because a license means there is oversight, and they are subject to regulation and possibly inspection. This means that there is a degree of trust that is given to licensed providers - make sure anyone you gamble with has a license.
The next major factor that tends to be important is the reputation of the website. There is wisdom in consumer choices, to some degree. We trust the wisdom of crowds - we believe that when a website is popular, it's for a reason. Websites don't gain the trust and patronage of millions of people by defrauding them, or by being untrustworthy. For this reason, the websites USAOnlineGambling recommends are popular and widely used.
Best Apple Pay Sportsbooks
Top Casinos For USA Gambling
Best Online Poker Sites That Accept US Players
How We Pick The Best Missouri Gambling Sites
We do our research and examine all the websites
We look to make sure the website is licensed and approved
We make sure the website offers great bonuses to new and returning players
We ensure that each website has many deposit and withdrawal options
We make sure the website is playing fair
Is It Legal To Use Bovada In Missouri?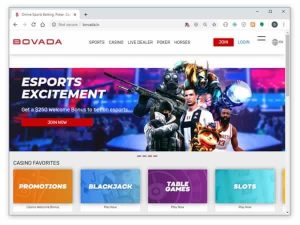 So, let's say you're a fan of the Kansas City Chiefs, and you want to place a bet on them to go back to the Super Bowl. One problem - Missouri's casinos do not offer sports betting. The best place for you to use is Bovada, one of the best Missouri online gambling sites on the planet. Bovada exists in a bit of a legal gray area - most state laws are targeted at gambling operations, and not the patrons of said operations. Bovada, by being located offshore, avoids many of these laws, and the people that use it are not targeted by the laws either. In this way, many Chiefs fans can place bets on the team using Bovada.
Mobile Gambling In Missouri
Mobile Missouri gambling sites are available in Missouri, but not in the way you might think. There aren't apps that let you gamble, but you can still gamble on mobile. The way this tends to work is that the online casinos and sportsbooks have set themselves up so that their websites have mobile functionality. When you go to, for example, Bovada's website on mobile, you'll see a different layout than if you go to it on a desktop computer. This layout is fully functional and mimics the design of an app, so you can do everything you need to from your phone or other mobile devices.
Mobile Sports Betting Apps
When it comes to mobile sports betting in Missouri, apps are to a degree out of the question. Most mobile sports betting websites however, will have excellent websites that you can use on mobile devices simply by navigating to them in your mobile browser. When you do, you will see a mobile optimized version of that site, with an easy to understand user interface, and an excellent array of options, just like the desktop version has. It won't be an app, but you can absolutely bet on sports on your mobile device in Missouri.
Mobile Casinos Apps
Mobile casino apps are in the same spot as mobile sports betting apps, and US mobile gambling apps in general. The big online casinos don't run apps, what they do is they make sure their mobile websites feel like apps, and are similar to them in a way that makes them feel understandable and comfortable. All you have to do is visit an online casino's website in your mobile browser of choice, and you will see a well designed, app-like mobile website that you can use to your heart's content.
Real Money Online Gambling Sites In Missouri
All of these Missouri gambling sites we've discussed here are real money gambling sites. You can deposit real money, you can withdraw real money, and you gamble real money. They all take various methods of deposit, from cryptocurrency to credit cards, and they pay out in various ways as well. The gambling itself is done with real money. If you're looking to gamble real money, you're in the right place.
Free Online Gambling In Missouri
If you don't particularly want to spend money, but you do just want to spend some time playing games that are traditionally wagering games, you can gamble for free. You won't get any rewards for doing this, other than the rewards of experience, but you can do it. All you need is to go to a free online casino and find the free play section, and you should be all set to start playing gambling games for free.
Is Online Gambling Legal In Missouri?
The answer to this question, in short, is yes. Some types of online gambling are explicitly state sanctioned, and the others are done via offshore locations, so they are not subject to the rules of the United States. In essence, in most states, it is illegal to operate a gambling establishment, but not illegal to gamble as an individual. The online websites take advantage of this to operate their establishments outside of the United States and allow individuals to gamble at them regardless.
Online Gambling Laws In Missouri
Missouri has fairly conservative gambling laws in general, let alone online gambling laws. There are a few types of betting that are state sanctioned in Missouri, but not many. In fact, if Kansas City Chiefs fans wanted to bet on their hometown team, they'd have to leave the state entirely, or use the online sportsbooks. It's something of a shame when you consider the revenue that regulating these types of things could bring to a state like this. For now, the online sportsbooks and casinos remain the best option for those located in Missouri.
Legal Gambling Age In Missouri
There are different legal gambling ages for different activities in Missouri. Below you can find a list of various activities, and the
legal gambling ages
to perform each of them in the great state of Missouri.
Lottery:

18

Parimutuel:

18

Casinos:

21

Bingo:

16

Online Poker:

18

DFS:

21

Sports Betting:

21
Where Are Missouri Gambling Sites Regulated?
Missouri's online gambling websites are regulated offshore for the most part since they are not one of the states with legal online gambling. This is due to how online gambling tends to be treated by US law.  In many states gambling laws, they have outlawed running or operating an online gambling website, but they have not outlawed the practice of using one. This means that many websites use their headquartered location so that they are not subject to the first restriction, but due to the second clause, bettors can use them.
Who Can Play At Missouri Online Gambling Sites?
When the Missouri online gambling site in question is located outside of the United States, the general rule is that everyone can use it. That's why they are set up the way they are - so that as many people can use them as possible.
Taxes On Gambling Winnings In Missouri
When it comes to gambling winnings, it is incredibly important that, if you win any money from gambling, you declare it as income when reporting your taxes. This is a key thing to keep in mind when it comes to taxes - nobody wants the IRS at their door. Gambling winnings are taxable, so make sure you report them.
Gambling Revenue In Missouri
For the Missouri state lottery, the revenue goes to help improve education outcomes among K-12 kids. This is a good use of money, but it raises two questions. First, could it be more efficient to raise that money by taxing people that have it, instead of gambling, which is overwhelmingly done by regular people. Second, it raises the question of how much good could be done with the revenues from regulating more forms of gambling than just the lottery.
Future Of Missouri Online Gambling
Support for state-regulated Missouri gambling sites has seen consistent growth over the years. The Missouri Senate attempted to regulate the industry during the 2022 legislative session but ran out of time. Despite those failed efforts, it is believed that the future for online gambling has never been brighter in Missouri. It is expected that Missouri legislators will renew their debates over online sports betting and gambling during the 2023 session.