Indiana Gambling Sites In 2023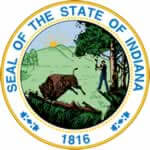 Legal Indiana gambling sites tend to be a mixed bag for the moment. In late 2019, the state launched its first regulated sportsbook - the biggest expansion of gambling in Indiana since the first casino gaming licenses were issued in 1993. Indiana's government trends more conservative than some of its neighboring states, and more conservative governments tend to look less favorably on gambling. Despite that, Indiana has 15 thriving casinos offering poker, slots, table games, sports betting, and everything you could ask for in a casino.
The biggest gap in Indiana's legal gambling is the lack of available state sanctioned Indiana online gambling sites. Casino gaming is legal and supported, but the Indiana code explicitly prohibits online gambling, with the exception of sports betting. Even with this prohibition, online gambling is immensely popular in Indiana, with most players electing to bet online via international gambling sites. Despite Indiana law, these international Indiana online gambling sites are completely legal because they aren't subject to Indiana jurisdiction. This page will cover everything you need to know about legal gambling in Indiana, both online and at brick-and-mortar casinos.
Largest Gambling CitiesBloomington, Indianapolis
Number Of Land Based Casinos15
Gambling Revenue70.85 Million
State Licensed Sports BettingYes
Mobile Betting OptionsSports Betting
Best Indiana Gambling Sites
Best Indiana Gambling Sites
Indiana has 14 different casinos and numerous Indiana gambling sites, some of which are based in-state and some of which are based in other countries entirely. Here at USAOnlineGambling.com, we review all of these different avenues for gambling to ensure that our readers have the best possible gambling experience. All of the sites we recommend have their own unique merits and advantages, but there are several universal qualities they all must share to get our stamp of approval.
All the sites we recommend are completely legal and safe for players. They offer easy and fast payouts and deposits, valuable bonuses, and most importantly, they have a bulletproof reputation with their player bases. Our process when making reviews for US gambling sites filters out all the websites that seek only to exploit players and profit off a low-effort, forgettable product. The sites we recommend all merit consideration from players because they meet or exceed industry-wide standards in these categories and have pristine track records of success. There is some subjectivity involved in choosing the ideal gambling site, but there is nothing subjective about avoiding mediocre sites entirely.
How We Pick The Best Indiana Gambling Sites
All of our sites offer great deposit bonuses for new and returning players.
All recommended sites have a great reputation with their players.
Gambling sites must have a wide selection of betting types for whatever categories of gambling they support.
Customer service must be available full-time via multiple methods.
Security is a must at our sites, and we don't recommend any sites unless their security is top-notch.
Is It Legal To Use Bovada In Indiana?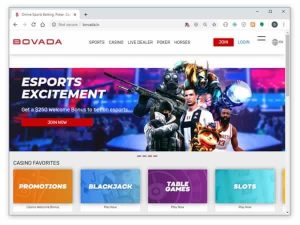 Indiana has a ton of interesting betting opportunities. For example, sports betting is legal in Indiana, so Hoosiers bettors can hang out not just at websites like Bovada, but at the major state sanctioned sportsbooks. However, what if you wanted to play roulette online? For that, you'd have to use something like Bovada. Bovada's legal status in Indiana is pretty interesting, but the quick and dirty understanding of it is that while they would not be allowed to offer their services if they were located inside the state, they are not located inside the state. Similarly, there are no laws preventing bettors from using their website. This is the basic business model of Bovada - their location keeps them out of trouble, and the states don't specifically prohibit using their services.
Mobile Gambling In Indiana
Mobile gambling in Indiana is pretty limited in terms of state-licensed options. Mobile-accessible online sportsbooks like FanDuel and DraftKings are the only option available to players right now. Thankfully, gambling sites based in other countries are still legal for players, and these sites feature well-optimized mobile sites that offer access to their full range of features and activities. The companies that operate these websites prioritize mobile gaming heavily; they can't offer specialized apps in American app stores, but their mobile sites function identically to how an app would.
Deposits At Indiana Casinos
With so many casino options available for Indiana players, it's hard to know what the best deposit option at Indiana gambling sites is in 2023. For many, this will be credit cards, but other options are also available.
Credit Card Deposits At IN Casinos
| Method | Minimum | Maximum | Fee | Time Frame |
| --- | --- | --- | --- | --- |
| Visa | $25 | $5,000 | 7.50% | Within Minutes |
| MasterCard | $25 | $5,000 | 7.50% | Within Minutes |
| American Express | $25 | $5,000 | $5,000 | $5,000 |
| Discover Card | $25 | $5,000 | 7.50% | Within Minutes |
Most credit cards are going to have similar deposit minimums and maximums for the average player. High rollers can be extended credit in different ways, but they'll have concierge service to make that easier.
Other Deposit Options At IN Casinos
| Method | Minimum | Maximum | Fee | Time Frame |
| --- | --- | --- | --- | --- |
| Money Order | $300 | $9,000 | 8.50% | 3-5 Days |
| Wire Transfer | $500 | $10,000 | 8.50% | 3-7 Days |
| Person to Person | $100 | $600 | None | Next Business Day |
Mobile Sports Betting Apps
Several casino sportsbooks in Indiana also partner with an online sports betting provider, and major online providers offer downloadable apps. The two largest online sportsbooks in Indiana are the DraftKings sportsbook at the Ameristar Casino and the FanDuel sportsbook at the Blue Chip Casino. Each of these providers offers a downloadable mobile app and their Indiana operations alone average over $50 million in monthly handle. International sportsbooks can also be accessed via a mobile device through their optimized mobile sites. While these mobile sites aren't downloadable as an app, their interface is optimized for touch screens in a way that allows them to function exactly as an app would.
Mobile Casinos Apps
Indiana doesn't have state-licensed online casinos, and international gambling sites can't offer downloadable apps to American players, so there are no real money casino apps in Indiana. International gambling websites do feature mobile sites that are developed to emulate a mobile gambling app and offer a great variety of options for players. Mobile users are automatically redirected to the mobile site after entering a site's web address. There some free play casino apps that offer a simulated gambling experience, but these free play games lack the excitement and risk of real money games.
Real Money Online Gambling Sites In Indiana
Users of Indiana's gambling sites can wager and win (and lose) real money. Depositing money for an online gambling site is easy, as most sites accept traditional debit and credit cards, wire transfers, and cryptocurrency. Withdrawing is slightly more limited because banks aren't legally allowed to process payments from these gambling sites, so cryptocurrency is the ideal method of withdrawal. Crypto transfers process quickly and once they're processed, they can be moved directly into a normal bank account. Real money gambling sites also offer a wide variety of promotions to boost player deposits—things like deposit matches or free play credits.
Free Online Gambling In Indiana
Aside from the free casino apps, many gambling sites offer players the option of testing their games with a simulated bankroll so they can gain an understanding of each game's systems and an understanding of its expected payouts. These free US gambling websites are great for building player confidence and trust. Indiana players can also enjoy free DFS games, including some tournaments with real cash prizes at stake. Even if there is no money at stake, the level of strategy involved in DFS games makes them fun to play.
Is Online Gambling Legal In Indiana?
Online sports betting was legalized in Indiana in 2019 with the passage of S.B. 552. All other forms of online gambling are interpreted as illegal per Indiana Code 35-45-5-3 and are classified as a level 6 felony—the lowest level of felony that can be reclassified down to a misdemeanor in certain cases. These gambling laws target providers rather than players, so there is nothing to worry about as long as your online gambling provider is not based in Indiana. Gambling with international websites is perfectly legal.
These international gambling sites are not subject to Indiana state law or to federal laws like the Wire Act. Because they are based in other countries, they are subject to the laws of their home country and no others. Indiana anti-gambling laws do not target players, so there is no legal barrier to registering and playing with these international gambling sites. The only requirement is that players at these global online gambling sites be at least 18 years old, and that they have proof of ID if requested. After the legalization of online sports betting, Indiana could consider legalizing online casinos in the near future, but there haven't been any efforts to do so yet.
Online Gambling Laws In Indiana
Gambling legalization in Indiana is fairly recent, with a state lottery being legalized in 1988 and riverboat casinos being legalized in 1993 after five years of contentious legislative debate. Interestingly, voters voted overwhelmingly in favor of a state referendum of gambling in 1989, but the referendum was non-binding and so the Indiana Legislature did nothing about it. When gambling was legalized, it was a hastily drawn up concession to the state's Democrat minority as a way to get them to sign off on a budget proposal with no tax increases. Casinos were expected to raise at least $100 million in taxes every year.
Sports betting was the next frontier broached by the Indiana Legislature, with S.B. 552 passing in April 2019. Online sports gambling was included in this legalization, and it has been extremely lucrative for Indiana. The runaway success of online sports betting could lead legislators to reconsider allowing other forms of online gambling in the coming years, but only time will tell.
Legal Gambling Age In Indiana
Indiana players must be at least 21 years old to gamble with a casino or sportsbook, as well as to play online DFS. Other forms of gambling are available to all players who are at least 18 years old. International gambling sites are available to players meeting the
minimum gambling age
- 18 years old for all forms of gambling, as they are regulated by their country of origin rather than by Indiana.
Lottery:

18

Parimutuel:

18

Casinos:

21

Bingo:

18

Online Poker:

18

DFS:

21

Sports Betting:

21
Where Are Indiana Gambling Sites Regulated?
The online sportsbooks based in Indiana are regulated by the Indiana Gaming Commission (IGC), which oversees all casino and pari-mutuel wagering facilities as well. The IGC is the main agency responsible for licensing and enforcement of gambling law. Indiana gambling laws are player-friendly by American standards, but strict by international standards. The most popular online sportsbooks in Indiana are:
Ameristar Casino
Blue Chip Casino
Belterra Casino
French Lick Resort
Rising Star Casino
International gambling sites are much more loosely controlled than in-state ones but are still regulated to ensure that sites aren't exploiting players. All major online casinos are held to strict standards for things like player account security and payout percentages on the games they offer. These international regulations are a good compromise between the draconian and restrictive nature of American gambling regulation and the anarchy of unregulated international online gambling.
Who Can Play At Indiana Online Gambling Sites?
People from all states can gamble online with the same international gambling websites available to Indiana consumers. They have access to the full range of online gambling options, including poker, blackjack, slots, sports betting, and everything else mentioned above. Online sportsbooks in Indiana are only available to people located within the state's borders, but they don't need to be state citizens. Chicago residents, for example, can place a bet with an Indiana online sportsbook by taking a quick 20-minute drive across state lines.
Taxes On Gambling Winnings In Indiana
Gambling tax in Indiana: 25% (federal) + 3.23% (state)
All gambling winnings are taxed by the federal government at a rate of 25%. Additionally, winnings are taxed as income in Indiana at a rate pf 3.23%, bringing the total tax rate to 28.23%. Even if you gamble online with a website based outside of Indiana, you should still report your winnings on your taxes, as failing to do so is prosecutable as tax evasion.
Gambling Revenue In Indiana
Indiana's casinos are generating hundreds of millions of dollars in revenue every month while producing nearly $1 billion in state taxes annually. Most of the tax money is split between the State General Fund, the Build Indiana Fund, and local distributions; these funds help cover secondary and tertiary education, police and firefighter pensions, general economic development, and enforcement agencies to oversee Indiana gambling. These revenues could increase greatly if the state were to legalize general online casino gambling.
Future Of Indiana Online Gambling
Now that online sports betting has blazed the online gambling trail (and been highly successful while doing so), Indiana could look to expand its gambling industry in the next two or three years. Adding Indiana gambling sites will likely increase tax revenues by tens or hundreds of millions of dollars annually. Indiana's funding liabilities have been decreasing in recent years, but many promises still go unfunded in the state and online gambling taxes could help overcome that shortfall. Given the popularity and success of Indiana's 14 casinos, legal online gambling appears to be only a matter of time.