Alaska Gambling Sites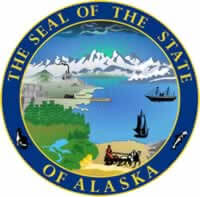 If you are looking at any type of Alaska gambling sites, then you have come to the right place. You will come across info on all aspects of gambling in Alaska such as sports betting, daily fantasy sports, horse racing, slot machines, live table games and much more. If you're looking to use any gambling site that is recommend by us here at USAOnlineGambling, there are things that you should know before getting started.
Legal Alaska online gambling can be done from anywhere inside the state. It is a rapid growing market as there are plenty of online gambling sites for people to enjoy. You will also come across some of the safest and most trusted ways to access the best in USA online gambling. On this page, you will learn everything from the legal gambling age to the laws of gambling in the state which is a necessity in order for you to enjoy it.
Largest Gambling CitiesKlawock, Metlakatla
Number Of Land Based Casinos2
State Licensed Sports BettingNo
Mobile Betting OptionsYes
Best Alaska Gambling Sites
There are things that you should keep in mind when you are searching for the perfect online gambling site. One of the most important things to look for is to see if it is safe and if it is trustworthy among the online gambling community. You should check out what other users of the USA online gambling sites are saying about it as well as that is always a good indication of what to expect. The mechanics of the site is just as important like how easy it is to deposit and withdraw money from your account. One more thing to look at is what kind of promotions and bonuses a site offers as a signup incentive as that can really increase your bankroll.
Best Online Poker Sites That Accept US Players
How We Pick The Best Alaska Gambling Sites
When picking the absolute best gambling sites, we take in many different factors that we think would benefit your experience. We look at things like how good their customer service is along with the reliability of the site and also what they have to offer.
Making sure the games on the site are responsive and reliable.
Check if the payment method is easy and safe.
Try out the gambling options they have to see if you enjoy them.
The promotions that they offer should be enticing for you to sign up.
The customer service should be flawless as they are dealing with your money.
Mobile Gambling In Alaska
Mobile gambling in Alaska is not regulated as of yet but there other options for you to be able to gamble online whenever and wherever you want. You can use any device you want from a smartphone to a tablet to a laptop. There are not any applications offered by these sites but if you are on the go, you can simply use your internet browser to access these easy to use sites.
Mobile Sports Betting Apps
Residents of Alaska could easily get to one of the many online sportsbooks through their smartphones. You will not be able to access them through any applications since there are none to download. Instead, you can access them through a web browser on your smartphone or tablet. All the USA mobile gambling sites are designed for the handheld devices we use everyday.
Mobile Casinos Apps
Similar to mobile sports betting, there are no applications available for you to be able to gamble from but you can access them from your web browser on your smartphone. You will have the same experience playing on your smartphone that you would playing on your desktop computer. These sites are all mobile-friendly and are easy to use from any platform.
Real Money Online Gambling Sites In Alaska
With all of these online casinos available, all of them deal with real money online gambling on their sites. They should be treated as real casinos as you can win, lose and withdraw real money. The good thing here is that because they are online, you can use different forms of payment as well such as everyday credit cards, cryptocurrency and money orders. You will get notified when you are going to use these sites that you are about to use real money.
Free Online Gambling In Alaska
Those same sites that offer gambling for real money, also offer free options for people who are either just getting started in gambling or for those that just want to play for the thrill. It's a great way for you to get your feet wet and get the hang of things before you actually start to risk money. Just like the real money games, you'll get a notification that you are about to play for no money. We like the idea of looking at free play gambling sites while learning different game strategies.
Is Online Gambling Legal In Alaska?
Online gambling in Alaska is not yet regulated except for daily fantasy sports which is. There should be no hesitation for you when you are setting your daily fantasy lineups. If you are looking to play poker or other online casino games, there should be no hesitation either as they are 100% legal to use freely.
The landscape has been changing, with more states with legal online gambling than ever before, and most other states figuring out how to take advantage of gambling revenues. So the future looks bright indeed.
Online Gambling Laws In Alaska
Online gambling laws in the state do not regulate online gambling of any kind except for daily fantasy sports. Alaska's laws do not specifically address online gambling, although you should make sure to check with a lawyer if you would like to gamble in the state of Alaska. We do know that nobody has been arrested for the simple crime of online gambling with an offshore casino or sportsbook, however.
Legal Gambling Age In Alaska
Within the Alaska state lines, it does not matter where or when you are going to gamble, there is legal gambling age that you should be aware of. If you are 18 years old, you are only allowed to play online poker. At 19 years old you could enjoy playing bingo and bet on sports. Once you turn 21 you can play the lottery, bet on horses, play at online casinos and play daily fantasy sports.
Lottery: 21
Parimutuel: 21
Casinos: 21
Bingo: 19
Online Poker: 18
DFS: 21
Sports Betting: 19
Where Are Alaska Gambling Sites Regulated?
Being that the online gambling sites are not regulated in Alaska might sound discouraging, but it really is not. Most of the online gambling sites are regulated in either Canada or Costa Rica. When using these sites you can always check for sake of mind where they are regulated but as long as they are regulated one way or another, you are good to go.
Who Can Play At Alaska Online Gambling Sites?
If you are in the Alaska state lines, you are able to use these sites no matter. It does not matter if you are not a resident of Alaska, being in the state lines permits you to use these online gambling sites. Residents of any state are able to use these online gambling sites.
Taxes On Gambling Winnings In Alaska
In Alaska, there is a 33% tax rate that is applied to any gambling in the state. The online sites do not provide you with the tax form for your winnings so it is always important to keep track of your winnings and losses. This means that you will want to report it to the IRS yourself, because the last thing anyone wants is an audit, and that goes double for anyone making serious income from an online sportsbook or online casino. Make sure you pay your taxes.
Gambling Revenue In Alaska
Since Alaska has not regulated online gambling, there is no revenue to be made on any gambling activities here. Estimates show that Alaska gambling revenue would turn a slight profit but there isn't much hope for an expansion. While some states are taking in hundreds of millions in gambling tax revenue, Alaska does not seem interested in going that route anytime soon.
Future Of Alaska Online Gambling
Alaska currently has no access to state-regulated online gambling in any form, but that could change in the 2023 legislative session. AK HB 385 is up for debate in the Alaska state legislature, and it would regulate mobile and online sports betting as well as daily fantasy sports at the state level. Given Alaska's geography, the only way to regulate sports betting in the state would be via mobile apps, since so much of the state is functionally inaccessible from other parts of it. If this bill passes, it would be a giant step forward for gambling in Alaska. For now, Alaska gambling sites are the way to go.