2023 Georgia Online Gambling Sites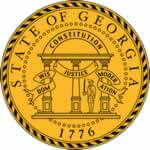 Georgia gambling sites in 2023 offer players the chance to join online casinos, sportsbooks, poker rooms, and more. GA residents can join many different styles of online gambling sites, with different websites ranking out the best depending on the category of online gambling in Georgia. This page will help Georgia residents find the best gambling sites for them, with our staff's decades worth of experience lending their expertise to beginners and veterans alike. Also available on this page will be reviews of Georgia gambling sites regarding their mobile compatibility, legality, and how to gamble with real money in GA.
Largest Gambling CitiesAtlanta, Brunswick
Number Of Land Based Casinos1
State Licensed Sports BettingNo
Land Based Poker RoomsZero
Best Online Poker Sites That Accept US Players
Best Georgia Gambling Sites
The best online gambling Georgia sites will have a variety of everything gambling-related, with top-rated providers like Bovada, BetOnline, and Ignition giving players many options to deposit, games to play, and when getting paid out. Ignition is a top option among online casinos in GA because of their slots, table games, and poker games, while Bovada and BetOnline provide GA players with elite sportsbooks in addition to their highly rated casinos. The criteria for how we pick the best gambling sites in Georgia are listed below.
How We Pick The Best Sites For Online Gambling Georgia Residents
Going to trusted and high profile betting sites.
Finding secure payment options for gamblers
Looking for the most betting options and games
Reliable customer service and communication
Listening to friends and other gamblers of the sites.
Overview For Using Bovada In Georgia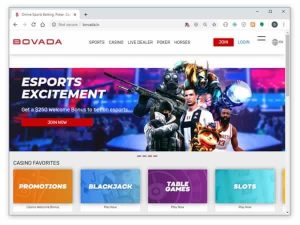 Bovada is an internationally recognized and used gambling website that is at or near the top of nearly all the rankings of gambling sites in Georgia. With high marks in so many of the most popular categories of gambling in GA, Bovada is a great choice for players looking for either an all-in-one gambling destination or a site with more specialized sections for online gambling in Georgia. This section can be used as a quick review of Bovada in Georgia, or players can go through our Bovada sportsbook review or Bovada casino review for more detailed analysis. All players at Bovada must be at least 18 years old in GA.
Is It Legal To Use Bovada In Georgia?
The first thing players need to know about Bovada is that it is legal in Georgia. Georgia gambling laws bar state-based online casinos, sportsbooks, and other online gambling sites from operating within state lines, but Bovada is international and subject to federal law as a result. Federal gambling laws allow Bovada and other international gambling sites to operate as foreign businesses because of international trade agreements. Those laws were not necessarily with Georgia online gambling sites in mind, but the loophole has allowed Bovada to operate legally in GA since it was founded in 2011.
Bovada Banking Info In Georgia
Real Money Gambling and Free Gambling Available in GA
Real Money Deposit Methods Accepted: Bitcoin, Ethereum, and More Cryptos + Credit Cards (Visa, Mastercard, Amex) + Bank Transfers
Real Money Payout Methods Used: Bitcoin, Ethereum, and More Cryptos + Bank Transfers + Check by Courier
Crypto Sports Betting Bonus: 75% Match up to $750
Crypto Casino Bonus: 125% Match up to $1,250 (Available Three Times)
Traditional Sports Betting Bonus: 50% Match up to $250
Traditional Casino Bonus: 100% Match up to $1,000
Poker Bonus: 100% Match up to $500
Bovada Casino Info In Georgia
Slots (Hundreds of Options): Hot Drop Jackpots, Progressive Jackpots, Automated Slots, and Multi-Reel Slots
Table Games: Blackjack, Roulette, Baccarat, Craps, Pai Gow, and Dice Games
Live Dealer Games: Blackjack, Roulette, Baccarat, and Super Six
Full Mobile Casino
Bovada Sports Betting Info In Georgia
Sports Offered (40+): Football (NFL, NCAAF, CFL, XFL, and USFL), Basketball (NBA, NCAAM, CBA, G-League), Baseball (MLB, College Baseball, KBO, NPB), and tons of other sports and leagues
Betting Types: Moneyline, Spread, Total, Parlays, Prop Bets, Teasers, Round Robbins, Futures, and More
Unique Bets in the Bovada Sportsbook: Political odds (i.e. betting on elected officials) and Entertainment Odds (the Oscars, Social Media Specials, TV Shows, and Celebrity Boxing)
Basic Poker Information At Bovada In Georgia
Types of Poker: Texas Hold'em, Omaha, Omaha Hi/Lo
Poker Betting Options: No-Limit, Pot-Limit, and Fixed-Limit
Poker Tournaments: Knockout Sit & Go, Turbo, High Roller, and Weekly Tournaments
Bovada offers downloadable poker software, mobile poker, or internet-based poker in GA
Mobile Gambling In Georgia
Mobile gambling in Georgia is as easy as typing in the name of your online casino, sportsbook, or other gambling site into your phone's internet browser and signing in. Georgians can use some of the best mobile gambling sites in the US, with no downloads, restrictions, or overall hassle to deal with. The sites for mobile gambling are all optimized for phones, tablets, and any other smart device. There are no legit mobile gambling apps in GA, but players can look to other states to realize that they are not missing much. Whether it is a sportsbook or casino app, players often have issues with compatibility, accessibility, and download speeds. That issue is avoided altogether by using Georgia mobile gambling sites like Bovada, Ignition, or BetOnline that don't require downloads.
Mobile Sports Betting Apps
The Peach State has yet to authorize any state-sanctioned sports betting operators, meaning that residents and tourists alike who which to participate in sports betting will have to use online betting operators. These betting sites may not offer sports betting apps, but they do run using HTML meaning they are compatible with all mobile devices. These sportsbooks offer betting lines for sports bettors of all kind betting lines as well as a wide array of sports for sports bettors in GA to participate in. Mobile sports betting in GA is very much a possibility for all residents and tourists alike.
Mobile Casinos Apps
Since Georgia does not host online state-sanctioned gambling operators, there may be very few apps available to GA residents looking for casino gambling.  The good thing is, the Georgia online casino sites offer a lot of options for residents to use their mobile devices for casino gambling. These sites tend to use HTML making them compatible with most mobile devices without the need to download an official app. These sites host a slew of casino games for GA residents. These sites are also compatible with a number of mobile devices including android and apple products.
Real Money Online Gambling Sites In Georgia
Real money online gambling sites in Georgia give players the opportunity to bet with Bitcoin, Ethereum, Credit Cards, or with a myriad of other depositing methods. Players can use the types of deposit and withdrawal methods at real money casinos in GA like Ignition or at real money sportsbooks such as Bovada. All sites on this page that accept Georgia residents have been tested and proven to be some of the best real money gambling sites in more than just the Peach State, but the entire country.
Free Online Gambling Sites In Georgia
Free online gambling sites in Georgia are a great way for players to learn about a given online casino or sportsbook without anything on the line. Major betting sites that are available for free online gambling in the US in every state accept Georgians. One example is Bovada, where players do not even have to sign in to try many of the online casino games in GA. Those types of free gambling sites are a great way to get a read on a casino before transitioning to real money or for players to learn how to play a new game.
Is Online Gambling Legal In Georgia?
Online gambling is very much legal in the state of Georgia. Although GA has yet to regulate any state-sanctioned gambling operators, there is no law written in Georgia's legislation that forbids online gambling. This means that casino gambling, sports betting, and online poker are all very much allowed in the state of GA and residents of the Peach State can participate in these games through online gambling sites. There is no shortage of online gambling in GA so residents and tourists alike can gain the same level of intense games of chance that would be found in a land-based casino without the need to travel.
Online Gambling Laws In Georgia
Georgia has no regulated state-sanctioned online gambling operators available in their state as they have yet to regulate gambling of any kind within the state. The only things available in the state of GA is purchasing lottery tickets online and bingo. This means that in order to participate in gambling in Georgia it must be done so through online gambling sites that are not regulated by legislation in the state. These sites are easy to use, widely available, and are the only way Georgia residents are able to participate in casino gambling without leaving the state.
Legal Gambling Age In Georgia
Since GA has yet to officially regulate online gambling, the
legal gambling age in the US
of 18 years old is in place at onling gambling sites in Georgia. The GA legal lottery age is 18 and its bingo age is also 18. This means that if you plan to play online bingo or purchase lottery tickets online, you only need to be 18 years or older. If you wish to participate in other forms of online gambling such as sports betting, online casinos or online poker, the entry-level age must also be 18 years or older. The legal gambling age in GA for DFS is 21 years old.
Lottery:

18

Parimutuel:

18

Casinos:

18

Bingo:

18

Online Poker:

18

DFS:

21

Sports Betting:

18
Where Are Georgia Gambling Sites Regulated?
Georgia does not have any state-sanctioned gambling sites. GA has not successfully passed any legislation to allow regulated online gambling. This means that in order to participate in online and mobile gambling within the state of GA, residents must use online gambling sites that are not regulated by the state. GA has not given any indication of brining regulated gambling operators to the Peach State. Until GA lawmakers present online gambling in a house bill and it is voted on and approved by the Governor, GA will continue to not host any state-sanctioned online gambling operators.
Who Can Play At Georgia Online Gambling Sites?
Offshore gambling sites that take Georgia players accept everyone that is at least 18 years old. There are really no other major requirements for gambling online in Georgia, as those offshore sites are legal provided that they enforce the legal gambling age in GA. Once signed up, players have total access to any types of gambling offered at these sites.
Georgia Gambling Laws Timeline
2023: Senate Bill 57, House Bill 380, and SR 140 all died during the legislative session, with HB 237  eventually dying because of a lack of action.
2022: House Bill 86 was proposed that would have legalized mobile sports betting. Senate Bill 142 was proposed as well, with one notable restriction stating GA residents could not bet on in-state schools. Senate Resolution 135 was also proposed but died in the chamber.
2020: Pre-Covid, lawmakers proposed Senate Bill 403 to regulate online sports wagering through the GA Lottery Corporation. The bill failed as the pandemic began.
Taxes On Gambling Winnings In Georgia
According to the IRS, gambling winnings are considered taxable income. This means that if you are an online gambling Georgia resident you must report your winnings to the IRS. It is good practice to keep a record of your gambling winnings so that you will be able to have an accurate account of both gambling winnings and losses to report. This information will be asked for when you are completing your tax forms in the year and they ask for any revenue from gambling wins.
Gambling Revenue In Georgia
As Georgia has yet to regulate gambling, the state has no available way to benefit from revenue rough in through gambling. Until the Peach State approves legislation to bring state-sanctioned gambling operators to their residents, they will continue to lose millions of potential revenue every year. Georgia citizens instead tend to use online gambling sites that aren't operated within the state, meaning that all of the money being generated by residents is not being taxed by the local GA government. Until GA creates state-sanctioned gambling operators, there is no revenue from gambling in GA besides the lottery and bingo.
Future Of Georgia Online Gambling
The future of online gambling in Georgia is simple, it is coming. The real question is when and what type of gambling? Online casinos in the state have gotten little to no support at all by GA legislators, with the lack of in-person casinos a pretty clear hindrance towards online casino gambling getting legalized. The failure to offer online casinos in Georgia is not much of a surprise given the non-existent in-person casinos and the relative lack of online casinos in the US (less than 10 states offer them!).
On the other hand, the failure to offer regulated sports betting sites in Georgia is a black eye for many lawmakers. The number of states with legal sports gambling grows every year, with that number recently passing 30. GA legislators have already failed to pass online sports betting laws in Georgia in 2023, with that likely pushing any projections into at least 2025 and more likely 2026.
By the time 2026 rolls around, many of the online Georgia gambling sites that already accept residents will have player bases that have been with them for a minimum of a decade. Bovada will have taken players for 15 years, BetOnline for 22, and other sites like SportsBetting dating back nearly 30! The history and trustworthiness of these historic Georgia online gambling sites may even render future gambling laws irrelevant.