Texas Online Gambling Sites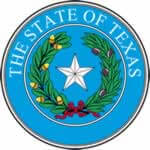 USA gambling online is immensely popular with Texans, even though the state itself has not taken the chance to offer it. There are nearly 29 million people in Texas, and the state is world-famous for its rugged individualism and pride. Those qualities have paid dividends for many Texas bettors, including celebrities like Jim 'Mattress Mack' McIngvale, who has both lost and won millions of dollars betting on his hometown Houston professional sports franchises. Despite the lack of state support, Texas is a huge gambling market. Betting on poker and sports are especially popular in Texas, as evidenced by heavy support for local sports organizations and the fact that the world's variation of poker, Texas Hold 'Em, is named for the state. This page will examine the online gambling sites that accept Texas residents, the best places to gamble in the state, and the legal situation of gambling in the state.
Gambling is an industry worth hundreds of billions of dollars annually, but it can be very daunting for first-time players looking to get a foothold and find online gambling sites accepting Texas residents. Come and learn the best gambling websites for Texas players, how to play bingo, poker, daily fantasy, and slots in Texas, the legality of sports and horse betting for Texas residents.
Betting On 2023 March Madness In Texas
Everything is bigger in Texas and that is certainly the case with all of the March Madness betting odds that you can find on Texas online betting sites. Specifically looking at March Madness futures odds, they open well before the college basketball regular season begins and shift throughout the preseason, regular season, and the tournament itself. Several Texas college basketball teams have strong March Madness odds each year including the Texas Longhorns, Baylor Bears, Houston Cougars, Texas Tech Red Raiders, and TCU Horned Frogs just to name a few.
Largest Gambling CitiesEagle Pass, El Paso
Number Of Land Based Casinos22
Gambling Revenue1.2 Billion
State Licensed Sports BettingNo
Mobile Betting OptionsDaily Fantasy
Best Texas Gambling Sites
We sort through the numerous available online casinos and gambling sites so you don't have to. For all the gambling sites we review, we check them thoroughly. There are numerous considerations that go into our reviews, including deposit bonuses and promotions, breadth of available options, payout rates, payout times, overall brand reputation, customer service, accessibility, the quality of the user interface, and many more. The sites that we recommend are trusted around the world and used by hundreds of thousands or even millions of people.
The USA online gambling sites represented on this website are the best of the best, with all the substandard, low quality or outright predatory garbage filtered out. The goal is not to funnel gamblers toward one site or another but to give our honest assessment of the benefits and drawbacks of each so that players can make the best decision based on their personal needs and preferences. For some players, Bovada may be the best option, while for others, it may be Slots.LV; our goal is to provide readers with the information they need to make their own assessments.
How We Pick The Best Texas Gambling Sites
Some of the most important criteria in determining the best Texas gambling sites are:
Trustworthiness
Bonuses and promotions
Accessibility for Texas players
Betting options tailored to Texas players
Deposit/withdrawal options
Customer service
Live dealer/live betting options
User interface
Payout rates
Payout speed
Is It Legal To Use Bovada In Texas?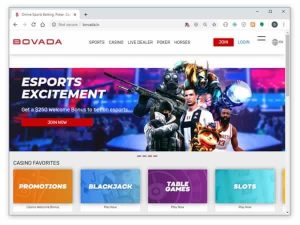 So, here's the basic way that the legality of Bovada in Texas breaks down. Strictly speaking, they aren't allowed to operate in the state, but their international location has allowed them to continue to do so. In addition, Texas has not taken any action to prosecute them or their users whatsoever. Texas exists in the same spot as a lot of other states - it is more or less prohibited for the websites to exist, but they don't really do anything about it, and they have never prosecuted the user of a website like this, nor has anyone ever been arrested in the Lone Star state for using an online gambling website. If you have further questions, contacting a lawyer is always a good idea.
Mobile Gambling In Texas
Texas law does not permit any in-state gambling firms to offer mobile gambling, but that law does not extend to international online casinos. These online platforms cannot offer actual apps through American app stores, but all of them feature fully functional and compatible mobile sites allowing players access to the full range of gambling options. These sites are functional with all modern smartphones and tablets and allow you to play your favorite games and win money while you're on the bus, sitting in the park, or in the bar with your friends.
Mobile Sports Betting Apps
The only sports betting apps available to bettors in Texas are those for daily fantasy sites like FanDuel and DraftKings. Both of those companies also operate online sportsbooks, but these sportsbooks are not accessible to Texas residents. Conventional sports betting is only available to Texas mobile users through international online sportsbooks like Bovada, BetOnline, and MyBookie, all of which offer mobile sites with access to their full range of features including live sports betting, prop bets, and more. Although the lack of an app isn't ideal, the user interface is still perfectly tailored to mobile users, and the odds and payouts are better than anything you would find at a brick-and-mortar retailer.
Mobile Casino Apps
Texas residents can download mobile 'casino' apps, but these are watered down free play games that amount to nothing more than an interesting distraction for the bus ride home. Like with sports betting, the only quality mobile play options come from international casino websites, which offer their users access to intuitive mobile sites. Mobile players on these sites have access to a full range of casino games, including poker, blackjack, slots, keno, roulette, craps, live dealer games, and more.
Real Money Online Gambling Sites In Texas
Online gambling sites can offer both free and real money online gambling options, but real money gambling is by far the more popular of the two options. Online gambling platforms offer a variety of different banking methods for players, but there are some commonalities worth pointing out. The fastest, easiest, and most secure method for both deposits and withdrawals with most gambling websites will be cryptocurrency like Bitcoin.
Other common options include regular credit and debit cards (although these are usually limited to deposits only because of federal laws preventing banks from handling gambling transactions), peer-to-peer money transfer services, bank wires, and e-wallets. Every gambling site will have its own rules governing minimum and maximum deposits and withdrawals, transaction processing times, etc. They will also each have their own promotions and bonuses, which can be a powerful method of boosting your bankroll.
Free Online Gambling In Texas
There are a number of free online gambling options for people who want to play but don't want to risk losing money. While these free options are comparatively less enjoyable and less developed than their real money counterparts, they do exist. Many major online casinos offer both real money and free play options for certain games, allowing you to either test a game's system or simply mess around.
Betting On The Dallas Cowboys To Win The Super Bowl
Team: Dallas Cowboys
Last Super Bowl Win: 1996
Odds To Win The 2022 Super Bowl: +3500
The Dallas Cowboys. America's Team. Dem Boyz. However you know them, the Dallas Cowboys are back in the saddle for 2022, with Dak Prescott under center after a playoff meltdown loss to the San Francisco 49ers. Prescott was electric in 2021, but the Cowboys crumbled in the Wild Card round regardless. The Cowboys are definitely in the running for the NFC East, one of the weakest divisions in football. They have an easy path to the playoffs if all goes well - can they take it?
Is Online Gambling Legal In Texas
Yes, online gambling is legal in Texas, so long as you gamble using an online gambling platform that is not based in the United States. Texas law does not allow the state to license any firms to offer online gambling, and state lawmakers have expressed strong religious aversion to expanding gambling options. Federal law (the Wire Act) prohibits players from using the internet to access legal gambling sites based in other states as well but does not apply to international online gambling.
These international legal online casinos offer a full range of exciting table games, card games, specialty games, slots, and casino games, as well as legal sports betting, legal political betting, and legal pari-mutuel wagering.  Mobile online gambling is also available for Texas residents as all of these international online gambling platforms offer fully featured mobile sites for both iPhone and Android. These mobile sites also function with tablets. Most also offer mobile users live betting options, including live in-play sports betting and live dealer casino games.
There is no way to stymy the population of online gambling, so the fact that there are no in-state options for Texas bettors likely costs the state tens of millions of dollars in annual tax collections and leads to hundreds of millions of dollars leaving the state. A handful of representatives have recognized this and proposed legislation to change it, but none has been successful so far. The most recent attempts to expand gambling in Texas have all died on in committee without being heard by the general assembly.
Online Gambling Laws In Texas
Texas online gambling laws are covered by Code 10, Chapter 47 of the Texas penal code, which declares that anyone gambling on a game of chance is in violation of Texas law. This chapter has been amended numerous times, including as recently as 2016 and 2017, when new laws were enacted providing for charitable and pari-mutuel gaming. Prior to those two acts, however, Texas gambling law had seen no substantive change since 2001.
Although the law does not mention online gambling specifically, the language is extremely broad to encompass all forms of gambling, and there has been staunch opposition to any further amendments. Texas gambling laws do not target players indirectly, but instead, target the providers who offer gambling services. It is likely that online gambling laws will loosen in the near future in Texas, but for now, it is as strict as most other Bible Belt states.
Legal Gambling Age In Texas
Texas's age laws on gambling are fairly standard, but the overall lack of in-state legal gambling options is disappointing. International online casinos accept all players who are 18 years old or older, and offer a wider variety of higher quality gambling options. Even for 21-year-old players, brick-and-mortar gambling in Texas is too underdeveloped to recommend right now. View the
legal gambling ages
for all 50 states.
Lottery:

18

Parimutuel:

21

Casinos:

21*

Bingo:

18

Online Poker:

21

DFS:

18

Sports Betting:

21
* = ship only
Where Are Texas Gambling Sites Regulated
Texas gambling sites are strictly regulated by the countries in which they are based. While these regulations aren't as archaically strict as the U.S.'s federal gambling laws, they are comprehensive enough to ensure that all major gambling sites are safe and fair for players. Sites are required to share financial reports proving that their payout rates meet industry standards. Online gambling regulations have some quirks—Bovada, for instance, doesn't accept players from Maryland or New Jersey—but for the most part, they are thorough, well-developed, and consumer-oriented.
Who Can Play At Texas Online Gambling Sites
Residents from all states can access the same online gambling sites as Texas residents. The only requirement for joining these websites is generally that a player is at least 18 years old, although some sites impose additional restrictions on residents from a handful of selected states. Players using online Texas gambling sites can play slots, table games, craps, sudoku, bet on sports and politics, and so much more. Most of these sites even offer bonuses for referring a friend, so don't be shy about recommending that one of your buddies join, even if they live in another state.
Taxes On Gambling Winnings In Texas
Online Gambling Tax In Texas – 24%
Gambling winnings in Texas are not taxed extra in addition to the federal 24% tax rate, which applies to all gambling winnings and is not progressive like income taxes are. Texas does not have a personal income tax of any kind, so federal tax rates are your primary concern. Any gambling losses can be deducted from your taxes up to the value of your total gambling winnings.
Gambling Revenue In Texas
Texas is the second-most populous state in the country, and a fully developed gambling industry would be something to behold. With a population of 28.7 million people, legal sports betting alone in Texas could handle roughly $4.3 billion in annual bets and collect $295 million in revenue. All legal gambling could be worth tens of billions of dollars collectively and generate tens or hundreds of millions of dollars in state taxes to go toward education, infrastructure, etc.
Future Of Texas Online Gambling
While the Texas Legislature has so far stood firm in its opposition to online gambling, the gambling climate around the United States has been slowly changing for over a decade. It is likely only a matter of time before one of the legislative efforts to regulate online gambling in Texas breaks through. The Dallas Mavericks, Houston Rockets and Dallas Cowboys threw their weight behind sports betting regulation but it wasn't enough in 2021. Texas Lt. Gov Dan Patrick was wildly against the idea of sports betting in 2021 but legislators have introduced their fair share of Texas gambling bills in 2023.
TX SJR 17 - create the Texas Gaming Commission to foster economic development and job growth and to provide tax relief and funding for education and public safety. This would permit sports betting at destination resorts.
TX SJR 30 - a constitutional amendment authorizing the Kickapoo Traditional Tribe of Texas to conduct gaming by executing a gaming compact with this state (companion to TX HJR 84)
TX HJR 84 - a constitutional amendment authorizing the Kickapoo Traditional Tribe of Texas to conduct gaming by executing a gaming compact with this state (companion to TX SJR 30)
TX HB 732 - adds stricter language to violations of gambling. Prosecution of the criminal offenses of gambling, keeping a gambling place, and possession of a gambling device, equipment, or paraphernalia.
TX HB 904 - modifies the definitions for purposes of gambling criminal offenses.