Arkansas Gambling Sites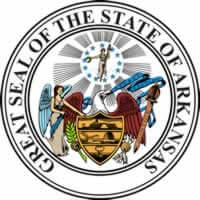 When it comes to legal Arkansas gambling sites, this page will act as your comprehensive source for all things related to the topic. While Arkansas does have a sizable casino industry, like other states in the Bible Belt, it has not been as open to the idea of USA online gambling. For the time being, the only state-licensed online gambling options in Arkansas are pari-mutuel wagering, daily fantasy sports, and sports betting which each have their own limitations.
Instead, Arkansas residents can bet online using internationally licensed Arkansas online gambling websites. These websites, while not licensed within the state of Arkansas, are still legal and accessible to players throughout the United States. Arkansas online gambling options include poker, blackjack, slots, sports betting, and more. So instead of making a trek to one of Arkansas's few licensed physical casinos, players can enjoy gambling from the comfort of their own home via their phone or desktop computer.
Largest Gambling CitiesLittle Rock, Fayetteville
Number Of Land Based Casinos3
Gambling Revenue$68.8 Million
State Licensed Sports BettingYes
Mobile Betting OptionsYes
Best Arkansas Gambling Sites
There are dozens of online gambling sites that take Arkansas players, even though there are no gambling site reviews to be made for betting sites based out of Arkansas.  Every site has its own pros and cons, but there are some universal baseline standards that all good gambling sites adhere to. Some players may prefer a site that caters mostly to sports bettors, while others might prefer to only play online poker, but all consumers demand a high-quality gambling experience. Hallmarks of a quality experience include top-notch customer service, high payout rates, and great security. The only sites we recommend are those that can meet or exceed standards in every one of those categories and more.
Best Online Poker Sites That Accept US Players
How We Pick The Best Arkansas Gambling Sites
Every site we recommend must have a flawless track record of consumer data security.
All our sites offer 24/7 customer support via multiple lines of communication.
For whichever betting types a site offers, its betting options must be competitive with the best companies in the industry.
Sites must have near perfect reliability, including advanced infrastructure to protect consumers in the event of a server crash.
Banking methods must be fast, easy, and accessible to all.
Is It Legal To Bet On Bovada In Arkansas?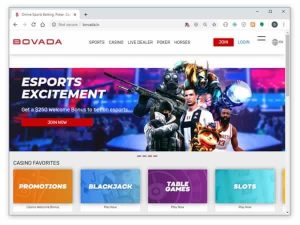 Bovada is one of the single biggest and most important online casinos around. Bovada offers everything from sports betting to poker to roulette and other games of chance. There are a lot of things any gambler can do at Bovada, but one big question supersedes them - is using Bovada legal? The legality of Bovada works the same way as the legality of many online casinos, which is to say, they mostly exist in a gray area. The United States tends to operate by criminalizing the people that offer online gambling, but not the people that use it. Bovada avoids the former by being located outside of the United States, and takes advantage of the latter by offering their website over the internet as a gambling platform, despite being located outside of the United States. We know of nobody who has been arrested simply for using an online gambling website like Bovada.
Mobile Gambling In Arkansas
Mobile gambling at Arkansas gambling sites is available on every mobile device, including smartphones and tablets. Arkansas has not yet authorized state-licensed mobile gaming, so for the time being, the only mobile gambling options are international online casinos and betting sites. These sites are not allowed to offer downloadable apps on American app stores, but they can offer specially developed mobile sites with access to their full set of features. These mobile gambling sites for US players are optimized for a touchscreen interface and function nearly identically to a dedicated app.
Mobile Sports Betting Apps
You can still bet on sports on your phone in Arkansas, but it must be done through international sportsbooks like Bovada. These online sportsbooks in Arkansas maintain mobile sites that are optimized for touch screen use and are accessible from anywhere. They recognize that mobile betting is massively popular, so they do everything they can to ensure that mobile players are well taken care of.
Deposit Methods At Arkansas Casinos
Deposit methods at Arkansas gambling sites are varied, although you can use most debit and credit cards with them. You can also use player transfers, person to person transfers, and money orders to get money into and out of Arkansas casinos.
AK Casino Deposit Methods
VISA – Has fees, fast deposits, easily processed
MasterCard – Has fees, fast deposits, easily processed
American Express – Has fees, fast deposits, not always available
Money Orders – Higher fees than cards, quick deposits
Wire Transfer – Generally less preferable than debit card, similar function
Mobile Casinos Apps
There are no casino apps in Arkansas outside of free play mobile games that attempt to emulate casino gaming without the element of risk and reward. Instead, like with sports betting, international online casinos invest heavily in developing optimized mobile sites for these players. Although these mobile sites are hosted within a regular browser, they are designed to function the same way an app would. Using the mobile sites of companies like Bovada and Ignition, players can play all their favorite casino games like poker, blackjack, and slots, from anywhere in the world with a reliable data or wi-fi connection.
Real Money Online Gambling Sites In Arkansas
It is possible to bet, win and lose real money gambling online in Arkansas. Major real money online gambling sites in Arkansas accept conventional payment methods like credit and debit cards or e-wallets for deposits, but cryptocurrency is generally the best financing option for players. Banks can't legally process payments from most international online gambling companies, but cryptocurrency offers an easy way to instantly move your winnings into a crypto account, from which it can be transferred into your regular bank account with ease. Cryptocurrency is also logistically easier for gambling sites, and sites often offer large deposit bonuses for crypto transactions to incentivize more players to utilize them.
Free Online Gambling In Arkansas
While there are plenty of free online gambling options in Arkansas, most of them are just toothless imitations of the real thing. Time waster casino gaming apps are fun for a few minutes, but without the promise of a real reward, they quickly lose their appeal. Many real money gambling sites allow players the option to play for free with a simulated bankroll, which is a great way to get a feel for a website's system before committing real money. Daily fantasy sports tournaments are another popular free gambling option. The combination of potential lucrative prizes and heavy strategy elements make DFS games the premier option for free online gambling.
Is Online Gambling Legal In Arkansas?
Yes, online gambling is legal in Arkansas, although a lack of state-licensed online gambling options means that most players will have to default to major international gambling sites for most forms of gambling. Arkansas only licenses two forms of online gambling: daily fantasy sports, and pari-mutuel wagering. Daily fantasy sports were legalized in April 2017 with the passage of HB 2250, with the only restriction being a requirement that DFS providers pay 8% of their annual Arkansas-based revenue as a licensing fee. Pari-mutuel wagering online is legal through multi-state online pari-mutuel platforms like TVG and Twin Spires.
If none of the state-licensed options appeal to you, or you simply want to expand your horizons a bit, international online gambling sites are also legal for Arkansas players. These international websites offer many advantages over their domestic counterparts, including better payout rates for most, if not all forms of bets, easy banking with cryptocurrency, and extra features like live sports betting, live dealer casino gaming, and adjustable wager levels. Although these sites aren't licensed under Arkansas state law, they are based in other countries, so Arkansas's jurisdiction does not matter. They are under the jurisdiction of their country of origin and not subject to restrictions of either state or federal law.
Online Gambling Laws In Arkansas
Gambling in Arkansas began with horse racing in the 1920s. From there, casinos began popping up in the town of Hot Springs. These casinos operated unimpeded for a time, but casino officials were indicted on several charges. Casino gambling in Arkansas was completely shut down in 1967, and the state didn't see casinos reemerge until the passage of Issue 4 in 2018. Issue 4 also included provisions for sports betting. Unfortunately, the legislature has not yet dealt with the issue of online gambling. Arkansas's gambling industry is still young, so online gambling sites in Arkansas could be regulated in the coming years, but for now, it remains off the table.
Legal Gambling Age In Arkansas
Legal gambling in Arkansas begins at 18 years old with the ability to purchase lottery tickets, play bingo, and wager on horse racing. Casino gambling is restricted to residents who are at least 21 years old, as are real money daily fantasy sports and sports betting. Gambling online with international websites is much simpler, as these sites utilize a universal legal gambling age of 18 years old. Although you don't need to prove your age to create an account, you will need to show a valid ID before you are allowed to withdraw winnings. If you don't provide this ID, your winnings will be forfeited.
Lottery:

18

Parimutuel:

18

Casinos:

21

Bingo:

18

Online Poker:

18

DFS:

21

Sports Betting:

21
Where Are Arkansas Gambling Sites Regulated?
The few state-licensed Arkansas gambling sites are regulated by state and federal law. Most Arkansas gambling sites are based in other countries, however, and these sites are regulated by their country of origin. International online gambling regulations offer much more freedom to players than the U.S.'s restrictive laws, but they are still heavily focused on protecting consumers. All major gambling sites, whether domestic or international, are held to strict standards for things like account security and payout rates to ensure that they adequately protect their users.
Who Can Play At Arkansas Online Gambling Sites?
The domestic websites for pari-mutuel wagering and DFS games that are available to Arkansas players are also available to a majority of American states. The international gambling websites that Arkansas players can use for other types of online gambling are available to players in all states, provided the player meets minimum age requirements and can provide proof of a valid, government-issued ID. Arkansas is also a great gambling destination for players from neighboring states Texas and Louisiana, which do not have any legal online gambling or sports gambling of their own.
Taxes On Gambling Winnings In Arkansas
Gambling winnings tax in Arkansas: 25% (federal) +3% (state)
All gambling winnings in the United States are taxed by the federal government at a universal rate of 25%. The state of Arkansas levies an additional 3% tax on winnings, bringing the total gambling tax up to 28% for players. This applies whether the money is won with an in-state Arkansas casino or with an international gambling website. While paying taxes is never fun, it is highly recommended that you report all gambling winnings on your taxes, as failing to do so is prosecutable as felony tax evasion and could land you a hefty fine or even jail time if you are audited.
Gambling Revenue In Arkansas
Because the only licensed gambling businesses in Arkansas are its tribal casinos, no casinos in Arkansas are required to publicly disclose financial data. Thanks to casino officials' comments, we know that sports betting has not produced much revenue for Arkansas, and because of the state's low population and less-than-ideal location next to Mississippi, we can assume that other forms of gambling revenue are likely limited as well—somewhere in the mid-tens-of-millions of dollars annually.
Future Of Arkansas Online Gambling
Jerry Jones's Legends Casino and Resort looks like it will be one of the most ostentatious and impressive casinos in the region, as you would expect from the infamous owner of the Dallas Cowboys. If the casino proves as popular as its price tag suggests, it could bring some much-needed capital into Arkansas's gambling industry. But until that happens, Arkansas gambling operators are treading water compared to competitors in other states. Especially after the economic downturn caused by COVID-19, Arkansas legislators are going to need to reconsider the economic benefits of Arkansas gambling sites and could consider regulating the entire industry to help make up for a projected budget shortfall.