Oregon Online Gambling Sites 2023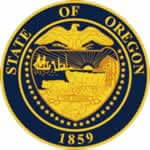 Welcome to a complete overview of legal gambling in Oregon. While residents can't pump their gas in Oregon, Oregon's robust gambling options have since grown to include tribal casinos, poker, bingo, a lottery, and sports betting. But while Oregon is a much friendlier state to gamblers than most, there are still some obstacles and caveats that bettors should be aware of at Oregon gambling sites.
This page will cover these caveats along with many other important Oregon gambling topics. It will cover both state-licensed and international gambling options for a variety of different activities, including poker, sports betting, casino gaming, and pari-mutuel wagering. Our goal is to consolidate as much Oregon gambling information as possible so that this page can be a one-stop shop for bettors and so that they can make the most informed possible decision about where to wager their money. Like most states, Oregon's laws can be arbitrarily restrictive of certain forms of gambling, but that doesn't mean that there aren't legal options available. The important thing is to understand the options you have at your disposal and the benefits and drawbacks they present.
Largest Gambling CitiesWarm Springs, Lincoln City
Number Of Land Based Casinos12
Gambling Revenue$1.25 Billion
State Licensed Sports BettingYes, but no college sports
Mobile Betting OptionsSports Betting, Daily Fantasy
Best Oregon Gambling Sites
There are numerous different gambling sites available to Oregon residents, with most being based outside of the United States. As almost all of these sites claim to be the best, it can be difficult for casual or even experienced gamblers to make a good decision about which site is best for them. Most people simply don't have hours of free time to do research on whether or not each gambling site is trustworthy. At USAOnlineGambling.com, we do all that legwork, so you don't have to. Through our review process, we filter out all the gambling sites whose claims to greatness are misleading or wildly off-base.
All the sites we recommend have been thoroughly screened to ensure that they meet certain universal quality standards—things like quality customer service and reliability. Once we have determined that they meet these standards, all we can do is provide our readers with the information they need to make a decision that suits their own needs, as gambling sites can have wildly different strengths and weaknesses that will suit different gamblers differently.
Best Online Poker Sites That Accept US Players
How We Pick The Best Oregon Gambling Sites
All our recommended gambling sites must be trusted by their users.
They must have an unblemished track record of data security.
Sites we recommend must have betting options that rank among the best in their respective categories.
We can't recommend sites that don't have the infrastructure needed to avoid complications during high traffic periods.
Customer service must be available 24 hours a day via multiple communication methods.
Is It Legal To Use Bovada In Oregon?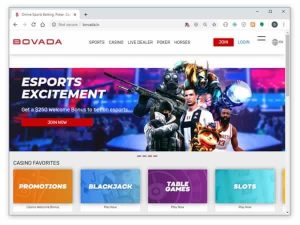 Bovada is one of the best online casinos around, and it provides some services that the state run sportsbooks lack. For example, the state run sportsbooks in Oregon prohibit college sports betting, which is a rough scenario for any Oregon Ducks fan to be in. However, at Bovada, that Ducks fan could place as many wagers as they wanted to on the Ducks. This is because the laws in most US states are targeted at the providers of gambling, not the consumers. The short answer is that as long as you are above the legal gambling age, there are usually not laws that prohibit your usage of the Oregon gambling sites, including Bovada.
Mobile Gambling In Oregon
There are a few available forms of mobile gambling in Oregon. The most commonly used mobile gaming platform in Oregon in the Scoreboard app for smartphones and tablets, which allows residents to bet on a limited number of professional sports leagues and events. Outside of Scoreboard, mobile gambling is restricted to online casinos, sportsbooks, poker sites, etc. that are based outside of the United States. Although these sites can't offer downloadable apps in American app stores, they have a broad range of features and offer mobile online gambling sites in the US that function nearly identically to a specialized app.
Mobile Sports Betting Apps
Oregon's only sports betting app is the Oregon Lottery-run Scoreboard app. While the convenience of an app is nice, Scoreboard is still working out a host of issues, including a recent shutdown due to a ransomware attack on the company that operates its sportsbook. International Oregon gambling sites can't offer downloadable apps to American players, but they do feature fully optimized mobile sites with interfaces that function identically to traditional apps and a wider variety of sports betting options than you would find even at a brick-and-mortar casino sportsbook. Mobile users of these online sportsbooks can benefit from the same deposit bonuses, which can top $1,000 in value, as desktop users.
Mobile Casinos Apps
The only actual casino apps available in Oregon are the free play ones that simulate casino games without actually offering the thrill of risking real money. Online casinos are explicitly outlawed by the state's code. International Oregon gambling sites are still legal because they don't fall under Oregon jurisdiction, so that is the preferred way to play for most Oregonians. These international sites can't offer downloadable apps to American players, so they have prioritized developing reliable, well-designed mobile sites with access to their full array of desktop features. These mobile sites are accessible from anywhere with a reliable wi-fi or data connection.
Real Money Online Gambling Sites In Oregon
Oregon players can deposit, win and lose real money with both the state-run Scoreboard app and with Oregon gambling sites based all around the world. For deposits, both in-state and international gambling sites accept traditional payment cards like VISA and MasterCard. Many real money gambling sites for Americans also accept cryptocurrency like Bitcoin, which is generally their preferred transaction method. Withdrawals can be more complicated, as domestic banks aren't permitted to process payments from international gambling sites. Instead, players are recommended to withdraw using cryptocurrencies, which are faster, more secure, and more convenient for moving the money quickly from your gambling account into your actual bank account.
Free Online Gambling In Oregon
There are a handful of free online gambling options in Oregon, but only a few that actually offer the chance to win real money.  Free casino games and poker apps on app stores offer a fun approximation of what actual gambling is like, but without the risk factor, they quickly grow stale. Many actual online casinos offer free versions of their paid casino games so players can practice and get acquainted with systems before risking real money. The best aspect of free gambling sites in the US is likely not the winnings as those are rarely offered, but instead the experience and trust the players can gain when trying out the free versions of the many Oregon gambling sites available.
Is Online Gambling Legal In Oregon?
There are two forms of online gambling with limited legality in Oregon—pari-mutuel wagering and sports betting—but online gambling is largely illegal in the state. In fact, Oregon is one of the only states in the union that explicitly bans online gambling. ORS 167.109 states that nobody in the state can knowingly accept payment to facilitate an online wager. ORS 462.162 (pg. 50) establishes that off-track horse betting is an exception to this prohibition of online gambling, authorizing the Oregon Racing Commission to dictate circumstances in which online pari-mutuel wagering is appropriate.
The language of these laws only affects operators though, and spares players the wrath of the law. As a result of the specific language used, the act of gambling online is legal, while the act of accepting bets online is illegal—an important distinction. Oregon's code of laws has no authority to ban Oregon gambling sites located outside of the United States, so Beaver State players can still gamble legally as long as they do it through one of these alternative platforms. Gambling winnings earned with these international sites are still taxable as income, so players should keep detailed accountings of their winnings as well as their losses. See our full list of states with legal online gambling.
Online Gambling Laws In Oregon
Oregon gambling dates to the 1940s, when Portland Meadows opened up as the state's premier horse racing track. Gambling options in Oregon have gradually expanded since then, with charitable and social gaming being added in the 1970s and a state lottery and tribal casinos being regulated in the 1980s. There were several attempts in the 1990s and 2000s to regulate nontribal casinos, but these measures were overwhelmingly opposed by Oregon voters. Online horse betting was declared legal in 1997. Oregon actually offered online sports betting before the Supreme Court struck down the Professional and Amateur Sports Protection Act; the first online sports betting platform in the state was shut down in 2007 before the state launched the current Scoreboard app in October 2019.
Legal Gambling Age In Oregon
Legal
gambling ages
in Oregon starts at 18 years old, but players must be at least 21 years old to bet on sports through the Scoreboard app or to participate in any form of gambling besides bingo at casinos. Gambling websites based in other countries have much simpler universal age requirement, with most requiring only that players be at least 18 years old and provide proof of government-issued ID.
Lottery:

18

Parimutuel:

18

Casinos:

18-21

Bingo:

18

Online Poker:

18

DFS:

21

Sports Betting:

18-21
Where Are Oregon Gambling Sites Regulated?
The Scoreboard app is regulated by the Oregon Lottery and the state of Oregon receives the majority of its revenues. TVG is owned and operated by Betfair, but because it operates in states throughout the U.S., it is subject to federal gambling laws. For sites based outside of the U.S., they are regulated by their country of origin. Generally, international gambling sites are more loosely regulated than those in the U.S., but they still have strict controls to ensure that players receive fair payout rates and adequate data security.
Who Can Play At Oregon Online Gambling Sites?
The Scoreboard app is geo-fenced to Oregon's borders, but all other international gambling sites are accessible from anywhere. Players in Oregon can play at these sites, as can players in Washington, California, Montana, Idaho, etc. As long as a user meets a the minimum gambling age requirement (generally 18 years old) and can provide a valid form of government-issued ID, they are free to wager and win real money at global online gambling sites.
Taxes On Gambling Winnings In Oregon
Gambling tax in Oregon: 25% (federal) +5 to 9.9% (state income)
Oregon taxes gambling winnings as income, except for prizes offered by the state lottery that total less than $600 in value. Winnings are additionally subject to a 25% federal tax, regardless of how much is won. Oregon does deduct gambling losses up to the same amount as winnings, but state lawmakers have recently considered repealing this provision. Even fi you win money gambling with an international website, it is strongly recommended that you report your winnings on your taxes. If you fail to do so, you can be prosecuted for felony tax evasion.
Gambling Revenue In Oregon
Tribal casinos in Oregon are not required to publicly disclose financial information, so it's impossible to be certain exactly how successful they are. The Scoreboard app, which is run by the Oregon Lottery, fell woefully short of expectations in the 2020 fiscal year, but the lottery itself has been very successful, with $1.25 billion in sales in 2019. One study estimated that Americans gambled a total of $150 billion per year, which averages out to $458.72 per person. With Oregon's population of 4.2 million, that would amount to over $1.9 billion in annual gambling handle.
Future Of Oregon Online Gambling
Although Scoreboard has been a disappointment for Oregon, the state seems to have a bright outlook for the future of online gambling. A thriving casino industry already exists in the state and the development of Scoreboard at least established a precedent that the legislature is willing to support the regulation of some types of online gambling so long as it can monetize it. Future developments for Oregon gambling sites will likely need to work in conjunction with Oregon's tribal casinos, who could benefit greatly from partnering with third-party companies like William Hill to offer online gambling throughout the state. Currently, the state legislature is considering SB 1503, which would regulate collegiate sports betting in the state, but is not looking at full online gambling expansion.