Delaware Online Gambling Sites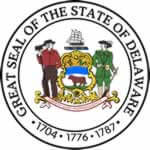 Welcome to USAOnlineGambling.com, your source for everything you need to know about Delaware online gambling sites. Gambling in Delaware traces back to prior to the formation of the United States, with horse racing finding immense popularity in the mid-18th century and a peer-to-peer wagering market developing around it. Possibly as a result of that long history, Delaware now has some of the friendliest gambling laws in the country, behind only casino industry giants New Jersey and Nevada.
Delaware residents have more gambling options than most people, as their state is one of only a few in the entire country to have fully legalized online casino gambling. However, Delaware online gambling websites are unique, as the state sanctions only in-person betting. Still, with only three casinos in the entire state and a population of less than a million people, Delaware's in-state gambling options are limited compared to the wealth of options offered by Delaware online gambling sites based all around the world. This page will help Delaware users navigate both the in-state online gambling options and these better-known USA online gambling sites.
Largest Gambling CitiesWilmington, Dover
Number Of Land Based Casinos3
Gambling Revenue$24.46 Million
State Licensed Sports BettingYes
Best Delaware Gambling Sites
Our reviews for online gambling sites thoroughly examine many of the best Delaware gambling sites, both in the state of Delaware and around the world, eliminating those that don't meet reasonable standards that all players should expect. These universal standards include things like data security, customer trust, and of course, the quality of the available gaming options. After we have gone through the process of weeding out the websites that don't meet our high baseline expectations of quality, determining the best website becomes subjective for each individual player, so we instead aim to give gamblers the information needed to come to their own conclusions about the best USA gambling sites to use.
Best USA Online Sportsbooks
Best USA Online Poker Sites
Rank
Poker Site
Promotion
Highlights
Visit
1
2
How We Pick The Best Delaware Gambling Sites
Every gambling site we recommend must have a perfect track record of consumer safety.
Customer service must be available at all hours through multiple lines of communication.
For whichever types of betting our recommended sites offer, their options must be among the industry's best.
Sites must be easy to use with an accessible user interface.
Payout rates must be at or above industry standards, because no gambler plays to lose.
Is It Legal To Use Bovada In Delaware?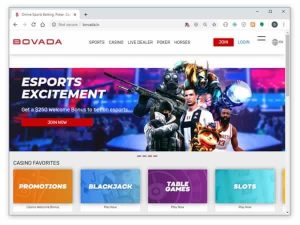 So, let's say you're an ardent fan of the University of Delaware. You love the Hens, you want to place a bet on their basketball team, and you want to use Bovada to do it. One problem: you're not sure it's legal. Well, here's how that works. The basic reality of Bovada's situation is that they are located outside of the United States. This is important because it is not allowed for anyone to offer sports bets and casino gambling over the internet in many US states. However, in those same states, it is not criminalized to use websites like this. That's the basic contradiction that Bovada relies on in order to provide the services that it does - you are allowed to use them, but they cannot exist within the United States. That is why the online sportsbooks and casinos all tend to be located outside of the States. However, Delaware is a notable exception to this rule. In Delaware, bettors are prohibited from the use of Bovada by Bovada themselves, which does not accept players from the state.
Mobile Gambling In Delaware
Delaware's mobile gambling options are much better than those in other states. With three in-state casinos offering online gaming, there are plenty of competitors to the international gambling sites available throughout most of the country. The international sites still win out in terms of quality and depth of offerings, but Delaware is at least one of just three states to offer full mobile casino apps. Mobile players in the state can choose between the Delaware casino apps and the mobile sites of international online casinos. Although the international sites offer better functionality and feature sets, both are great options.
Mobile Sports Betting Apps
Online and mobile sports betting options are available in Delaware. Mobile players can still bet on sports, but they must do so through international sportsbooks. These international websites can't offer downloadable apps, but they do have fully functional mobile sites with an interface optimized for touch screen devices like phones and tablets. These mobile sites offer access to the same extensive range of features as their desktop counterparts.
Mobile Casinos Apps
Delaware's two largest casinos, Dover Downs and Delaware Park, both feature mobile casino apps. Delaware's third casino, Harrington Raceway Casino, has online betting but it is restricted to a Netscape-like antiquity of a website. While downloadable apps are nice, none of these casinos can offer the same quality of gaming experience as their international online casino counterparts can. International websites can't offer downloadable casino apps to American players, but the best ones all feature a fully optimized mobile site with access to their full range of casino gaming features. These mobile sites function nearly identical to a traditional app, down to a touch screen-focused interface.
Real Money Online Gambling Sites In Delaware
You can wager, win and lose real money at gambling sites in Delaware, as well as international gambling sites based all over the world. The primary banking methods for these real money online gambling sites are debit/credit cards and cryptocurrency. The vast majority of online casinos accept traditional payment cards for deposits, but international sites usually require an alternative transaction method for withdrawals. This is a result of laws restricting domestic banks from processing certain payments. Thankfully, this isn't a huge drawback because of how good bonuses for crypto transactions are with international gambling sites.
Free Online Gambling In Delaware
The most popular free online gambling site options come in the form of free play casino apps in app stores that attempt to simulate real gambling games. While these apps are fun for a few minutes, the lack of tangible risk and reward makes them lose their luster quickly. Daily fantasy apps also have free play options, which maintain their entertainment because of the possibility of winning money in tournament play as well as the high levels of knowledge and strategy involved in DFS. The most useful free gambling option, however, is playing real money casino games with a simulated bankroll. Many sites offer this feature, which helps new players get a sense of the system and its payout rates.
Is Online Gambling Legal In Delaware?
Online gambling is legal in Delaware and this is one of the first few states that have legal online gambling. The state legislature passed HB 333 in 2012, which authorized the state's casinos to offer online casino gambling. Delaware was also the second state in the U.S. to offer single game sports wagering. On paper, the gambling industry in Delaware should be one of the strongest in the country, at least relative to its size. Unfortunately, it has been held back by a form of legislative red tape known as "massive, ungodly taxes and licensing fees", which has scared off new operators from joining the market.
As a result, Delaware's online gambling is not as well-developed as it should be. There are still a good variety of betting types to use with state-licensed operators, but compared to the gambling websites based in other countries and even those based in other states, Delaware's operators fall short. State-licensed online gambling types include poker, casino table games, slots, sports betting (in theory), daily fantasy, and other miscellaneous games. But so far, these options have not proved as popular or financially solvent as they should be on paper, and as a result, remain somewhat rudimentary.
Online gambling through websites based in other countries is also legal. With access to millions of players all over the world, these international gambling sites have considerably more financial clout than those based solely in Delaware. They can therefore afford to offer more betting types with more player friendly odds and better payout rates. These sites are accessible by anyone over the age of 18, anywhere in Delaware using any compatible internet connected device.
Online Gambling Laws In Delaware
Gambling in Delaware dates back to before the beginning of the Revolutionary War. In the mid-18th century, Delaware had a thriving horse betting market as well as lottery gambling, which actually helped incite the British Empire's anger with the then-colony. The British were convinced that they weren't receiving their fair share of lottery revenues (disclaimer: they almost certainly weren't). Puritan officials suppressed legal gambling for several centuries before the 1930s brought the legalization of state-licensed horse betting.
The popularity of horse betting in Delaware helped it gain a partial exclusion from the 1991 federal ban on betting on professional sports. Casino table games didn't come until 2009, surprisingly, but they were quickly embraced by Delaware's racetrack casinos and by 2012, Delaware had full online gambling to complement its brick-and-mortar gambling options. Delaware's casino and gambling industries have been slowly expanding over the years, and will likely expand even further as the state looks to increase revenues in the aftermath of the COVID-19 crisis.
Legal Gambling Age In Delaware
Legal gambling in Delaware starts at 18 years old with the ability to purchase lottery tickets or participate in betting on bingo or horse racing. Casinos and various forms of sports betting have a restrictive legal online gambling age for players who are at least 21 years old. International gambling sites use a universal age requirement of 18 years old, only requiring that players be able to produce a valid government-issued ID before they withdraw any of their winnings.
Lottery: 18
Parimutuel: 18
Casinos: 21
Bingo: 18
Online Poker: 21
DFS: 21
Sports Betting: 21
Where Are Delaware Gambling Sites Regulated?
Online casinos in Delaware are regulated by Delaware Gaming Enforcement under the jurisdiction of Delaware state law. Delaware gambling sites based outside of the United States are regulated by their country of origin. While these international gambling regulations are generally looser than those in the U.S., these sites are still held to strict standards of security and reliability. This is beneficial to both gambling sites and players, as regulations ensure that the sites remain competitive with one another and player friendly.
Who Can Play At Delaware Online Gambling Sites?
Gambling sites based in Delaware are restricted to players physically located within Delaware's borders. People outside of Delaware can't use these sites, but they can still access all the same international gambling sites as Delaware players. There are a handful of exceptions to this rule (some international sites don't allow players from New Jersey or Nevada, for example), but for the most part everyone in the United States who is 18 years old or older can gamble online at the same sites as Delaware players.
Taxes On Gambling Winnings In Delaware
Gambling tax in Delaware: 25% (federal) + 2.2 to 6.6% (state income)
Taxes on gambling winnings in Delaware range from 27.2% to 31.6%, depending on the winner's level of overall income for the year. The federal government taxes all gambling winnings at a flat rate of 25%, while state and local income taxes in Delaware also apply to winners in the state. If you fail to report gambling winnings when filing your taxes, you can be prosecuted for felony tax evasion if you are audited. For this reason, it is highly recommended that you report all gambling winnings. Like in most states, gambling losses are deductible up to the amount of gambling winnings.
Gambling Revenue In Delaware
Gambling revenues in Delaware obviously don't measure up to some higher population states, but the three Delaware casinos have still experienced moderate success to the tune of several hundred millions of dollars in revenue from casinos and an additional $215 million from the state lottery. This money is primarily put toward Delaware's General Fund, which bankrolls improvements to the state's education and infrastructure. Delaware's education system currently ranks 12th in the country despite the state being at a relative disadvantage in terms of tax collections, so gambling revenues have proven very advantageous so far.
Future Of Delaware Online Gambling
Delaware's tax rate of 51% on sportsbook operators is likely untenable and has stymied potential growth for the industry. Delaware lawmakers were hit with this reality in 2019 as sports betting taxes fell woefully short of what was projected in the state budget. In a small state that is bordered by both New Jersey and Pennsylvania, two of the country's premier gambling states, Delaware gambling sites simply don't measure up. In the coming years, Delaware will likely look to expand its gambling industry by removing some of the red tape that gambling operators are currently saddled with, but legislative change is an arduous process, especially for something as controversial as online gambling.