Minnesota Online Gambling Sites 2023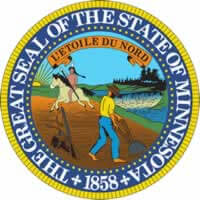 Minnesota online gambling sites are absolutely available to players in the state as of 2023. Legal online gambling in Minnesota is so much more than just the lottery and things like daily fantasy, as it actually includes poker, roulette, other casino games, and sports betting - if you know where to look.
Some of these types of USA online gambling sites are regulated by the state of Minnesota, and some of them are not, and are instead served by online websites. The basic thing to understand here is that Minnesota online gambling sites are filling a void left by the absence of state-sanctioned online gambling. Gambling is a popular activity, and if the government doesn't sanction, regulate and tax it, people will find a way to do it regardless. On this page, you'll find everything you need to know about how to use Minnesota online gambling sites. The page covers things like what websites are good, what types of gambling you can do, and what the legal age for that gambling is.
Largest Gambling CitiesMinneapolis, St. Paul
Number Of Land Based Casinos18
Gambling Revenue$1.5 Billion
State Licensed Sports BettingNo
Mobile Betting OptionsDaily Fantasy
Best Minnesota Gambling Sites
When we talk about what the best Minnesota legal gambling websites are in 2023, we have to look at a few major things before going forward with any recommendation. The first thing we look at, and probably the single most important thing, is licensing. It is incredibly important that any company you use be a licensed gambling provider. It's slightly less important where they are licensed because what matters is that there are oversight and liability, and that they are a trustworthy company.
Speaking of trust, the public trust of the company, in the form of the reputation they have amongst the gambling community, is one of the other most important things to us as reviewers. Looking at the reputation of an online gambling company can reveal a lot about that company, and show us what we need to know about the people running it, and how they interact with their users. It's important to us that the companies we recommend when putting together reviews for online gambling sites are reliable and trustworthy, and having a good reputation helps to identify that.
Best Apple Pay Sportsbooks
Top Casinos For USA Gambling
Best Online Poker Sites That Accept US Players
How We Pick The Best Minnesota Gambling Sites
We do our research on the available websites
We check that each website is licensed
We make sure each of the websites offer signup bonuses
We check for varied deposit and withdrawal options
We read the terms and conditions to ensure fairness
Is Bovada Legal In Minnesota?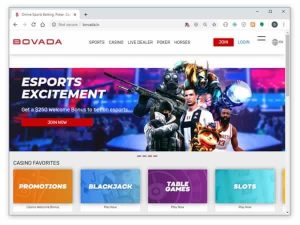 Bovada is one of the biggest online sportsbooks and casinos on the internet, and the question of its legality is an interesting one. The basic way it works is that many states criminalize the act of running a sportsbook or casino, but not the act of using them. This is because they want to target the operators and not the users. Bovada avoids the targeting aimed at operators by being located outside the United States, and since most states do not have laws against using such websites, users are good to go at Bovada.
Mobile Gambling In Minnesota
Mobile gambling is available in Minnesota in a couple of different forms. The major form in which mobile online gambling of all types and styles can be accessed by Minnesotans is via the major online casinos. However, the major online casinos, despite having access to a large number of games and betting opportunities, tend to focus on mobile betting in one very specific way.
This is to say, the major online casinos and sportsbooks create mobile gambling sites for US players. They do not have apps, and instead, they have built their websites to be perfectly functional on mobile. When you visit their website on mobile, you get a fully optimized mobile version of the website, that is built for a touchscreen interface. This website retains all functionality, but looks and feels like an app. This is how the major offshore online casinos offer mobile betting.
Mobile Sports Betting Apps
Mobile sports betting is the dream of many bettors, and that dream has become a reality in Minnesota in recent years, as technology has advanced to a stunning degree. The way many of the online sportsbooks work is that they offer mobile betting, but not mobile betting apps. There are a lot of different reasons for this, but they boil down to the same reality - the offshore sportsbooks do not have apps. Instead, if you visit their website on mobile, you get a really well put together mobile website, built for touchscreen interfaces, just like an app. This website allows you to do everything you could from their normal website, but much easier. That tends to be the main way in which mobile sports betting comes to the people of Minnesota.
Mobile Casinos Apps
The online casinos in Minnesota work in much the same way as the online sportsbooks, and that should come as no surprise, given many of them are closely entangled. The basic thing to know is that the major offshore online casinos do not offer app based betting, and instead offer a mobile optimized version of their website. All you have to do is visit their website while using a mobile device such as a tablet or smartphone, and you will see an app-like website built for mobile uses, that retains full functionality. It's honestly pretty simple.
Real Money Online Gambling Sites In Minnesota
One question we tend to get a lot is "How do I gamble with real money online in Minnesota?" Well, if you've read this far in the page, you should know by now that there's a lot of options for that. There are online sportsbooks that operate from offshore locations, there are online poker rooms, online bingo parlors, and even fully functional online casinos. Minnesotans have access to a wide variety of real money US online gambling sites, and all of these opportunities require players to bet real money and reward you with the same.
Free Online Gambling In Minnesota
People often as us how they can gamble for free in Minnesota. As economists say, there's no such thing as a free lunch, but there are some ways in which you can experience free US gambling sites. The major online casinos offer free play occasionally, as a way to get people to sign up. Generally these dedicated free play sections will not have rewards, but sometimes signup bonuses allow for a few free plays or bets. There are a couple options for how to approach this - you can look for a dedicated free play section, and play for practice, or you can sign up with a bonus that gets you a couple free plays in an attempt to boost your bankroll. The choice is yours.
Is Online Gambling Legal In Minnesota?
Minnesota's laws are varied on the subject of online gambling. Generally speaking, they're fairly relaxed - private betting is legal, and small poker tournaments are legal as well as long as the prizes aren't prohibitively high. However, there are a couple important things to know about Minnesota laws that impact a couple of the major betting categories.
In Minnesota, it is technically prohibited to place a bet at a book. This is a relatively archaic law, and has not been enforced in any real way - we know of no people from the state who have been prosecuted under this law for betting at an offshore sportsbook. That said, it is something you should be aware of. Check out all the states with legal online gambling.
Online Gambling Laws In Minnesota
Minnesota has relatively relaxed gambling laws, especially regarding so-called parlor gambling, or gambling between friends, and in private. Poker tournaments are legal, bets between friends are legal, and several Native American casinos are available to residents of the state if they want a brick and mortar gambling experience. Minnesota even allows lottery tickets to be bought online via a third party. Overall, it's hard to say Minnesota is in any way draconian with their gambling laws - they're one of the better states in the nation to gamble in. That said, we do know that there is technically a law against sports betting in MN, although nobody has been prosecuted simply for wagering on sports.
Legal Gambling Age In Minnesota
Minnesotans should be aware of a couple things before they start gambling, and the most important one is the
legal gambling age
. We want to be very clear: it doesn't matter if you're using an offshore casino or betting via a state sanctioned method, you must be over the legal age to gamble in Minnesota before you do this. Each of the types of gambling has its own legal age. We've constructed a small table of them below so you can check and see. One thing to keep in mind is that none of these gambling types has an age limit above 21, so if you are over 21 years old, you should be all set.
Lottery:

21

Parimutuel:

21

Casinos:

21

Bingo:

18

Online Poker:

18

DFS:

21

Sports Betting:

21
Where Are Minnesota Gambling Sites Regulated?
The best websites for Minnesota gamblers to use are the offshore websites, which are, necessarily, regulated offshore. This tends to mean they are regulated in somewhere like Costa Rica, or in some cases Canada. This regulation is stringent, but less puritan than the regulations in the United States, which are based on a view of gambling as a sin that must be taxed and punished.
Who Can Play At Minnesota Online Gambling Sites?
As far as the offshore websites go, the whole point is that you can play on them from across the world, not just in Minnesota. This provides one really important benefit to sports bettors - there are no hometown heroes. When there is a major sporting team in the region that a sportsbook is based, people who are fans of that team tend to comprise a large portion of the sportsbook's users. When this is true, the lines on games that team is involved with tend to be biased towards that team. When you use an online sportsbook, this bias is mitigated since there are users from all over the globe using it as well.
Taxes On Gambling Winnings In Minnesota
Minnesota, like many other states, requires that you declare your gambling winnings on your taxes. This is one of the most important things you can take away from this page - pay your taxes. Some people believe that this is not important, but the last thing anyone wants is a visit from the IRS, and that goes double for an online gambler. Please pay your taxes.
Gambling Revenue In Minnesota
Minnesota raises a significant amount of gambling revenue, especially via the lottery. Lottery revenue tends to go to improving K-12 education in the state of Minnesota. There are, additionally, Native American casinos that are run by the tribes in the state, and thus do not provide revenue to the overall state government of Minnesota.
Future Of Minnesota Online Gambling
The future of Minnesota's online gambling sector is an interesting one, most likely. Minnesota has experimented a lot with various ways to increase revenues via gambling, at one point offering pull tabs at bars, before realizing they didn't bring in enough money. The major takeaway is that Minnesota lawmakers are fully aware of the potential revenue opportunities in online gambling in the state. With the repeal of several federal laws that had previously gotten in the way, the future of Minnesota gambling seems to be a good one. In 2022, there will be attempts to regulate sports betting at the very least, although these attempts will have to satisfy Minnesota's native tribes, who have rights to sports betting in the state. As of now, the bill on the table in 2023 is MN HF 077, which was also on the table in 2021. At the time, it was overshadowed by the COVID-19 pandemic, but could receive additional focus this year.