2022 World Series Gambling
The Atlanta Braves won the 2021 World Series with +1000 preseason odds, but are not the favorite for the 2022 season, as the New York Yankees have maintained the best record for the majority of the season. Between the Yankees and the Dodgers, online gamblers have two great teams to place future wagers on for the World Series, and each league.
2022 World Series Betting Odds
Los Angeles Dodgers +575
New York Mets +800
Atlanta Braves +950
Houston Astros +1100
Chicago White Sox +1200
New York Yankees +1200
San Diego Padres +1200
Toronto Blue Jays +1400
Tampa Bay Rays +1800
Boston Red Sox +2000
American League Pennant Odds
The Houston Astros won the 2021 AL Pennant, defeating the Boston Red Sox in six games. The Red Sox pitching simply couldn't hold up down the stretch, and the Astros bats carried them to the World Series.
American League Pennant Odds
New York Yankees +190
Houston Astros +240
Toronto Blue Jays +550
Boston Red Sox +1200
Chicago White Sox +1200
Tampa Bay Rays +1400
Minnesota Twins +1600
Cleveland Guardians +3000
Los Angeles Angels +3500
National League Pennant Odds
The Atlanta Braves demolished the preseason favorite Los Angeles Dodgers in the NLCS to win the NL Pennant. The Dodgers will be back - they're notable favorites to win the World Series in 2022.
National League Pennant Odds
Los Angeles Dodgers +225
New York Mets +325
Atlanta Braves +550
San Diego Padres +650
Milwaukee Brewers +750
St. Louis Cardinals +1400
San Francisco Giants +1500
Philadelphia Phillies +1600
Miami Marlins +10000
Where To Bet On MLB:
There are a plethora of online sportsbooks available to bettors in America. Some states - most of them at this point - are offering sports betting via regulated channels that the state takes a cut from. Other states have not been as quick to regulate sports betting, and as such rely on online sportsbooks that are located offshore. Notably, these offshore sportsbooks are the ones that are available all across the United States. They're some of the best online sportsbooks period, and our favorite sportsbooks tend to be of this type. Let's take a look at three of our favorite MLB betting sportsbooks.
Top MLB Sportsbook
Bovada is great for those who wish to wager on futures odds for Major League Baseball, as well as those who want game-to-game action. They offer everything you could possibly want to wager on in an individual baseball game, from the total O/U lines to the run line to moneylines and more. You can pick winners, you can focus on betting against certain pitchers with 5-inning lines, and more. In fact, Bovada even shows you the expected starting pitchers when you go to wager on a game, so you have all the information you need to make an informed decision. Bovada offers great sports betting bonuses, and you can find good odds on most sports there, not just baseball. You would be well served checking out Bovada for all of your Major League Baseball betting needs.
Bet on Major League Baseball!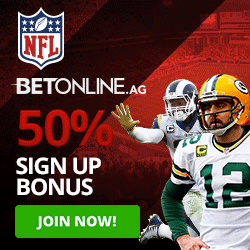 BetOnline is a great sportsbook that allows a solid amount of customization when it comes to how you want to bet. You can customize the user interface, you can create custom bets, and you can browse one of the largest libraries of wagers on Major League Baseball on the entire internet. Whether you use the old or new version of BetOnline, you'll be able to find wagers on all aspects of Major League Baseball, from futures to in-game wagering. You can even bet using BetOnline on your phone, and wager on live odds while the games are happening. BetOnline offers solid betting bonuses for those who sign up and reload their accounts, although you should be aware of playthrough requirements on those bonuses. Overall, BetOnline is a very good sportsbook for anyone thinking of wagering on Major League Baseball.
MLB Prop Bets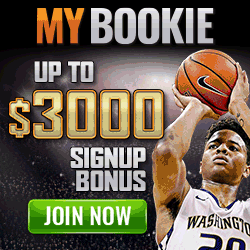 MyBookie's online sportsbook is one of the best around, and it allows bettors to access all their favorite types of baseball wagers. If you want to bet that the Mets will do well against the atrocious starting pitching of the Pirates, you can wager on the Mets 5-inning line, which helps to reduce the amount of time the relief pitchers are in on your wager. You can also bet on all sorts of interesting props and, of course, O/U lines, moneylines and run lines. MyBookie offers solid mobile access via a mobile sportsbook, and they provide a great amount of options for those who enjoy live betting as well. They offer solid signup and reload bonuses for anyone interested in joining a new sportsbook, so make sure to check them out!
Betting On The MLB All-Star Game
The MLB All-Star Game features the best of the AL taking on the best of the NL, and more often than not, in recent years, the AL has come out on top. They've won every matchup since 2012, and 19 of the past 23 iterations of the game have gone the way of the AL. However, the NL is favored in the 2022 iteration of the game, in an intriguing twist given the AL's streak.
MLB All-Star Game Odds
American League All-Stars -105
National League All-Stars -115
Betting On The 2022 MLB Trade Deadline
The MLB trade deadline is set to end on August 2nd, with Juan Soto reportedly available for trade, after he declined the Nationals 15-year, $440 million extension last week. Online gambling sites have given the New York Mets the best odds to trade for him at +400 and the Yankees have the second-best odds at +500. Soto is only 23 and recognized as one of the best outfielders in the MLB, and he will not be a free agent until after the 2024 season.
Betting On Juan Soto In San Diego
The San Diego Padres have officially traded for 23-year-old outfielder Juan Soto and instantly saw their World Series odds shorten. Even before the trade was announced, rumors forced online gambling sites to shift their odds from +2500 to +1800. After the deal was finalized, their title odds became +775, showing the significance of the addition. The Padres also saw their NL odds shift from +900 to +450. At time of the trade, Soto has recorded 21 home runs in the 2022 MLB season and 41 RBIs.
MLB Mobile Betting Apps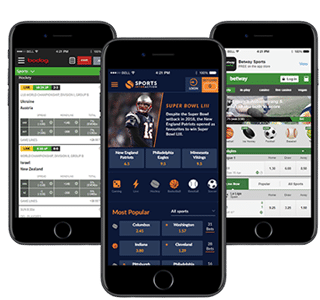 Betting on Major League Baseball is a very fun pastime, but sometimes you're out at a restaurant or a bar, and unable to access your computer to open your sportsbook of choice. These situations can be helped by mobile sportsbooks, which are available all across the United States. Some mobile sportsbooks have state sanctions and will be available on the app store on both iPhones and Android devices. Other sportsbooks are not located in the United States, and thus not regulated by the United States. These sportsbooks prefer to use mobile websites, and such websites are available all across the country. These mobile websites require only that you visit the website on your mobile browser, and as such are very accessible for anyone who wishes to wager on Major League Baseball, no matter where they are.
MLB Live Betting
Live betting is a great way to convert your baseball knowledge into sports betting cash. For example, if you see a pitcher tiring late in the game, you can wager on the other team to make a comeback. If you know a solid closer is entering the game in the ninth inning, you can wager on the team with the great closer to take the win. These are just some of the ways in which live betting can help you win money when wagering on Major League Baseball. You can access live betting on almost every online sportsbook, although some of the state-regulated sportsbooks do not offer live betting, so it's best to use the ones that are not regulated by the state if you happen to be in a state that restricts live betting.