Montana Online Gambling Sites 2023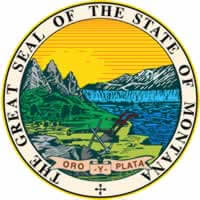 Montana online gambling sites may not be up to speed with other places in the country but they are working in the correct direction. Tribal gambling is legal in Montana, as are limited forms of non-tribal gambling like sports betting and video poker at hundreds of smaller facilities throughout the state. In addition, Montana has approved state licensed sportsbooks, which launched in 2020, with a mobile app available called Sports Bet Montana.
Unfortunately, full, state-licensed online gambling has still not been regulated yet. With the exception of sports betting, the only way for Montana residents to legally gamble online for the time being is to do so with a Montana online gambling site based in another country. This is one of the new USA online gambling states and we are excited to see what else becomes legal in Montana.
Largest Gambling CitiesBillings, Missoula
Number Of Land Based Casinos10
State Licensed Sports BettingYes
Mobile Betting OptionsSports Betting
Best Montana Gambling Sites
There are dozens, if not hundreds of different USA online gambling sites to choose from in Montana, even if none of them are state-licensed. Every gambling site claims to have the best payout rates, the biggest bonuses, and the best variety of betting options, but obviously, it isn't possible for every site to be the best.
Every gambling website has its own qualities and its own shortcomings, but there are a number of traits that are essential to a quality gambling experience, including good payout rates, easy banking methods, uncompromising security, and excellent customer service. Our process when putting together a gambling site review guide and when putting together a list of the best Montana gambling sites is that we don't include sites without these qualities. At the end of the day, bettors are putting their own money on the line for entertainment, and sites that don't respect that and work tirelessly to provide a world-class gambling experience don't deserve anyone's business.
Best Apple Pay Sportsbooks
Top Casinos For USA Gambling
Best Online Poker Sites That Accept US Players
How We Pick The Best Montana Gambling Sites
All gambling sites that we recommend must demonstrate total reliability, meaning no crashes.
24/7 customer service through multiple lines of communication is essential.
Our recommended websites all have a flawless track record of consumer data security.
For whichever betting options a site caters to, its available options must be some of the best in the industry.
Payout rates must be better than those you would find in a traditional casino.
Is It Legal To Use Bovada In Montana?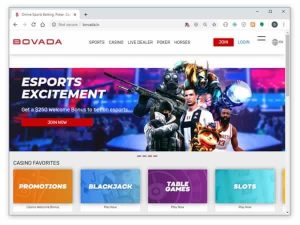 Many Montana based bettors ask questions as to the legality of Bovada, and they are good questions to ask. Bovada is one of the most popular, if not the most popular, of the internet casinos and sportsbooks, and this status makes it a figurehead for the industry to some. Bovada's legality is governed by state law. Most state laws are written to target the providers of online gambling services within the state, which Bovada avoids by being located outside of the state. In general, these state laws do not target the people who use the online gambling service, but only the provider, so Montana bettors should be good to go at Bovada.
Mobile Gambling In Montana
Montana hasn't yet embraced mobile gambling with its legislation outside of Sports Bet Montana, but mobile betting is still legal to all Montana residents through Montana gambling websites based in other countries. Technology has also advanced to the point where all types of online gambling are possible on nearly any device. There has never been a better time to be a mobile gambler, regardless of where you live. Options for mobile gambling sites in the US include those that focus on sports betting, poker, blackjack, slots, and anything else you could possibly imagine.
Mobile Sports Betting Apps
Sports Bet Montana is available, and there are other options as well in the form of online sportsbooks located outside of the United States. Thankfully, these global sportsbooks have worked tirelessly to counteract this restriction by developing optimized mobile Montana gambling sites. Users attempting to access their normal site will be redirected to these mobile sites, which offer all the same features with a smooth, touchscreen-optimized interface. A few of the best mobile sports betting sites belong to companies like MyBookie and BetOnline, which have vast resources and tons of experience with sports betting.
Mobile Casinos Apps
Again, there are no mobile casino apps in Montana except for lazy free play games that emulate casino games but without the risk versus reward element that makes them enjoyable in the first place.
International gambling sites like Ignition and Bovada invest heavily in their mobile betting sites to ensure that they offer full functionality while still being easy to navigate, but they cannot host downloadable apps in American app stores. Thankfully, these mobile sites are well-developed and offer a great betting experience. All bonuses available to regular online casino players are also available to mobile casino players.
Real Money Online Gambling Sites In Montana
While the state has yet to license and regulate online gambling except for pari-mutuel wagering, you can still gamble, win and lose real money USA online gambling sites that take residents from Montana. Online gambling deposits can be done through traditional payment methods like credit/debit cards and occasionally e-wallets like PayPal, but deposits are restricted by some quirky federal banking laws. The easiest way to deposit, withdraw, and manage your online gambling account funds is through cryptocurrencies like Bitcoin. These usually carry no extra fees, process very quickly, and most online gambling sites offer extra rewards to players who use Bitcoin.
Free Online Gambling In Montana
Montana offers a few options for free online gambling, although the choices leave a lot to be desired. Free daily fantasy games are one of the more popular options. Montana residents are barred from participating in DFS games that offer prizes, but they can still play for fun. DFS offers an experience full of layered strategy that can be fun regardless of cash stakes. Some free US gambling sites even offer free versions of their casino games with a simulated bankroll. These are a great option for players looking to test out a site's software and get a sense of payout rates before risking any money.
Is Online Gambling Legal In Montana?
All online gambling (with the exception of a few licensed pari-mutuel sites) is banned in Montana pursuant to Montana Code 23-5-112, part 20.The law leaves little room for doubt or interpretation, and little interest has been expressed in allowing for online gambling in the near future. Even daily fantasy sports, which are legal in the majority of states throughout the country, are not allowed in Montana. While the state of Montana has worked hard to create an uninviting climate for online gamblers, it hasn't succeeded in completely cutting off the industry.
There is actually 50 states with online gambling available, (yes, all of them) as long as players use international offshore websites , as these sites base their business in another country and are thus are not subject to state or federal business restrictions. Federal and state gambling laws are set up to work against gambling operators, not individual players, so you have nothing to worry about from a legal standpoint for simply playing. No individual gambler has ever been prosecuted for betting online. It should also be noted that you are still required to pay taxes on online gambling winnings, even if they are won with an international gambling website.
Online Gambling Laws In Montana
Early settlers to Montana brought gambling with them in the 1800s, and betting offerings eventually grew to include lottery-style draw games. In the early 20th century, Puritanism took hold and all forms of gambling were declared illegal. Montana came to its senses relatively quickly and repealed the prohibition in 1933, giving authority to individual counties. In 1945, the state legalized slots, but this measure was quickly struck down as unconstitutional by the Supreme Court. Some forms of gambling were legalized after a referendum in 1973, and the lottery was added in 1986. Hopes looked high for online gambling, but in 2005, the Montana Legislature declared all online gambling illegal, putting an end to the hopes of many residents of the state.
Legal Gambling Age In Montana
Montana's age restrictions are very streamlined relative to other states. All residents who are at least 18 years old can participate in all forms of legal gambling, from the lottery to casinos to poker. International gambling sites also employ a universal age requirement of 18 years old, so once you hit 18 in Montana, consider it open season. At a brick-and-mortar establishment, players will be carded on their way in the door. With gambling websites, anyone can create an account and bet, but players will be asked to authenticate their age with a government-issued ID before they can collect their winnings. The abiliy to bet at Montana-based and global gambling sites at 18 years old, means MT residents have one of the lowest
legal gambling ages in the US
.
Lottery:

18

Parimutuel:

18

Casinos:

18

Bingo:

18

Online Poker:

18

DFS:

n/a

Sports Betting:

18
Where Are Montana Gambling Sites Regulated?
The few legal pari-mutuel sites in Montana are regulated by both state law and the federal government, but most gambling sites available in Montana are based in other countries. Therefore, they are subject to the laws and regulations of their country of origin. While international online gambling laws are generally looser than those in Montana, that shouldn't be taken to mean that these sites are unregulated. They are subject to strict consumer protections like high security standards and tightly controlled payout rates for all games.
Who Can Play At Montana Online Gambling Sites?
All Montana gambling sites, including online poker, DFS, sports betting, and more, are available to players throughout the United States, not just residents of Montana. Some sites restrict access from a handful of states—usually the major casino states like New Jersey and Nevada—but most are available in well over 40 states. Every state that borders Montana can freely access all these gambling sites without crossing state lines, and they all enjoy the same set of advantages as their peers in Montana do—peerless gameplay, easy banking, mobile compatibility, great payout rates, and much more.
Taxes On Gambling Winnings In Montana
Gambling winnings tax in Montana: 25% (federal) + 1 to 6.9% (state)
Gambling winnings in every state are taxed at a flat rate of 25% by the federal government. Montana additionally taxes winnings at the state income tax rates, which range from 1% to 6.9%. While paying taxes is never fun and it is unfortunate when you have to give up a portion of your gambling winnings to Uncle Sam, it is highly advised that you diligently report gambling winnings when you fill out your taxes. If you fail to do so, you are guilty of felony tax evasion and could face hefty fines or even a prison sentence.
Gambling Revenue In Montana
Gambling revenue in Montana likely exceeds several hundred million dollars per year. While the state's population is low, it does receive a high volume of tourists. Establishments are not required to publicly disclose financial data, but the state has reported annual tax revenues in the multiple tens of millions over the last decade. Montana is very spread out, so by adding mobile compatibility, the state would hugely expand its audience and likely see a massive increase in gambling revenues. That would require future legislative change though.
Future Of Montana Online Gambling
Montana sports betting is off to a good start with its limited launch at licensed sports betting kiosks throughout the state, but there is still so much room to grow. The biggest area of growth will likely be through online sports betting, which is currently geo-fenced to licensed establishments for the time being. If Montana takes online sports betting statewide, it could conceivably triple or even quadruple the state's revenue and handle. With Montana's reputation as a state supporting individual liberties, it seems very likely that more legislation will pass to expand sports betting in the near future.