How Do Daily Fantasy Sports Sites Work?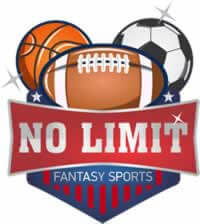 What separates Daily Fantasy Sports sites from traditional season-long fantasy sports sites is that DFS has fantasy owners selecting players for a specific day or week. This is usually done by the use of a salary cap as opposed to a snake draft. The format of selecting players each day makes it so the fantasy players don't have to worry about the long-term player results which can fluctuate throughout the season, being affected by injury or overall bad play. If you are interested in a fantasy sports experience that is less finite and restrictive while being more flexible and rewarding, the best possible way to go is through DFS.
Types of Daily Fantasy Sports Betting
There are many different ways to play DFS.  Understanding the differences is the best way to know how to play. The different forms of DFS are head-to-head, double-ups, triple-ups, 50/50's, GPPs, non-guaranteed, and satellites. You can find all of these options at the best DFS sites for USA players.
Head-to-head:

Head-to-heads is when a DFS player goes against a single opponent. The winner takes the entire prize pool at the end. This is a great way to match our strategy against another player for potentially big wins.

Double-ups:

Double ups are DFS games where if you finish higher than the top 50% of all participants, you collect double your entry fee as your reward.

Triple-ups:

Triple ups in DFS are fantasy games where players who finish in the top 30% of all participants will earn triple their entry fee as a reward.

50/50's:

50/50's in DFS are games where players who finish in the top 50% of all participants can win close to double their entry fee as a reward.

Guaranteed Prize Pools:

GPP's in DFS are tournaments that make up the vast majority of all fantasy tournaments. GPP's payout in the top 15%-25% of entrants with these top performers collecting up to $1 million or more.

Non-guaranteed:

In DFS, non-guaranteed tournaments are tournaments broken down into ether 50-man or 100-man leagues. If the tournaments are not at full capacity they will not occur, thus making them non-guaranteed.

Satellites:

Satellites in DFS are essentially qualifiers. These contests are usually held ahead of a bigger, main contest and you go through the satellite to qualify for the main event, which offers more money and prize support.

Single Entry Tournaments:

These tournaments work just how they sound, you only get one entry in the tournament that you choose. These tournaments are usually set to a pool of 2000-3000 people rather than multi-entry tournaments that can see upwards of 10,000 people enter in it.

Multi-Entry Tournaments:

Here you get multiple entries into one single tournament. Some can max you up to 20 different entries. There are different strategies that are taken with these types of tournaments while some enter many of the same lineups to maximize the payout on that one lineup. Others could make several different lineups with combinations of players and such.

Best Ball:

Best Ball works as a season-long fantasy game that is available on DFS operators. You are drafting a team with a deep bench of around 20+ players and each contest that the tournament has games in, only your best players are inserted to your lineup automatically.

Captain Mode:

These tournaments work in single-game formats only where you are setting a lineup for one specific game. However, you need to set one player as a captain where they earn 1.5x the number of points as any other player in your lineup. Captain salaries though are more expensive than regular ones though.
DFS Salary Cap And Tips
Other things to keep in mind with DFS includes understanding the salary cap games. DFS contests utilize a salary cap system where participants are apportioned a set maximum budget to spend on players for their teams. Each athlete tends to have their own monetary value with elite level athletes costing the most.
It is also good practice to pay attention to prop bets surrounding players on your fantasy teams. For example, if you have a fantasy football team and you have an elite level QB, looking at prop bets surrounding that player can be helpful in getting ahead. Prop bets surrounding that QB may have a betting line for how many passing or rushing yards the QB will have or how many touchdowns the player with throw for. If a QB is hitting these strides consistently and is undervalued, taking a chance on the consistency can help out.
Sports With Daily Fantasy Games
The most popular sport at Daily Fantasy Sports sites is fantasy football. Fantasy Football takes up 36% of the entire industry's revenue. Football is the most popular sport in the USA it makes sense that it would translate to popularity in fantasy sports as well. Football is followed by fantasy baseball hosting 19% of the industry, then fantasy auto racing at 12%, and fantasy basketball at 10%. These sports are the most popular fantasy sports leagues however those are not the only options available for DFS players.
There are a multitude of fantasy sports available to play on and a lot of variety when it comes to DFS.
Fantasy Football (NFL)
Fantasy Basketball (NBA)
Fantasy Baseball (MLB)
Fantasy Racing
Fantasy Football (XFL)
Fantasy Basketball (WNBA)
Fantasy Esports
Fantasy Tennis
Fantasy Soccer
Best Daily Fantasy Sports Sites For USA Players
If you are interested in getting into DFS and are wondering which Daily Fantasy Sports sites to look into, here are the best places to go. DraftKings and FanDuel will stand to be the biggest and most popular sites with the most options to offer players. DFS fans will be able to find games for fantasy football, fantasy basketball, fantasy baseball, fantasy hockey, even fantasy tennis. These two juggernauts of the industry are the cream of the crop when it comes to DFS, but they are not the only sites to choose from.
DraftKings - The real number one when it comes to the best DFS sites for USA players is DraftKings. The truth of the matter is that they are simply better then Fanduel in every way. Sure, you may like a certain game better at FanDuel, but DraftKings is by far the better website. They have more players, bigger tournaments, more tournaments, and the championships for different sports are getting bigger every year. The real shining gem of DK is their millionaire maker tournaments, where you can win a million bucks for as little as $20. They have this for most sports, and every Sunday during the NFL season.
FanDuel - The clear number two DFS site for USA players is definitely FanDuel. This company has all kinds of different games to choose from and features some very big tournaments during NFL season. They have big tournaments and championships just like DK does, but they are just not as big as them anymore. But, that does not mean that FanDuel is not a top notch website. In fact, a lot of people like the way that FanDuel runs their games compared to DraftKings. Overall, you can not go wrong with either one of the big two for Daily Fantasy sports.
Other Popular DFS Sites:
FantasyDraft
Daily Number
StarDraft
FantasyAces
StarStreet
FanThrowdown
DraftOps
FantasyFued
Is Daily Fantasy Sports Legal?
Daily Fantasy Sports sites are indeed legal in most states as even in states that outlaw sports betting, DFS is not included as it is considered something different entirely. This means that in most cases sports fans will be able to participate in DFS for all sports. Keep in mind that the list of states that regulate daily fantasy sports in 2023 may not be the only ones that permit the activity, but are the only ones who collect tax money from the regulation.
States That Have Legal & Regulated Daily Fantasy Sports
Arkansas
Colorado
Connecticut
Delaware
Indiana
Iowa
Kansas
Louisiana
Maine
Massachusetts
Maryland
Mississippi
Missouri
New Hampshire
New Jersey
New York
Ohio
Pennsylvania
Tennessee
Virginia
Vermont
There are several states who do not allow for DFS. These states have explicitly asked sites with DFS to remove or stop their operations within these states. If you are a resident of these states you will be unable to access DFS on these sites until the state creates legislation to allow such.
States That Have Outlawed Daily Fantasy Sports:
Washington
Nevada
Montana
Idaho
Hawaii
Arizona
How Much Money Is Involved In Daily Fantasy Sports? How Much Money Can I Win?
Daily Fantasy Sports sites are one of the biggest gaming markets out there. DFS generated over $335 million in revenue in 2017, adding into the $3.2 billion in entry fees. It is estimated that almost 60 million people between the US and Canada participate in DFS and it has proven to be a lucrative market for sports fans to win big in. The most a player has ever won playing DFS was $1 million from a $20 entry fee via DraftKings Millionaire Maker. The player beat more than 277,000 other entries in order to claim the grand prize. DFS players who play and win have the ability to go home winning big as there are a lot of players and a lot of money being played for in this highly popular game. If you are good enough, you can even be invited to a tournament of champions, where grand prizes are sure to make you happy.
Do I Have To Pay Taxes On DFS Winnings?
Daily Fantasy Sports winnings in most states are considered taxable income. If a player earns at least $600 through DFS, the site they use to play will send the player a 1099-Misc tax form. Each site will have its own way of calculating the overall profit a player makes. This can become helpful for players at the end of the year when filing their taxes. Having accurate and updated revenue information can ensure players are fully prepared come tax time.
Is Daily Fantasy & Sports Betting The Same Thing?
Daily Fantasy Sports is similar to sports betting as it deals in the same aspects of chance, money, and risk that sports betting does. The key thing to know is that unlike traditional sports betting, DFS has a level of skill involved that favors a player that cannot be implemented with sports betting. Many states have DFS as something separate entirely from sports betting as in many states where sports betting is outlawed, DFS is legal. Many legislatures do not consider DFS the same thing as sports betting simply because it's a game between players where their decisions affect the outcome not simply relying on chance.
Daily Fantasy Sports vs. Sports Betting
With traditional sports betting, fans are to place their bets on a given team winning a game or how a given player will perform during a game. Sports bettors have to fully rely on educated guesses or simply following betting odds in order to place their bets, then hope for an outcome within their favor. With DFS, players are dealing in more than just games of chance. A DFS player must outplay his opponents by selecting the correct players who will have great performances that night. There is still an element of chance involved as if a player gets injured or has a bad game, the DFS player can end up losing for the day. The key difference, however, is that it is more than just a simple educated guess. DFS players must strategize when selecting their team as they must also pay attention to the teams their opponents have.
DFS players earn points when the athletes on their rosters outperform the athletes on the other players' rosters. It's a game of who understands the sport more between DFS players. There are also restrictions with DFS that traditional sports betting doesn't have. Sports bettors can wager on whatever team or player they want. DFS players, on the other hand, have to build their rosters via a draft, meaning they have to decide based on the players that are available to them. The key difference between DFS and sports betting is that DFS involves far more user error which combats the chance factor that dominates sports betting.
Key Differences:
DFS is a game of skill while sports betting relies exclusively on chance.
Sports bettors can wager on whatever team and players they want while DFS players are restricted by building their rosters through a draft.
Key Similarities:
Both rely on the results of real professional athletes.
Both involve risk and real money.
Daily Fantasy Sports & Professional Sports
Daily Fantasy Sports as a concept began being discussed throughout the early 2000s, with the first-ever site Daily Fantasy Sports site, Instant Fantasy Sports, being founded in 2007. Since then, the popularity of DFS has grown exponentially behind the backs of market leaders FanDuel and DraftKings. FanDuel launched in 2009 as a web-based prediction market game is now the biggest DFS website out there. Both FanDuel and DraftKings have curated deals with major sports entities such as the NFL, MLB and the NBA. This shows that DFS is not only a hobby some sports fans able in, but a core part of sporting as a whole. DFS has been linked to an increase in fan engagement which results in increased ratings for major sports leagues.
Professional sports entities are looking at DFS as a big market for the continued growth of their respective sports which means that DFS will be around for the long haul. DFS players will find that they can participate in DFS for many years to come thanks to the embracement of major professional sports entities.
Daily Fantasy Sports Tips
Before you begin, if you wish to get into DFS and are wondering how to be successful, there are a few things to note. The main thing DFS players should all know and understand is that randomness plays a huge role in DFS. There are a lot of factors that you cannot predict taking place such as injury, illness, and overall bad games.
Another thing to take note of is understanding that not all leagues use the same rules. There are commonly used sets of rules across fantasy sports however it is important to review and research the rules of your fantasy contest before beginning. This will ensure you are on the same page as other players.
Most Popular And Successful DFS Players
There are a lot of big names in the DFS industry, and all of them will argue with you that they are the best. The truth is that DFS comes down to luck, and sometimes it makes people look a lot smarter then they are. That does not mean that you can not get an advantage by doing better research, it just means that you still have to be lucky. Below is a list of some of the bigger names in daily fantasy sports. These players have been in lots of championships, won lots of tournaments, and really know their stuff.
Condia - One of DFS' First big names
Nolesman - Over 20 Championship Appearances
Awesemo - Currently ranked #1 DFS Players
YouDaCao - Currently #2 DFS Players
ChipotleAddict - Lots Of Championship Appearances
What Not To Do When Playing DFS
Now that you are ready to start playing DFS, here are some tips from USAOnlineGambling.com to get you ahead of the curve.
Firstly, it is important to have a strong bankroll strategy. This means be mindful of your money and understand that you are going to be playing daily (or weekly depending on the sport). It is bad practice to place all or even half of your bankroll at once. It is recommended that you wager no more than 10% of your bankroll each day. The more mindful you are of your spending the longer you can remain in action during losing stretches.
Do not chase losses. You will have losing days with DFS and understanding that early is the best way to mentally prepare yourself to recover. What you do not want to do is continue losing and increasing your risk in order for a bigger payout. A smart strategy when constantly losing is to stop playing for the day and try to recover the next time.
Another thing to look out for throughout the course of a season is the bonuses that Daily Fantasy Sports sites will have available to DFS players. Every site will have welcome bonuses for new players who make an account. Additionally, sites may also offer free contests and other benefits to keep you active. This is free money that can be used to increase your bankroll and players should take full advantage of them as they are available.