Tennessee Online Gambling Sites 2023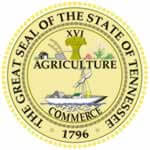 This page will cover every aspect of Tennessee gambling over many topics, such as the online Tennessee gambling sites available to residents in 2023, the best online casinos to use, and information on what makes an online gambling site trustworthy. Tennessee only has state level ways to gamble; through sports betting, the state lottery, and pari-mutuel bets on horse racing. However, online sportsbooks located outside of the state do service many Tennessee bettors.
After reading this page and many of the other state pages found on the USAOnlineGambling network, bettors should know how to gamble in the Volunteer state while also noticing the red flags for possible fraudulent sites. We also explain to bettors the best locations in Tennessee to gamble, the best Tennessee online gambling sites, and the legalities of betting in Tennessee.
Largest Gambling CitiesN/A
Number Of Land Based CasinosNone
State Licensed Sports BettingLegal
Mobile Betting OptionsDaily Fantasy
Best Online Gambling Sites That Accept Tennessee Residents
We review a plethora of gambling sites in the state of Tennessee every day to ensure that the gambling sites are trusted, safe, have multiple methods of dispersing rewards, and have outstanding customer service. We examine everything from the layout of the website, to the engines that the online casino games use, site payout speed, and promotions/specials from that the site may offer. Whether licensed by the state of Tennessee, the United States or another country it is paramount to use gambling sites that regulated by some form of a governing body.
A site's reputation in the online gambling community is a major factor in deciding which site to begin a membership with. All the 2023 USA gambling sites reviews found throughout our network come with in-depth reviews as the sites are all safe, and offer easy deposit and payout methods. The research can go beyond this page by looking at peer reviews on the Internet or a YouTube video to get a feel for best gambling sites.
Best Online Poker Sites That Accept US Players
How We Pick The Best Tennessee Gambling Sites
We only choose the best peer reviewed sites in the online gambling industry.
Any site we recommend has multiple methods to deposit/withdraw money.
We choose sites that have reputable status in the industry and value customer service.
Speed of payouts to customers is something we consider when looking at gambling sites.
Our gambling recommendations also come with providers that have specials and promotions that give bettors extra money to start their bankroll with.
Is It Legal To Use Bovada In Tennessee?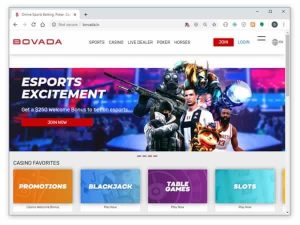 Tennessee is one of the states that has no state sanctioned options for gambling at all, which forces bettors in the state to do one of two things. First, they can leave the state, which means that all of that potential revenue goes to Tennessee's neighboring states that do have casinos. Second, they can use online gambling websites like Bovada in order to find that kind of gambling experience. Bovada tends to be a sort of gray market provider, and looks to make up for that with convenience and ease of use. We know of nobody in Tennessee that has ever been prosecuted for using Bovada, and it is entirely possible that there are laws in the state that should and do apply to online gambling. That said, once again, nobody has been prosecuted for it.
Mobile Gambling In Tennessee
Mobile Gambling in Tennessee is starting to become one of the more popular ways to gamble in the Volunteer State. As mobile gambling becomes widely used by some of the major online gambling companies have begun to roll out more and more mobile platforms that give bettors access to the entire sportsbook or gambling catalog. You can use an iPhone, Android or Blackberry operating system as most sites are user friendly on these platforms. Mobile gambling sites in the US are becoming one of the best ways to conveniently gamble without the need for a computer or laptop.
Mobile Sports Betting Apps
Mobile sports betting is available for Tennessee residents through their mobile devices. The state based sportsbook options generally come with downloadable apps, but the online only sportsbook options that are based outside of TN tend to rely on mobile websites. This generally comes down to personal preference - do you want to download an app, and have it at your fingertips, or do you want to use a website. The differences between the two are pretty minimal. Since only online sports betting is state-approved in Tennessee many bettors must use online sportsbooks to place their bets anyway - and the only real question is what sportsbook you want to use.
Mobile Casinos Apps
There are no state-owned mobile casino apps available currently due to Tennessee's hard stance on gambling in general. Like mobile sports betting apps,  many of the providers will have a fully functioning website that has everything the casino offers on a website. All reputable mobile casino apps will allow bettors to make deposits/withdrawals from their accounts and will make them verify their information through a customer service representative.
Real Money Online Gambling Sites In Tennessee
Gambling is the most fun when real money is on the line and being won by bettors. Tennessee real money online gambling sites are available as of 2023. Most of the premier real money gambling sites for US players are located outside of the United States and are solid ways to gamble. When looking for a gambling site the host should give bettors the options to deposit and withdraw with methods such as Bitcoin, Credit Cards (Deposit Only) and Money Orders.
When playing for real money at a trusted site most of them will make it clear that real money is being wagered. Check each gambling site as they have different ways of making it known that real money is being wagered and the fees associated with using the site. Once you have put your money into the account gambling online with real money in Tennessee is easy.
Free Online Gambling In Tennessee
If you don't want to spend real money gambling there are some free gambling sites in Tennessee. The sites will never ask you for financial details and bettors can learn how to play without having to lose their money during the process. There are free poker sites, casino games, and slots available online for bettors of any level of experience. Practice, and learning about the layout at free gambling sites in the US, are the main reasons to bet for free in Tennessee.
Is Online Gambling Legal In Tennessee?
Online gambling is available all across Tennessee. The state itself offers parimutuel wagers and sports betting, while online sites cover the gaps in what the state offers. If going to an online site be sure to make sure It's regulated and licensed by an official regulatory authority.
Since the gambling operators are located outside of the jurisdiction of the United States and in other countries which allows bettors to use the sites freely without any worry of being prosecuted by the authorities in the US. Make sure you're gambling at reputable sites that accept Tennessee residents. Read more about states with legal online gambling here.
Online Gambling Laws In Tennessee
Online sports betting is the most recent and only gambling legislation that has been passed in Tennessee recently. The SB16/HB1 bill regulated online sports betting but other than that the state of Tennessee still has some of the strictest gambling laws in the United States. It should be expected that the Volunteer State will be among the last states to regulate online gambling and also open up brick-and-mortar betting locations in Tennessee.
Legal Gambling Age In Tennessee
The legal gambling age is uniform in most ways but there are a few gambling types that require bettors to be 21 years of age. In the state of Tennessee, to participate in the Lottery, pari-mutuel, bingo, and online poker you need to be at least 18 years old. To legally gamble on sports and daily fantasy sports in Tennessee you need to be at least 21 years or older. For the most part, the standard
legal online gambling age in the US
is the same as that age set by Tennessee legislators.
Lottery:

18

Parimutuel:

18

Casinos:

n/a

Bingo:

18

Online Poker:

18

DFS:

21

Sports Betting:

21
Where Are Tennessee Gambling Sites Regulated?
The state of Tennessee has no state regulated gambling sites. This means most residents are free to use a different state's regulated gambling site or must turn to an online site. Countries like Costa Rica and Canada have a plethora of online betting sites for Tennesseans to explore and the entry fees as well as licensing requirements are lower which gives the online sites a slight edge over the state run gambling sites.
Who Can Play At Tennessee Online Gambling Sites?
Anyone who has access to the internet and meets the Tennesee gambling age requirement can play at at online gambling sites. As long as your PC or mobile device is located in the state you will be able to play at any online site in the state. This makes it easier for tourists and visitors of the state to stay connected to the gambling sites at their own convenience while giving residents the ability to play whenever.
Taxes On Gambling Winnings In Tennessee
Anytime money is won gambling the government whether federal or state may want their slice of the pie. The state of Tennessee doesn't tax winning on the lottery but the federal government does. If using an online sportsbook there is a 20% privilege tax that will be taken out of your winnings. Make sure to keep a record of all your winnings to avoid being prosecuted for not reporting the income on your taxes.
Gambling Revenue In Tennessee
Since Tennessee doesn't have any traditional brick-and-mortar casinos or state sponsored betting sites they're missing out on potentially millions of dollars in excess revenue for the state. While the privilege tax may help the generate revenue it could triple its revenue by rolling back some of their restrictions on gambling in the state. The Tennessee lottery and sports betting are the only two ways in which the state capitalizes on the betting market. The revenue from these wagers is pumped into the state's education system and helps fund local governments. However, Tennessee's sports betting approach has been wildly successful, and set three consecutive monthly revenue records from Sept-Nov 2021. All told, their sports betting model has been one of the most successful in the United States.
Future Of Tennessee Online Gambling
The future of Tennessee's online gambling can only go up from here. Tennessee is one of the strictest states regarding gambling (outside of online sports betting) and that doesn't seem likely to change soon, even as more states began to regulate many forms of gambling nationwide. When Tennessee does legal gambling it'll be one of the states that will see a major boom in its economy and revenue because of the expansion of online gambling. The bottom line is that the times will likely force the state of Tennessee to regulate more forms of Tennessee gambling sites; this bodes well for the future of online gambling in Tennessee.