Illinois Online Lottery Tickets - Play And Buy Illinois Lottery Tickets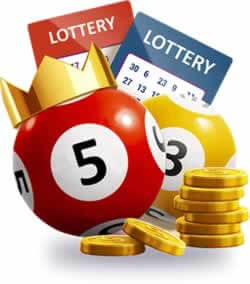 Buying Illinois online lottery tickets has never been easier. As you might have guessed, there are plenty of online lottery tickets that you can buy in the state of Illinois. With many different lottery options in Illinois, now is the perfect time to start buying lottery tickets. After all, you can only win the lottery if you actually participate in it. If you are feeling lucky, then we definitely encourage you to do so.
But how do you actually go about and buy a lottery ticket while you are in Illinois? Do you need to sign up for an online lottery service or anything remotely similar? What lotteries are even on sale in Illinois? There are plenty of lotteries in Illinois but some of the more famous ones are absent in the state. If you are looking for information about how you can play the lottery in Illinois, then you have come to the right place. Down below, we will provide the information you need to get started to play and buy Illinois lottery tickets online.
Who Can Buy Illinois Lottery Tickets Online?
It is really easy to determine who can buy Illinois lottery tickets online. You have to be a resident of the state to buy lottery tickets online. This is to prevent people from out of state coming in and playing lottery games that might not normally be available for them. The easiest way to prove that you are a resident of Illinois is a state-issued license or ID. Once you have proven that you are a resident of Illinois, you are free to buy lottery tickets online.
How To Buy Illinois Lottery Tickets Online
If you want to buy Illinois lottery tickets online, you have to sign up at the state lottery site. The Illinois lottery site has a list of the various lotteries that you can participate in while you are in the state. Through the Illinois lottery site, you can easily sign up at the site to begin buying lottery tickets. From the Mega Millions to the Pick 3 Fireball, there are plenty of different lotteries you can participate in. If you want to play the lottery in the comfort of your own home in Illinois, signing up at the state lottery site is the only way to do so.
How To Deposit Into My Illinois Lottery Account
Since the online lottery is done through the state, only state-approved payments are going to be allowed for the Illinois lottery. That means that you cannot purchase lottery tickets through the use of Bitcoins or other cryptocurrencies. Instead, you will only be able to use a debit or a credit card for lottery ticket purchases. That includes Visa, Discover, or Mastercard's. If you have one of these cards, making a lottery ticket purchase is as easy as purchasing items off an online store. Other than going to a retail dealer and paying with cash, credit and debit cards are the only way to purchase online lottery tickets in Illinois.
What Illinois Lottery Games Can I Play Online?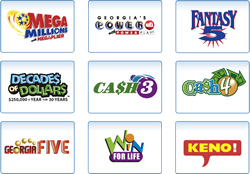 Lottery games are pretty easy to understand. When you buy a lottery ticket, there are two different ways you can determine if you have won. The first is through scratch offs. Essentially, you scratch your lottery tickets and see what appears. Then you use the guide that the lottery ticket to help you determine how much you have won, or if you won at all. Scratch off games are easy to win, and prizes can be anywhere between $5 to the jackpot prize.
Another way to find out the results of a lottery game is through draw games. In draw games, you buy a lottery ticket like normal and you are given a set of numbers. At a determined date, the lottery workers will draw numbers to determine who will win the grand prize. If your tickets match the lottery drawing, then you win the jackpot prize. Winning jackpots for draw games are extremely rare and that's why the jackpots can go up to tens of millions of dollars. It is life changing money if you end up winning.
Illinois Lottery Draw Games
There are a few lottery draw games that you can buy tickets online in Illinois. For example, the Mega Millions is a national lottery and you can buy tickets for it in Illinois. The Mega Millions often has jackpots over $100 million, so it is worth trying your luck. In 2016, the largest Mega Millions Jackpot had a prize of over $1.5 billion. You can also play the Power Ball as well. The jackpot for the Power Ball goes over $10 million often and it is worth a shot.
Powerball:

Powerball is one of the most popular games in the country, and is available to many states across the USA. Players can select five numbers and a Powerball number or allow the Quick Pick option to generate them for you.
Mega Millions:

Mega Millions is another very common game played by not only residents of Illinois, but from players in most states. Getting all numbers correct means you can win enough to retire and live the good life.
Illinois Scratch Off Games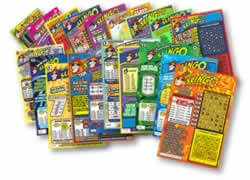 There are not many scratch off games that you can buy online in Illinois. Most scratch off games have to be bought at a retail store, not online. But there is one that is available. For example, the Monopoly 2nd Chance is the scratch off game you can buy online in Illinois. All you have to do is buy a ticket online and you will be able to see if you have won. Trips to Las Vegas are often one of the bigger prizes you can win with the Monopoly scratch off game.
Lottery Bonuses And Promo Codes
Depending on the state, there are plenty of promotional codes you can possibly take advantage of when buying lottery tickets. Unfortunately, Illinois does not have lottery promotional codes that players can take advantage of. The fact of the matter is lottery tickets are cheap. Making them cheaper through promotional codes, the Illinois Lottery would be losing money. However, that could change. Check back here frequently to see if there are any promotional codes for buying lottery tickets online in Illinois.
Illinois Lottery Results
If you checking out the Illinois lottery website, there is a page where you can check out the Illinois lottery results. The lottery results pages are updated as soon as winners are drawn, so you can determine almost immediately if you have won with any of the lotteries you have drawn. If you are interested in seeing if you have won or not, we highly recommend you check out the results page for Illinois.
How To Claim Your Online Lottery Winning In Illinois
If you are lucky to win the lottery in Illinois, there are a couple of ways you can claim your prize. The first way is that it will be automatically deposited into your account. If the prize you win is less than $600, then it will automatically be deposited into your bank account. Prizes over $2,500 will be awarded via a check. But prizes that are in the millions has a much longer process for you to claim your prize. But to get your millions, it is bound to be worth it. Don't you love USA online gambling?
Online Lottery Vs Land-Based Lottery Games In Illinois
The difference between online lotteries in Illinois and land-based lotteries is the number of games you can play. As you might have guessed, the online lottery in Illinois has a limited number of games you can play. The reason is scratch off tickets are usually reserved for those who buy the tickets at a land-based location. Due to that, land-based retailers offer more lottery games than online. But buying online lottery tickets is extremely easy and convenient and we recommend you do so.
Future Of Online Lottery Tickets And Games In Illinois
The future of online lottery tickets and games in Illinois is bright. The fact of the matter is technology is advancing to make various assets of life more convenient. Online gambling and lottery ticket sales are becoming easier every year. Because of that, more lottery games are likely going to be offered in Illinois throughout the years. If you are an avid lottery player, look forward to the future of online lottery games in Illinois.