Pennsylvania Online Lottery Tickets - Play And Buy Pennsylvania Lottery Tickets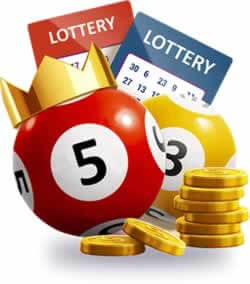 Finding ways to play and buy Pennsylvania Lottery tickets online makes hitting that jackpot much easier. The Pennsylvania lottery is one of the more advanced lottery games in America, and, in addition to many legal brick and mortar options for lottery players within the state, has expanded to include a robust online selection as well. The online lottery is one of the most all-encompassing online lotteries in America, with a lot of options for the players who prefer to play the lotto from the comfort of their own homes.
This page covers the ways to play the lottery online in Pennsylvania, from how to buy tickets to how to claim prizes, and so much more. Read here for information about other types of online gambling in Pennsylvania.
Who Can Buy Pennsylvania Lottery Tickets Online?
Well, the fundamental rule at play here is that you have to be a resident to play the Pennsylvania lottery online. This sounds a bit weird, since we all know that people cross state borders to play lotteries in neighboring states on occasion, but nonetheless, this is the tradeoff that had to be made in order to get online lottery play in the state of Pennsylvania. To us, it seems like a good one, but it does introduce a degree of complexity that was not there if you are not a resident of Pennsylvania, but instead reside in one of the surrounding states. If you're a resident, however, you're all good to go.
How To Buy Pennsylvania Lottery Tickets Online
It's actually pretty astoundingly easy. Let's say you want to sign up for some of the major lotteries, like Powerball or Mega Millions. All you have to do is go to the Pennsylvania Lottery website, find the lottery of your choice, in this case Powerball or Mega Millions, hover it, and click "Buy Now". This will allow you to purchase tickets in some of the biggest lotteries around, from the comfort of your home, or from your mobile device.
How To Deposit Into My Pennsylvania Lottery Account
The Pennsylvania Lottery accepts a lot of different ways to pay for your tickets - it's their job, after all, to process transactions. You can play the Pennsylvania lottery with a bunch of different payment methods, although it should come as no surprise that most people simply use a debit or credit card, as they do accept many of the major cardholders. However, they also accept some lesser known payment options.
What Pennsylvania Lottery Games Can I Play Online?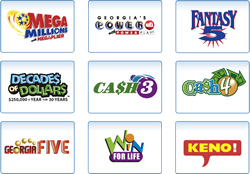 There are a lot of available games for the Pennsylvania lottery connoisseur to play online. These USA online gambling games are mostly composed of online instant lottery games, with different themes and prizing, but some of them are big online and real world draws like Mega Millions and Powerball. Basically, the online lottery website is very similar to a corner store - you can play a lot of different types of lottery games, and you get to pick and choose which ones you want to play depending on how you are feeling.
Pennsylvania Lottery Draw Games
The biggest draw games are available online to Pennsylvania residents. These games are, of course, the Mega Millions and the Powerball. These are the two most famous, and generally largest, lotteries in the nation, and Pennsylvania residents can play them with no problems, while sitting at home on their computers. Right now, the Mega Millions jackpot is over $150 million, while the Powerball sits at nearly $25 million. As more people play, these jackpots will climb, however, so make sure you check and see what the jackpot is before playing.
Pennsylvania Scratch Off Games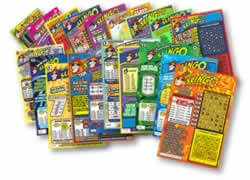 Scratch offs are a hugely common pastime when it comes to lottery play in America. Any corner store will have an enormous variety of scratch off games that you can play and win immediately, simply by revealing the winning combination. However, online lottery offerings in Pennsylvania tend to work a little bit differently. There are no online scratch off games, per se, but instead there are a lot of instant win style lottery games that take advantage of the interactivity of a computer or mobile phone interface.
Other Pennsylvania Lottery Instant Win Games
Pennsylvania offers a lot of instant win lottery games, with varying themes. Some of the most popular include a wizard themed game named Potion Payout, a James Bond themed game called James Bond 007, and the aptly named Pennsylvania Payout. The vast majority of lottery games on the Pennsylvania website are these style of games, and there are truly too many to mention all of them. What this means, however, is that you can find the game you like the most, and get that lucky streak going.
Lottery Bonuses And Promo Codes
The Pennsylvania lottery offers a ton of different promotions for doing different things. For your first deposit, for example, you can get a matching bonus of up to $250 if you deposit that amount. Each day comes with a bonus as well. For example, on Sundays you can get the Sunday Payout promotion, on Mondays you can get the Magnified Monday promotion, on Tuesdays you can get the Mega Millions Tuesday promotion, and so on. Basically, whenever you do anything on the Pennsylvania lottery website, you can check the promotions page and see if there is a promotion that will reward you for doing that thing.
Pennsylvania Lottery Results
The Pennsylvania online lottery takes a lot of pride in highlighting the winners of their lottery prizes. This benefits them in that it shows that people can win, and benefits you in the same way - you know real people are winning real money. The Pennsylvania lottery results page, will have you look at the winners for each month, as well as see the total in prizes for the month of your choice. There are a lot of lottery winners, so it's worth keeping track.
How To Claim Your Online Lottery Winnings In Pennsylvania
When you play the Pennsylvania lottery online, you have several withdrawal methods available to you should you win. ACH withdrawals have no limits on them, so they are a nice and useful option should you win a big jackpot - although there may be other hoops to jump through depending on what size we're talking about here. Paypal withdrawals have a $10,000 limit, while Play+ withdrawals have a $25,000 limit, which is the maximum balance on a Play+ account. These are the main withdrawal methods used by the Pennsylvania online lottery.
Online Lottery Vs. Land Based Lottery Games In Pennsylvania
Outside of the obvious differences between anything that takes place online vs in a brick and mortar retailer, there is one major difference between the type of games available at the online lottery and the brick and mortar lottery retailers. This difference is scratch offs. Scratch offs are available at brick and mortar retailers, while online lottery play focuses a lot on similar, but not identical, instant win games. This might be an important difference to you, it might not. They are very similar in terms of how they play, but they are not the same thing.
Future Of Online Lottery Tickets And Games In Pennsylvania
The Pennsylvania online lottery is already pretty advanced as far as these things go. Most states don't even offer online lotteries yet, let alone ones as robust and easy to use as the Pennsylvania one. The future of the lottery is bright, however, as technology advances and the games become more and more interesting and integrated, and are able to reach a wider and wider audience, which will drive up the jackpots. Basically, things are already good, and they look set to get better.